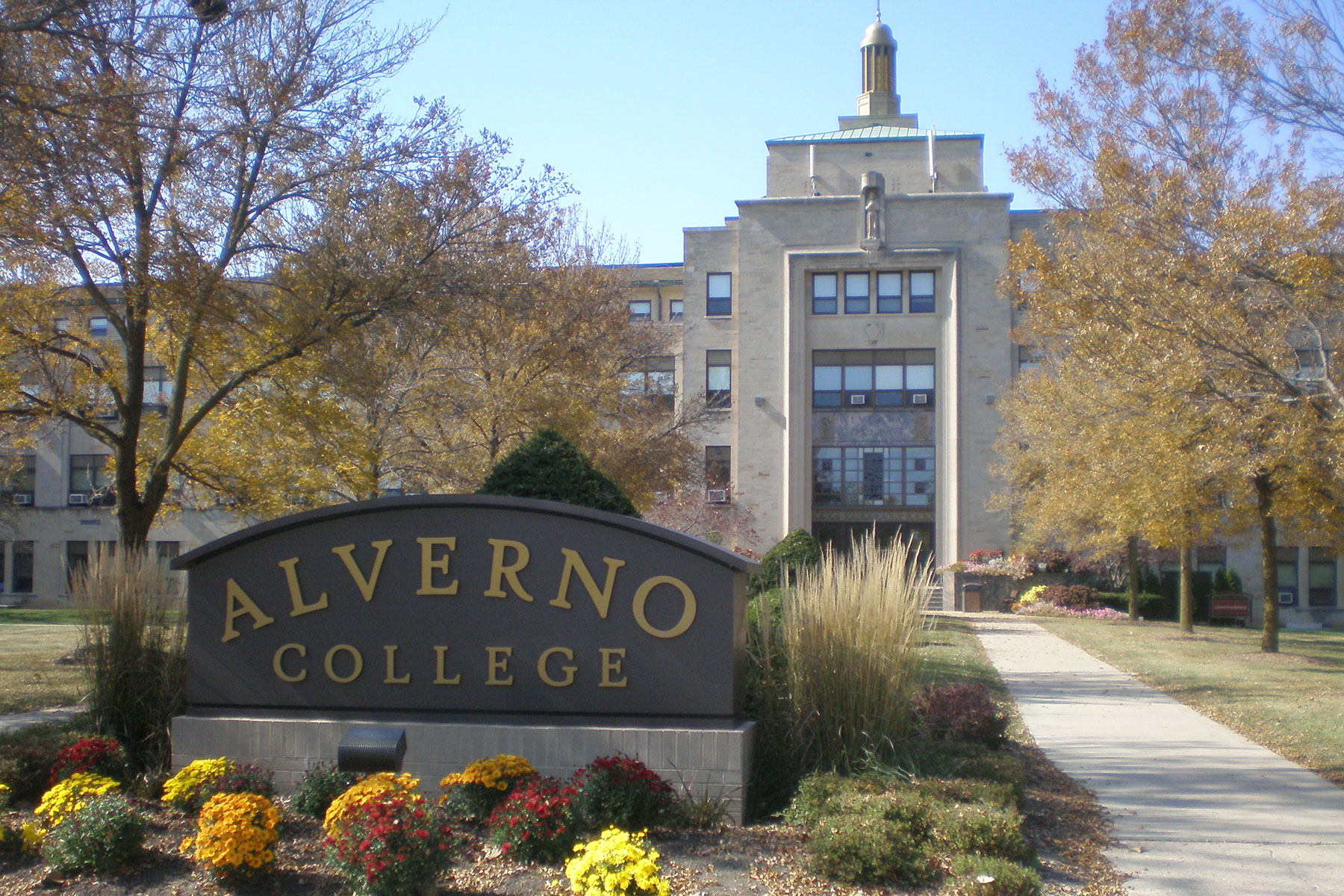 A $1 million gift from Marianne and Sheldon Lubar will allow Alverno College to prepare more future teachers and help them reach graduation.
The scholarship is for juniors and seniors majoring in elementary or secondary education, and is awarded to students who not only have financial need, but who are also recognized by the Alverno College School of Education as very strong students with a high aptitude for a career in education.
One such student, Sarah Fadness, is a senior who is working with first graders as student teacher at Shepard Hills Elementary in Oak Creek.
"I'm honored to receive this scholarship," said Fadness. "I know the value of an Alverno education, and because of this I'll be able to turn around and share all I've learned with my students. I can't wait to get in the classroom and start teaching."
Fadness will graduate in May, along with seven other Marianne Lubar Scholars. The Lubars have been inspired for many years by the real world experience Alverno students get.
"I can easily relate to the students who start out as freshmen without the confidence to know how to express themselves," said Marianne Lubar. "Through their excellent training at Alverno, they emerge as self-assured, assertive women who will be our next generation of leaders in this community. Shel and I are very pleased to be able to help them gain the education they need to achieve."
Students who become Lubar Scholars are chosen the second semester of their sophomore year, with the scholarship support beginning their junior year and continuing through their graduation. In September 2016, the inaugural group of recipients got the good news.
"I feel blessed and fortunate that I was chosen for such a generous scholarship," said Edna Gonzalez, a senior graduating in May. "I am forever grateful for the Lubars, and what they do for our community."
Gonzalez, who wants to be a math teacher, is currently student teaching at St. Joan Antida High School in Milwaukee.
"This last year, my parents and I were struggling to figure out how we would be able to pay for the next two semesters," she said. "When I found out I was receiving this scholarship, I felt like three tons came off my shoulders. I was so overjoyed."
Excited to meet her students in the fall, Gonzalez has a message for them, particularly the girls. "I want to be a math teacher because sometimes girls, especially girls of color, think they can't do math, or that math isn't exciting. But here I am. I am like them, and math has changed my life."
"Alverno College has an important role to play in assisting our area K-12 schools," said Patricia Luebke, dean of the Alverno College School of Education. "We have a reputation for developing strong teachers who are classroom-ready. The Marianne Lubar Scholars program is going to help us do even more."
Alverno College has long been a leader in teacher education. In 2009, then U.S. Secretary of Education Arne Duncan cited Alverno College as a school that does an exemplary job in training and preparing teachers for the classroom. He noted that 85 percent of Alverno graduates are still teaching in the classroom five years after graduation, an extremely high retention rate. The comments came at a speech at Columbia University.
Alverno College is a four-year independent liberal arts college for women with a mission based on its Catholic values to promote the personal and professional development of its students.