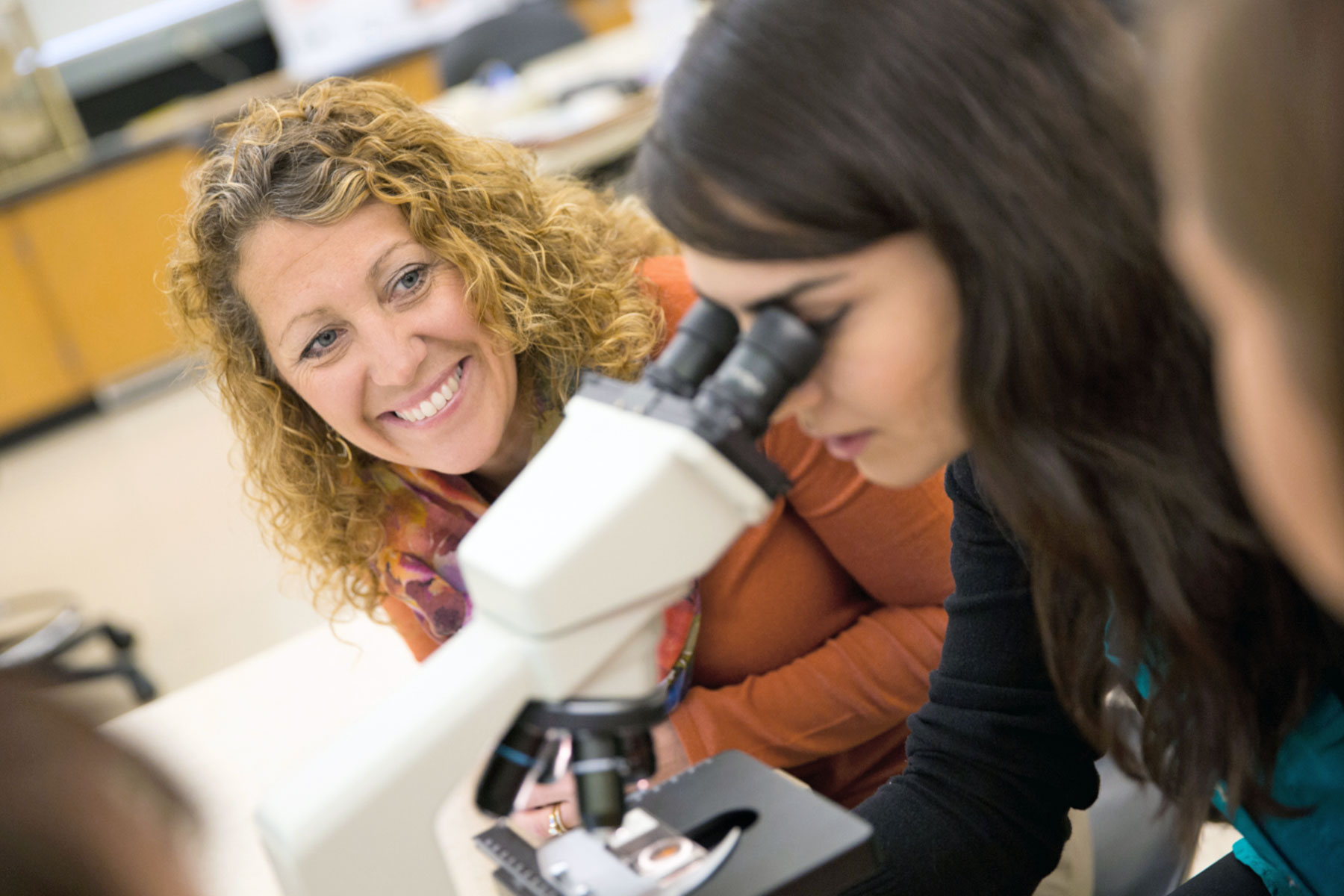 Alverno College was recently awarded a $974,698 grant from the National Science Foundation to fund and support the college's New Futures in Science and Mathematics Program, which is designed to help high-achieving, low-income women graduate with a degree in a STEM discipline.
Using an engaging cohort model, the program aims to increase student retention and graduation through integrated advising, mentoring, tutoring and professional development, furthering Alverno's mission of educating women for in-demand careers at a time when workforce needs are quickly evolving.
"In addition to financial support, this grant promotes the success of women in STEM by designing collaborative learning and building peer support within a larger STEM learning community," said Angela Frey, Ph.D., chair of Alverno's STEM program and a professor of biology. "This will benefit not only students in STEM, but all our students."
The New Futures in Science and Mathematics Program supports Alverno's efforts to grow enrollment in strategic areas and includes four objectives:
Recruiting more first-year women into STEM majors by offering targeted financial assistance to talented students with demonstrated financial need
Developing and maintaining a cohort of highly engaged students through direct interaction with STEM faculty, academic enrichment and STEM community-building activities
Giving students focused professional development opportunities, including conferences, internships, undergraduate research and networking events
Researching the correlation between the volume and type of participation and the retention and graduation of STEM majors
Frey is the program's principal investigator. Lauralee Guilbault, Ph.D., professor of physical sciences, and Susan Pustejovsky, Ph.D., professor of mathematics and computing, serve as co-principal investigators.
"This grant allows us to continue the essential work of developing strong women leaders in STEM fields, where women have long been underrepresented," said Scott Zeman, Ph.D., the college's vice president of Academic Affairs. "We're thrilled to be recognized for our long-standing commitment to educational excellence and extending opportunities to those who may not always have the door open to them."
Among Alverno's existing programs that the New Futures program leverages is the college's Girls' Academy of Science and Mathematics. Founded in 2011, the academy has offered applied science and math classes to local high school girls, most of whom are minorities. The Girls' Academy will serve as a pipeline for prospective candidates for the New Futures in Science and Mathematics Program.
According to catalyst.org, women in 2015 made up only 24 percent of those employed in STEM fields. The gap is wider for women of color. Asian, African American and Latina women made up slightly less than 10 percent of working scientists and engineers in the United States in 2015.
Project summary and activities
Research confirms that students must feel a sense of belonging in the field to see themselves as scientists, so the New Futures in Science and Mathematics program will engage students early on and involve them in community-building activities. One of these activities is a new bridge program, connecting all new incoming STEM students before orientation, resulting in strong cohorts.
A first-semester seminar will include problem-solving projects and focused interaction with faculty, other New Futures Scholars and other first-year STEM majors. Additional activities include peer mentoring, professional experiences, advising, and independent research on and off campus to build self-efficacy in STEM fields.
Most of the grant money will be directed toward financial assistance, with $700,000 over five years supporting scholarships. Each year, up to 35 students will receive $3,000 to $10,000 based on unmet financial need, with an average scholarship amount of $5,000 per student.
Professional development is another key component of the program and is intended to help students successfully enter the workforce or post-secondary education. Alverno will fund professional membership fees for Scholars and offer community-based research opportunities.