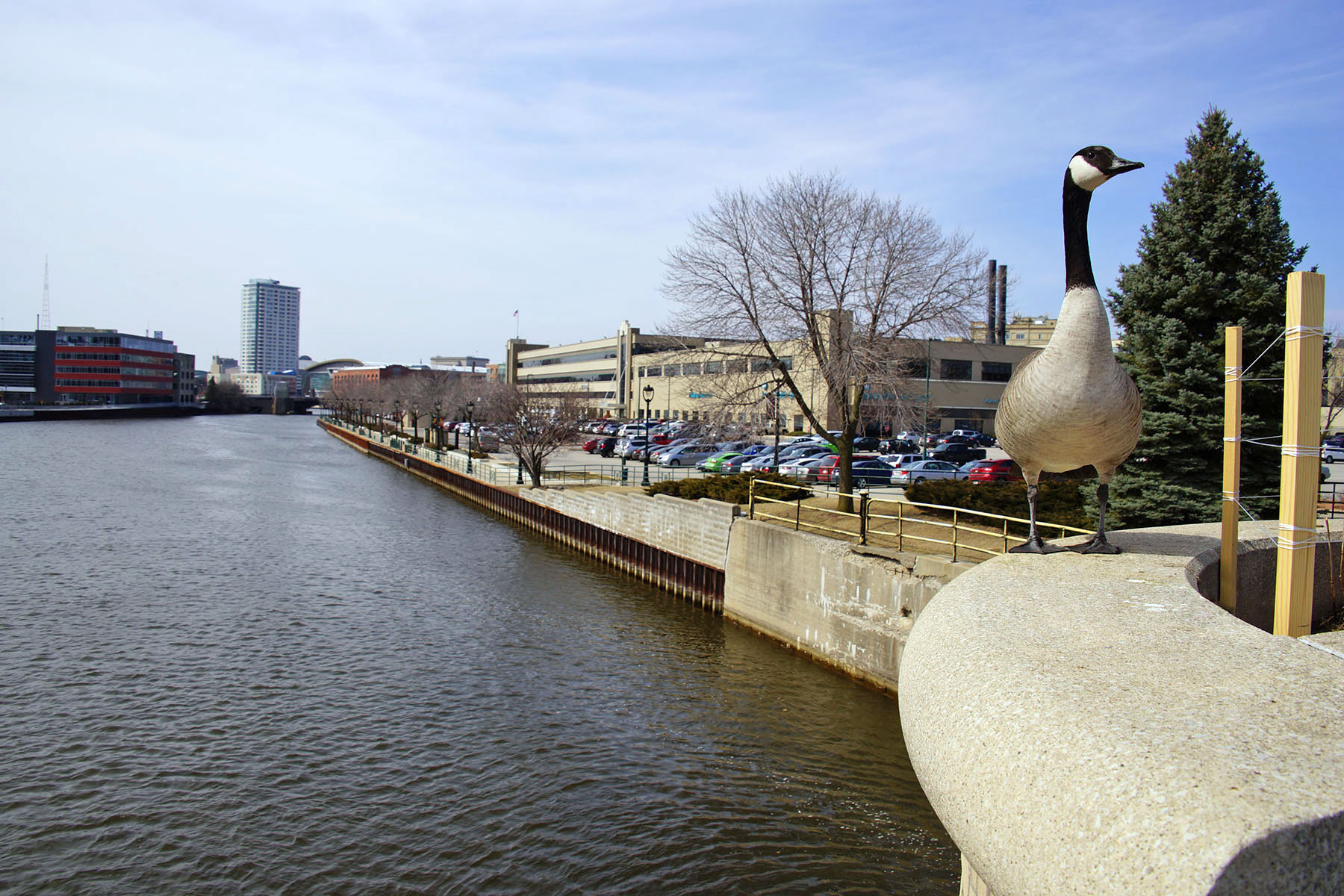 Efforts to improve water quality throughout the Milwaukee basin moved forward with Environmental Protection Agency (EPA) approval of the Milwaukee River Basin Total Maximum Daily Load (TMDL) plan.
The approved TMDL plan aims to reduce phosphorus and other pollutants entering the Menomonee, Kinnickinnic and Milwaukee rivers as well as the Milwaukee Harbor Estuary.
"The development phase of this project has spanned more than five years, building on the previous watershed work conducted in the basin and can now move toward implementation," said Kevin Kirsch, a DNR water resources engineer, and manager of the project.
The plan, which was approved March 9 and finalized March 19, was developed by the Milwaukee Metropolitan Sewerage District (MMSD) and its consultants with oversight from DNR and the EPA. It involves a series of calculations, known as the total maximum daily load or TMDL, that represent the amount of pollutants that the waters can handle and still meet federal requirements. Development of the calculations is required for impaired waterways under the federal Clean Water Act as part of efforts to meet applicable water quality standards.
"DNR fully recognizes the challenges in achieving these reductions and has already started partnering with MMSD and other involved parties to develop an overall implementation plan as well as focused implementation efforts in specific watersheds," said Mark Riedel, DNR water resource specialist.
The Milwaukee basin, which covers parts of seven counties (Milwaukee, Waukesha, Ozaukee, Washington, Dodge, Sheboygan and Fond du Lac), includes 44 permitted municipal stormwater systems that will be required to reduce pollutants by at least 58 percent for total suspended solids and 14 percent for phosphorus. Another 150 industrial facilities and wastewater treatment plants also are covered under the approved plan.
Riedel will coordinate implementation efforts for DNR now that the TMDL plan is approved. A preliminary implementation plan is slated to be completed within one year of EPA's approval of the plan.