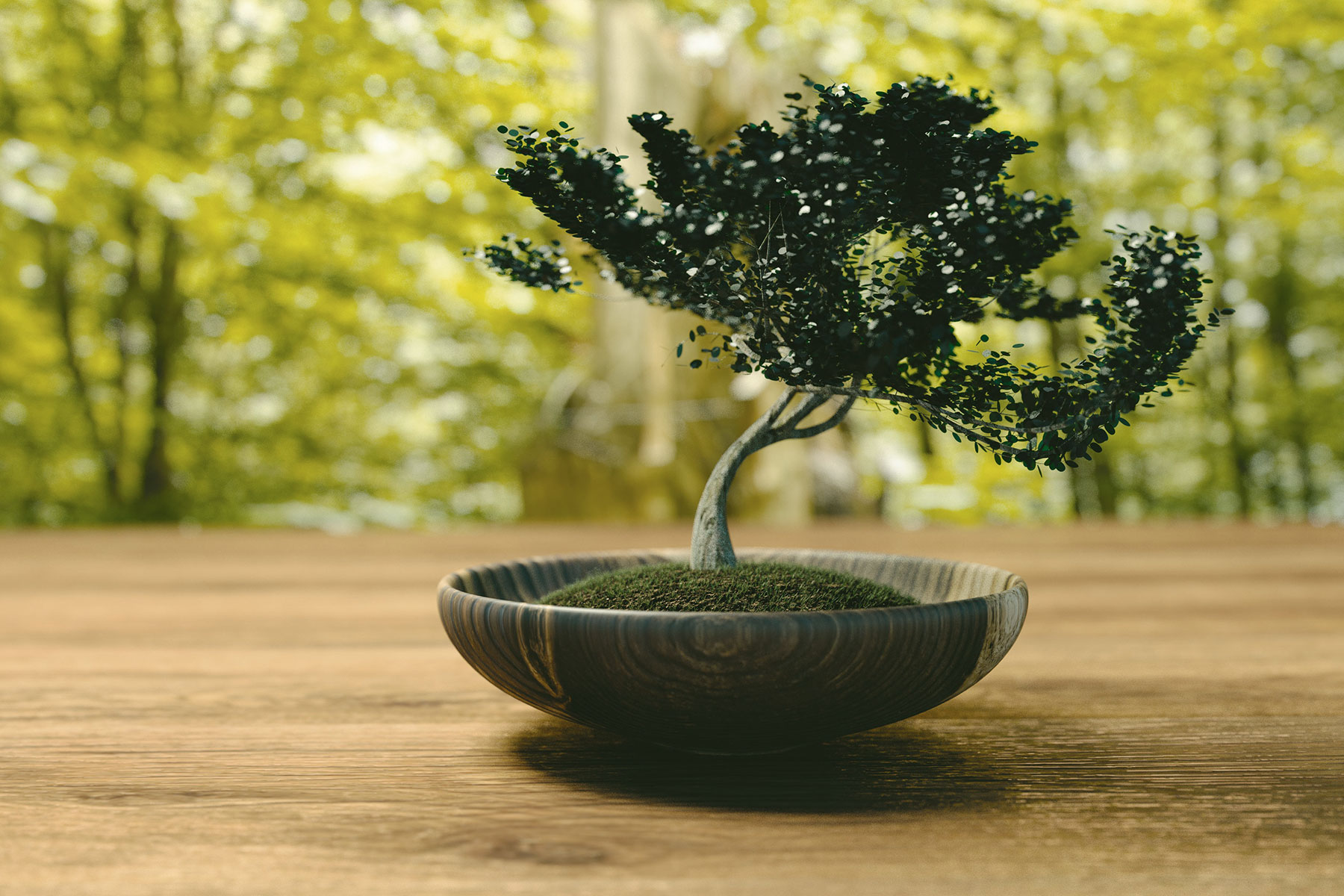 The Milwaukee Bonsai Society's Winter Silhouettes will be on view at the Mitchell Park Domes on February 5.
The exhibit focusing on the form of intricately pruned dwarf trees, will be on view from 9 a.m. until 4 p.m. and is included with regular admission.
To reveal the structure of the trees, only deciduous specimens free of buds, leaves, and flowers will be on display. Species may include Maple, hornbeam, elm, hawthorn, apple, crabapple, pomegranate, crape myrtle, ginkgo, larch, and swamp cypress.
"This time of year, we have the opportunity to view our landscape in the 'raw.' Looking out our windows, we see fundamental forms without ornament," said Judy Schmidt, President of the Milwaukee Bonsai Society. "In the same way, this silhouette show reveals the structure of bonsai."
Bonsai "tray planting" is a Japanese art form using trees grown in containers. The word bonsai is often used in English as an umbrella term for all miniature trees in containers or pots. The purposes of bonsai are primarily contemplation for the viewer, and the pleasant exercise of effort and ingenuity for the grower.
The Milwaukee Bonsai Society, Inc. is a non-profit organization dedicated to helping individuals in their efforts to increase their knowledge and skills in the art of bonsai. MBS also seeks to foster an increased awareness of the art of bonsai and of the Society's activities among the general public of Southeastern Wisconsin.