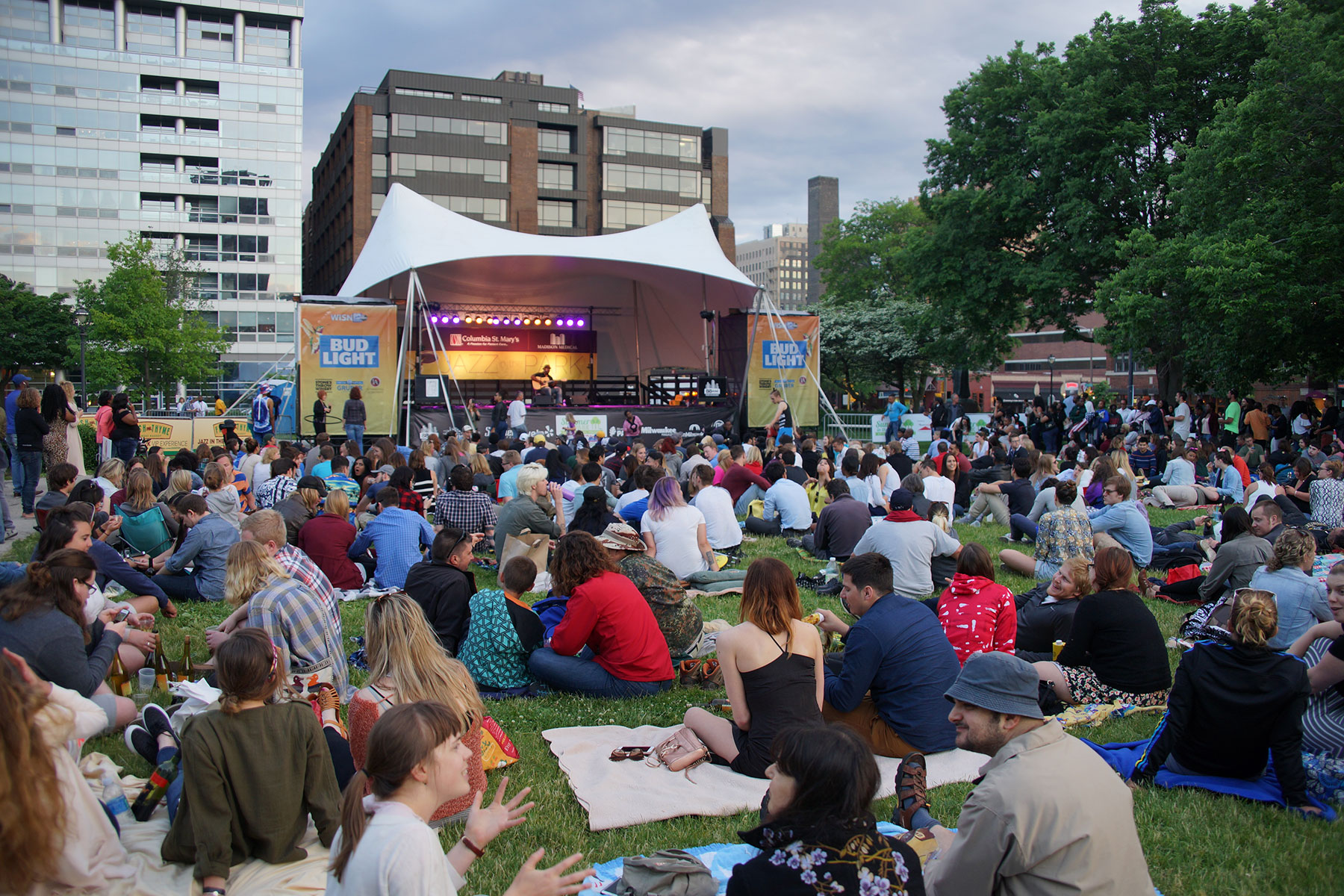 Over 100 free concerts, movie nights and events are scheduled in Milwaukee County Parks this summer – including the Milwaukee Symphony Orchestra at Boerner Botanical Gardens, concerts at Grant Beach and a Thursday night traveling concert series.
As well as established concert series such as Chill on the Hill at Humboldt Park and Jazz in the Park at Cathedral Square, entertainment will include a new Traveling Tunes series, which will visit ten parks around the county on Thursday nights. A new concert series at Washington Park this summer will feature a different theme each night, including 'beer and bass' – with beer tastings and food trucks and 'roll with it' night which offers a chance to skate with members of the Brewcity Bruisers roller derby team.
Milwaukee County Parks Director, John Dargle, said: "Milwaukee County Parks are central to why Milwaukee is so great in the summer – you can enjoy beaches, beer gardens, water parks, golf courses, cycling trails, festivals and find live, local music almost every night of the week through the summer."
Concert-goers are encouraged to bring blankets or lawn chairs to the events. Food and drink is available to purchase at some events, including "Chill on the Hill" at Humboldt Park and "Concerts in the Garden" at Boerner Botanical Gardens. Drink and carry-in policies vary among venues. For more information check concert websites or facebook pages.
2017 Milwaukee County Parks Summer's Best Free Park Concerts Schedule
* Schedule subject to change. Shows go on, weather permitting. No rain dates.
Monday Night Concerts
Tuesday Night Concerts
Wednesday Night Concerts
Thursday Night Concerts
Friday & Saturday Night Live Music
Visit the Traveling Beer gardens, South Shore Terrace Kitchen & beer Garden or Whitnall Park Beer Garden for live music.