John Gurda awarded Gambrinus Prize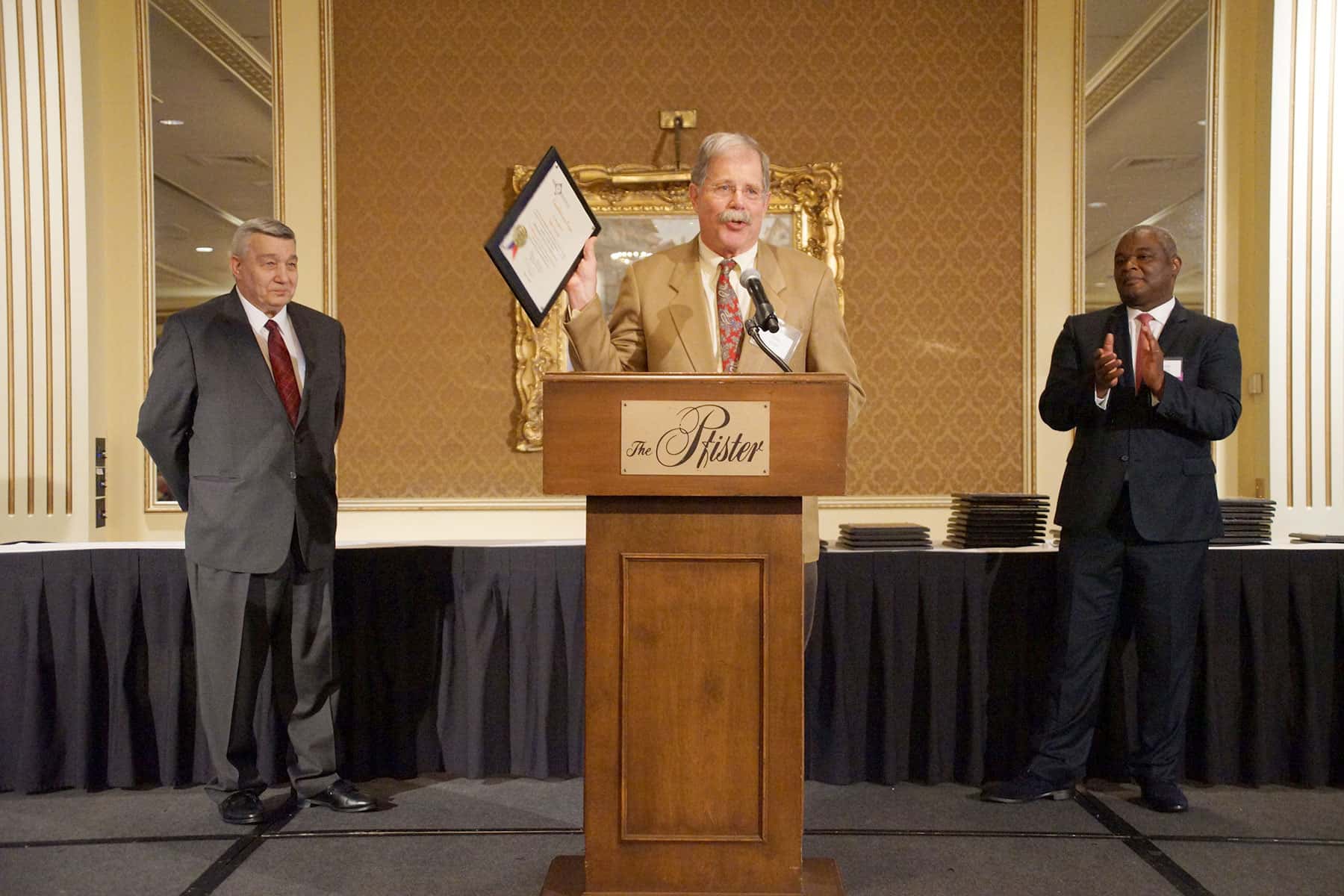 The Milwaukee County Historical Society honored historian John Gurda with the Gambrinus Prize for his book, Milwaukee: City of Neighborhoods, on Wednesday, May 11, 2016. The Gambrinus Prize is named after the god of brewing and is awarded to the best book-length contribution to Milwaukee historiography.
In addition to Gurda's Gambrinus Prize, he has also being awarded with an Independent Publisher Book Award, known as an IPPY Award. IPPY Awards are presented to the year's best titles published in several important and growing divisions of independent publishing. Gurda will be receiving the Bronze Medal for the Great Lakes – Best Regional Non-Fiction for his book, Milwaukee: City of Neighborhoods published by Historic Milwaukee, Inc.
John Gurda is a Milwaukee-born writer and historian who has been studying his hometown since 1972. He is the author of twenty-one books, on subjects ranging from life insurance to Frank Lloyd Wright and from heavy industries to historic cemeteries. Gurda is the author of the Making of Milwaukee, a feature-length history of the community. Milwaukee Public Television premiered an Emmy Award-winning documentary series based on the book in 2006.
In addition to his work as an author, Gurda is a lecturer, tour guide, and local history columnist for the Milwaukee Journal Sentinel. He holds a B.A. in English from Boston College and an M.A. in Cultural Geography from the University of Wisconsin-Milwaukee. Gurda is an eight-time winner of the Wisconsin Historical Society's Award of Merit.
The 466-page book is the most comprehensive account of grassroots Milwaukee ever published. Based on a popular series of posters published by the City of Milwaukee in the 1980s, the book features both historical chronicles and contemporary portraits of 37 neighborhoods that emerged before World War II, an ensemble that defines the historic heart of the city.
Historic Milwaukee, Inc. published the book in September 2015. The book's original 5,000 copy print run sold out in four months and a second 5,000 copies were published in February, 2016.