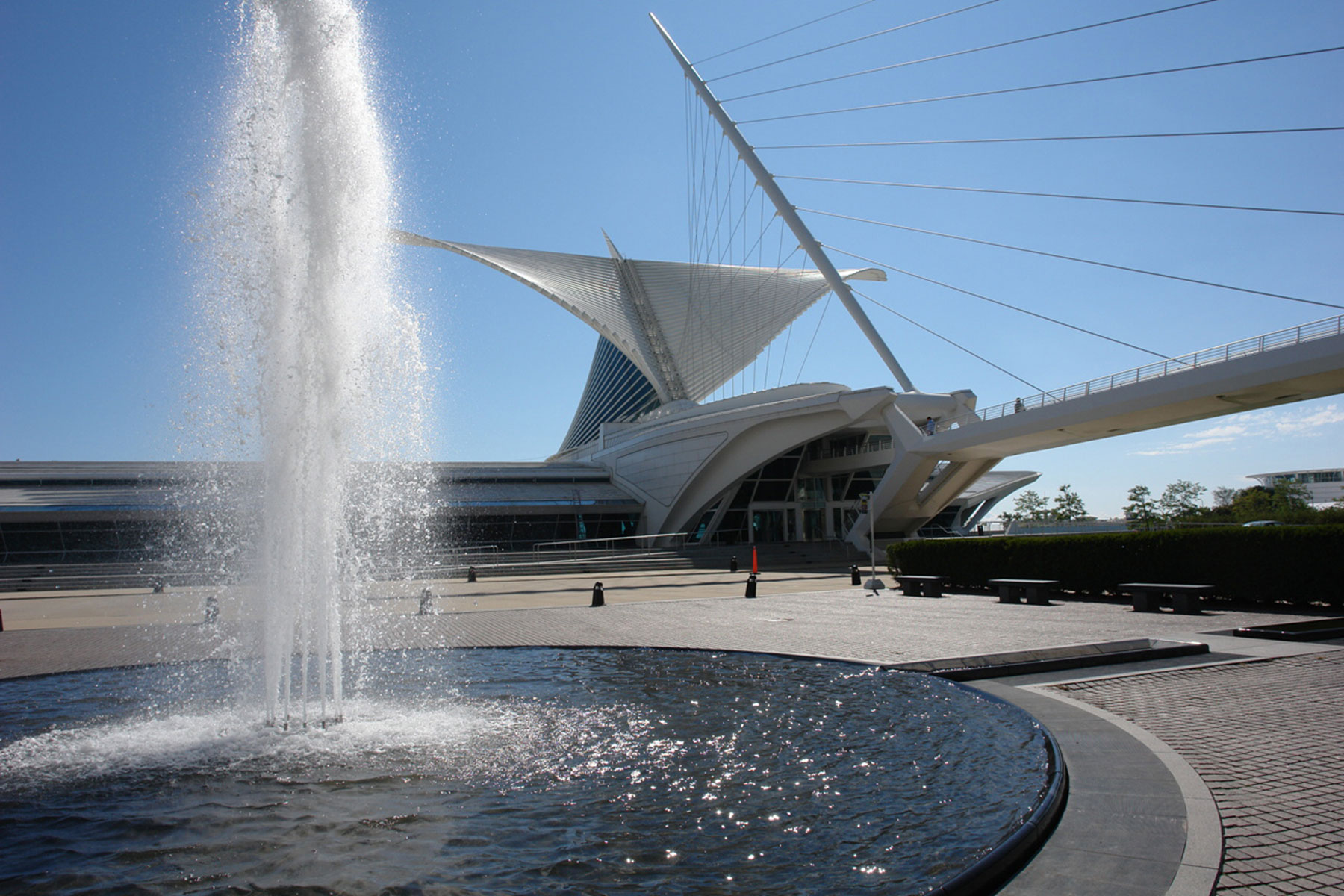 Marcelle Polednik was selected from field of dozens of national candidates and is poised to harness Museum's momentum.
The Milwaukee Art Museum board of trustees announced today it has selected Dr. Marcelle Polednik as the first Donna and Donald Baumgartner director. Polednik, currently the director and chief curator at the Museum of Contemporary Art Jacksonville, joins the Museum at a significant time in its history after an extensive $34 million renovation, reinstallation and expansion project, and the historic acquisition of the O'Donnell Property. Polednik was selected after a robust national search from a field of dozens of candidates. She is expected to start working at the Museum in mid-August.
"Following a year of transformative and groundbreaking projects, the Milwaukee Art Museum is embarking on a period of tremendous growth and opportunity. Our board sought a candidate who recognized that momentum, and could build on it and take the institution to the next level," said Don Layden, president of the Milwaukee Art Museum's board of trustees. "Marcelle is forward-thinking, bright and innovative, and we're thrilled she's coming to Milwaukee."
Polednik brings extensive experience to the Museum. At MOCA Jacksonville, she redefined the Museum's artistic vision and mission, shifting the emphasis from traveling exhibitions to self-curated projects, which now comprise nearly all of the Museum's artistic initiatives. Under her leadership, the Museum's exhibition program grew in both number and stature. The founding of the Museum's Project Atrium series—a suite of site-specific commissions by emerging and mid-career artists—invigorated the Museum's monumental Atrium gallery and bolstered MOCA's experimental approach to artistic collaboration and audience participation, as recognized by a two-year grant from the Andy Warhol Foundation for the Visual Arts. In addition to the founding of this significant series, Polednik charted the vision for MOCA's featured exhibition program, refining MOCA's artistic philosophy. While adding variety to the exhibition program and growing the permanent collection, Polednik focused on cultivating a distinct MOCA-branded interpretative approach that connected the projects across the varied media and subject matter they may individually explore.
The emphasis on self-curated projects as well as Polednik's innovative approach to the artistic vision as a whole have raised the profile of the organization, bringing a new level of local, regional and national attention to the Museum. They have also spurred key partnerships with collectors and cultural organizations nationwide, as evidenced by MOCA's growing traveling exhibition program. While at the helm of the Museum, Polednik curated several significant curatorial initiatives—SLOW: Marking Time in Photography and Film (2012); Abstraction over Time: The Paintings of Michael Goldberg (2013), WHITE (2015) and Hans Hofmann: Works on Paper (2017).
As she redefined the Museum's curatorial program, Polednik also brought a renewed emphasis on MOCA's award-winning signature educational outreach initiatives, focusing on growing both their breadth and depth. Under her leadership, MOCA's attendance grew by more than 70 percent and general admission revenue increased by 147 percent. Through these activities, Polednik ushered in the Museum's philanthropic revival, raising annual contributed income by 75 percent ahead of the 40 percent budgetary growth. The focus on artistic integrity, excellence and innovation also paved the way for growing interest from national funding sources and precipitated last year's announcement of the largest gift ever given to a cultural organization in Jacksonville's history. This announcement was followed by the January 2016 launch of MOCA's rebrand, which emphasized a bold new approach to the Museum's digital sphere, online presence and virtual audience engagement.
"I am honored to lead the Milwaukee Art Museum at the defining moment in the life of this exceptional institution," Polednik said. "Building on the solid foundation established by my predecessors, I look forward to working with the Museum's talented team, devoted board of trustees and the Milwaukee community at large to usher in an era of unprecedented artistic accomplishment, one that charts the path to deeper, meaningful audience engagement, financial sustainability and local, regional and national renown."
Prior to her position at MOCA Jacksonville, Polednik was the chief curator at the Monterey Museum of Art. She was also previously an assistant curator at the Whitney Museum of American Art.
"Marcelle brings considerable curatorial and management experience from diverse museums to her new role," said Adam D. Weinberg, Alice Pratt Brown director, Whitney Museum of American Art. "Her broad knowledge of 20th century art, her focus on creating distinctive, original exhibitions, her commitment to community involvement and her leadership abilities—not to mention her warmth and energy—make her the perfectly well-rounded director to lead the Milwaukee Art Museum into its next exciting chapter."
Polednik earned her doctorate in art history from the Institute of Fine Arts, New York University and has curated numerous exhibitions and authored articles for various catalogs and institutions including The Museum of Modern Art in New York. Originally from Poland, Polednik grew up in Deerfield, Ill. She is a native speaker of Polish and Czech and is fluent in Slovak, Spanish, French and German. Polednik will be moving to Milwaukee with her husband and son.
The newly named Donna and Donald Baumgartner director title honors a recent $8 million gift to the Museum's endowment from Donna and Donald Baumgartner. Polednik succeeds Dan Keegan, who is retiring this month. The executive search for the new director was led by Naree Viner and Charles Ingersoll of Korn Ferry.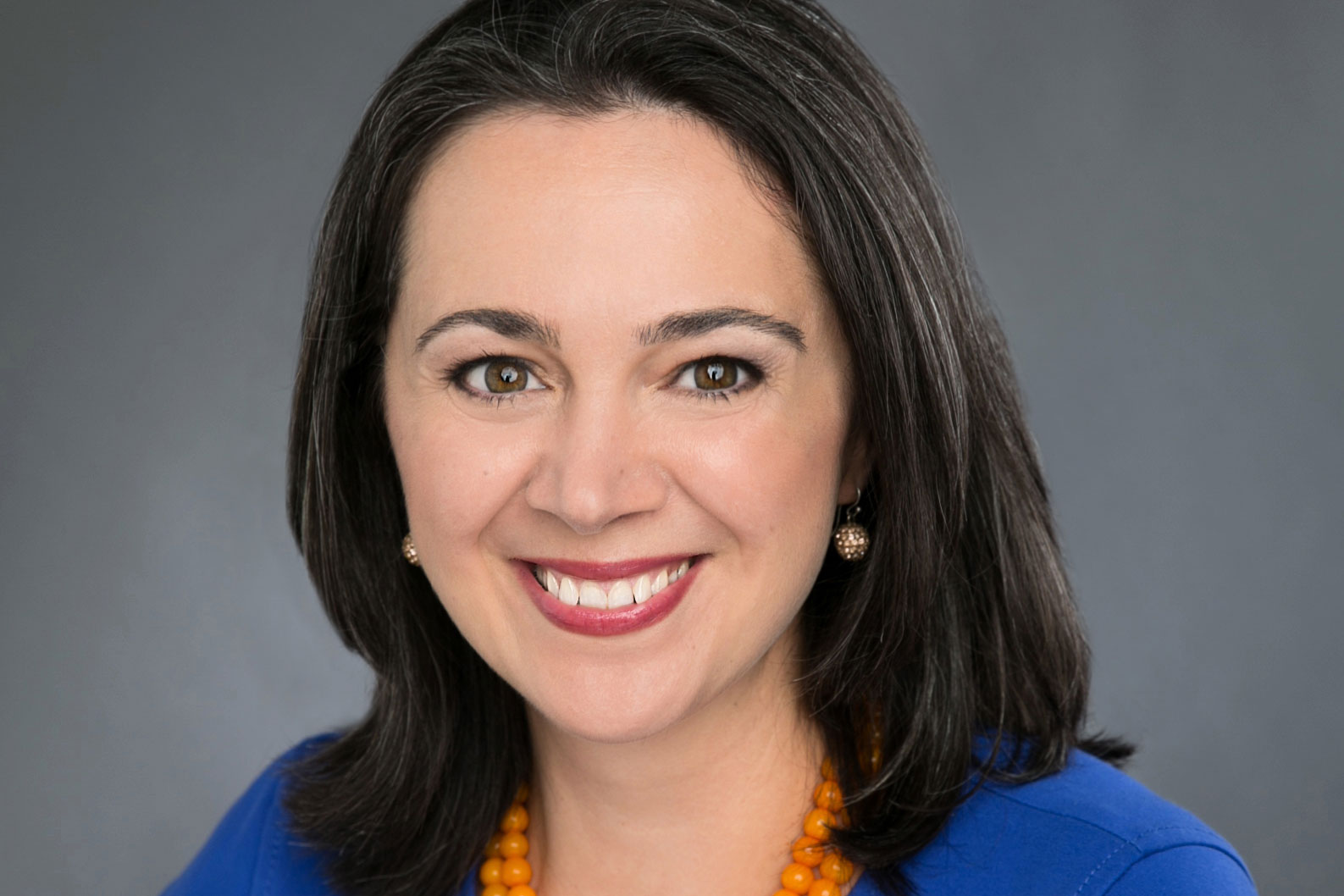 Home to a rich collection of more than 30,000 works of art, the Milwaukee Art Museum is located on the shores of Lake Michigan. Its campus includes the Santiago Calatrava–designed Quadracci Pavilion, annually showcasing three feature exhibitions, and the Eero Saarinen–designed Milwaukee County War Memorial Center and David Kahler‒designed addition. The Museum recently reopened its Collection Galleries, debuting nearly 2,500 world-class works of art within dramatically transformed galleries and a new lakefront addition.