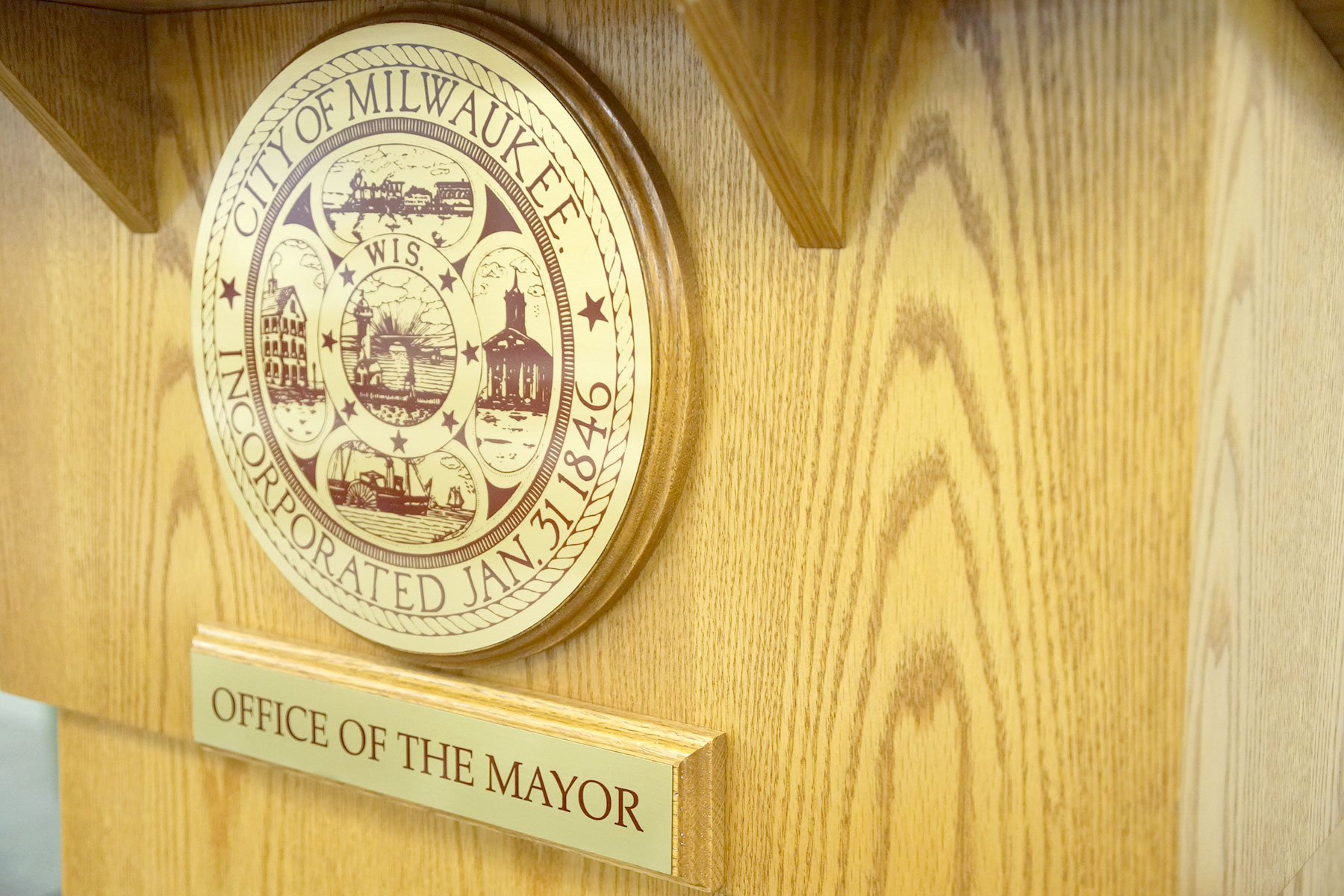 Dear Residents:
I would like to share with you my Op-ed recently submitted to the Journal Sentinel.
It is time to roll up our sleeves and redouble our efforts. As challenging as last weekend was, I am focusing on Milwaukee's future. Yes, our City was wounded, but we are already working to heal.
Of course, nothing possibly justifies the criminal behavior displayed by some in recent days. Accountability is important for those who broke the law. But that is a small part of what's ahead. The larger undertaking involves building trust, addressing disparities, and reducing violence. Where hope is absent it must be restored. Where opportunity is lacking we must promote it.
The frustration that grows from economic exclusion and from the absence of opportunity is very real. I hear the voices decrying disparate treatment of African Americans.
We have a collective responsibility to find solutions. Government is an important participant, and we need individuals, families, community groups, businesses, and churches at the table, too.
In the past week I have seen an amazing outpouring of support for our community. Businesses have committed to rebuild and expand. Neighbors and organizations are committed to peace. And parents and local leaders are promoting responsible behavior.
I am asking for even more. City government is investing resources, and I want the partnerships with other levels of government to grow. I need well-intentioned people to join in efforts to bring opportunity to neighborhoods that lack economic and social support. And everyone must approach our challenges with an open mind. We owe it to each other to listen and respect opinions that, at times, will clash.
We can look at the investments City government is making and reach a consensus on how to maximize them. We can implement strategies that invite every Milwaukee resident into the economic future of this City. And we can make our voices heard in Madison on the issues of jobs, housing, and public safety.
I am proud of the brave and professional response of our police and firefighters this past week. In highly challenging circumstances, officers on the front line kept their composure and restored calm. That is a big first step in building trust.
The next step for our City and all its partners is to chart a course to address the top priorities. Investment and opportunities are key. We must build more trust and address the pressing needs of troubled neighborhoods.
Years from now, the memory of the summer of 2016 should not be ashes and anger. Instead, it should be seen as the time we came together as a united and stronger Milwaukee. I have a faith in the people of Milwaukee. And I believe, together, our future is stronger.
Sincerely,
Tom Barrett
Mayor