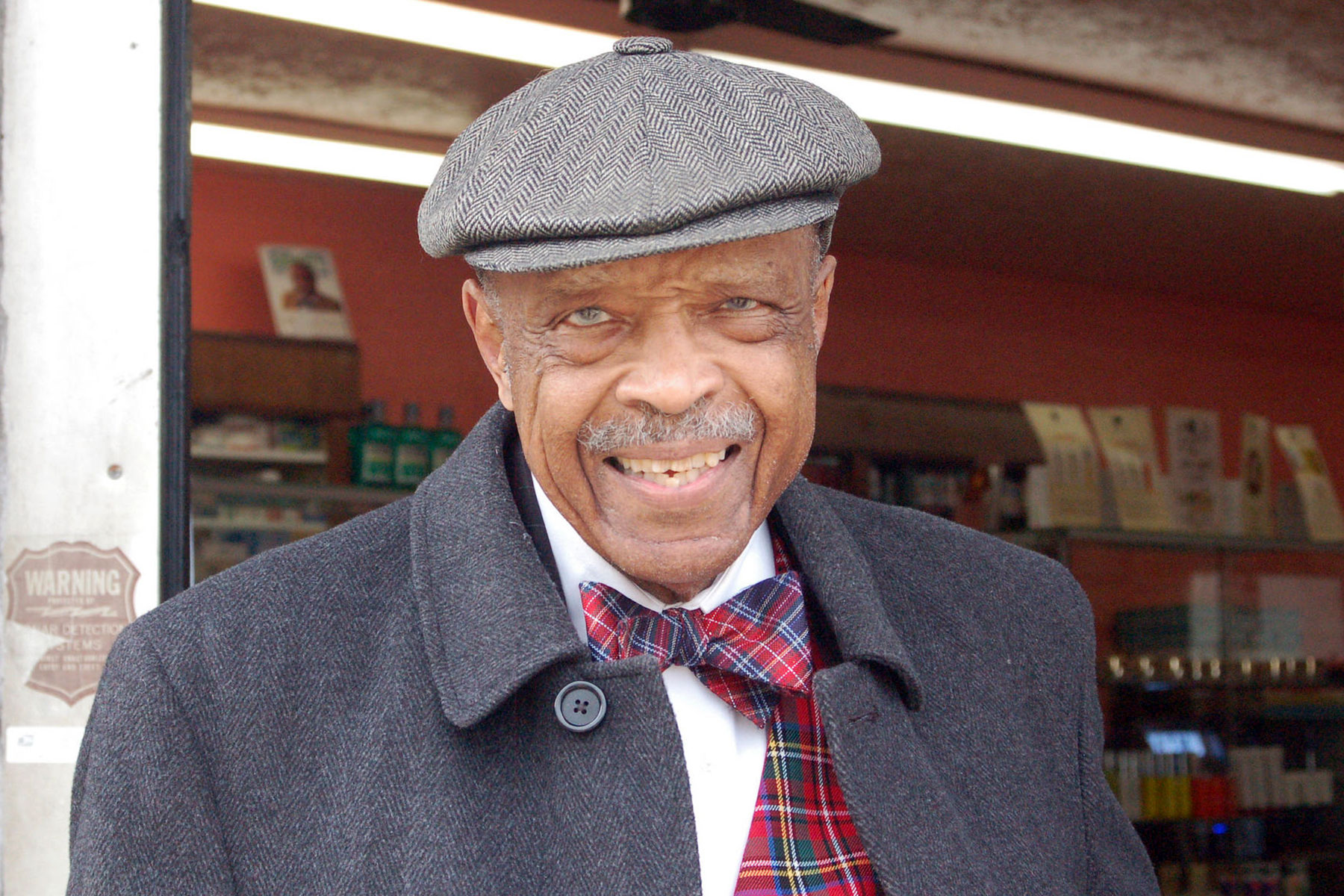 The Milwaukee Common Council honored a pillar of the North Side community, pharmacist and entrepreneur Dr. Lester Carter, during its regular meeting on October 11.
Dr. Carter first opened Carter Drug Store at 2400 W. Burleigh St. in 1968, and served members of his community for nearly 50 years. Lines of people would form to seek his medical advice and expertise.
Alderman Khalif J. Rainey said Dr. Carter was well known for his gentle nature, and treated each of his patients with respect and courtesy during their private consultations.
When Lester Carter opened his drug store at 2400 W. Burleigh nearly a half-century ago, his former boss told him that he wouldn't last six months as a "black guy in a German neighborhood," he recalled. Today he is a beloved figure on Milwaukee's North Side, helping to cure generations of neighborhood residents with his own herbal preparations. He sold the store in 2014, but returned to work in February after several illnesses. Known to his customers as "Doctor Carter," the druggist said he believes in "using your education to benefit and make life better for the people you serve."
"Here I am, coming into the store from Nebraska, a black guy with a German partner in a German neighborhood in a city that I didn't know. The fellow at the store I left said, 'Carter, you won't last six months here.' He said, 'you don't know anything about how to deal with those people.' And I said, well, I'm gonna try to anyway." – Lester Carter
The tall man sporting a plaid bowtie and a doctor's coat greeted customers entering the tidy Carter drugstore with a booming "the top of the afternoon to you." Whether they were school children looking for snacks, neighbors heading for the ATM machine or adults from around the city seeking help for what ails them, pharmacist Lester Carter respectfully inquired about how he might help. And he accepted hugs from longtime patrons.
"I love him," said neighborhood resident Nina Darty. Happy and excited to see Carter on a recent afternoon, Darty, a customer since her childhood, said she had feared Carter had passed away after he was absent from the store for a year.
Suffering several illnesses and the death of his wife in October, Carter sold his store, at 2400 W. Burleigh Street, to the local Hayat chain in July 2014. The 83-year-old former owner returned to work at the store in February.
Carter has been a fixture in the community since he opened Carter Drug Store in spring 1968. The only black drugstore owner in Milwaukee, as far as he knows, Carter filled prescriptions and dispensed herbal remedies in his own store for 47 years. He also researched, developed and manufactured a line of natural "medicinals" to solve medical problems not properly addressed by the drug manufacturers, according to his product brochure. Then as now, Carter listened to his customers' concerns, studied the health problems they presented, advised them, told them stories and let them know he really cared.
"He's always there for me," said Darty, whose family patronized the drug store at 8th Street and North Avenue where Carter worked before he bought his own store. "If I can't afford to go to the doctor, I go to him. If I've got something going on, I come in and ask him and he gives me his advice," she added.
Most everyone in the city has gone to Carter for something, sometime, said Linda Caples, director of continuing and professional education at the Medical College of Wisconsin and a Carter Drug Store customer for 20 years. Caples added that she and her family and friends feel so much better after seeing him, not just because his remedies improve their health, but because he is so supportive. He sees his customers as patients and he delivers excellent patient care, Caples said. That is why they call him Dr. Carter, not because they think he is a medical doctor, several of them agreed.
Carter was recognized by the Medical College of Wisconsin with an honorary doctoral degree at its commencement ceremony on May 15, 2015. The college cited his dedication to providing personalized and compassionate health care, leadership in creating interdisciplinary and inter-professional collaborations to serve African-Americans and people of all ethnic backgrounds, and outstanding service to humanity at large as a leader and role model.
A native of Omaha, Neb., Carter credits his alma mater, Creighton University School of Pharmacy, for its high standards and broad curriculum that included botany and pharmacognosy, the study of active medicinal substances found in plants, he said. "It was rigorous — they expected perfection. The final exam included 50 pieces of paper on which branches and other plant parts were displayed. If you missed over five, you flunked," he added.
Charles Jones said he speaks for many when he says Carter has been a father figure. Employed at Carter Drug Store for three years starting when he was a junior at North Division High School in the 1960s, Jones stayed in touch with Carter for the next 35 years and returned to work as a cashier 10 years ago.
"I just marvel at the knowledge that Mr. Carter has about everything. (His customers) trust him because everything that he has ever told anyone worked exactly like he told them it would," Jones said.
Carter said he is interested in solving medical problems and uses his scientific training to think critically and creatively. Concerned about the side effects of pharmaceutical medicines, he works to find herbal solutions. Medical practitioners must continue educating themselves and working to solve their patients' problems, he said.
In a speech prepared for the Medical College graduates, Carter urged the new doctors to keep an open mind and continue learning, especially about the value of herbal medicines. "There are so many changing ideas and theories in the practice of medicine," he wrote. "It is imperative that we provide patients with the information they need and remember that the best interests of our patients are the most important thing."
Since his return to his former store, which no longer sells prescription medicines, Carter has been working about 20 hours a week. But when he owned the store, he worked very long hours and on weekends, according to Caples.
"He is passionate about being a druggist," she said, "and he has a genuine concern about the health of his community."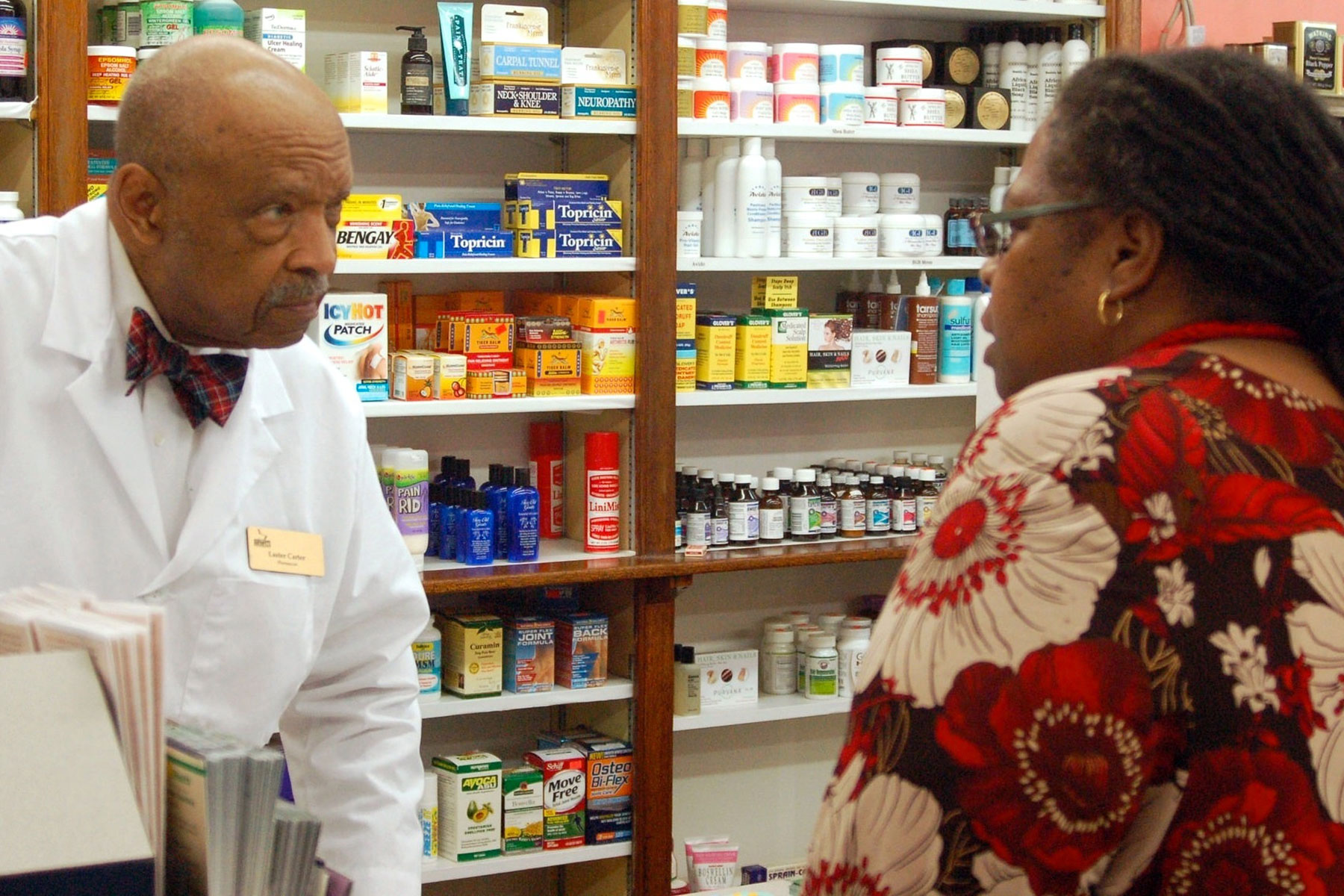 Produced by Diе Hu and Alessandria Rhines
This video first aired on CBS 58's Sunday Morning show, as part of a collaboration between Diederich College of Communication and Milwaukee Neighborhood News Service.