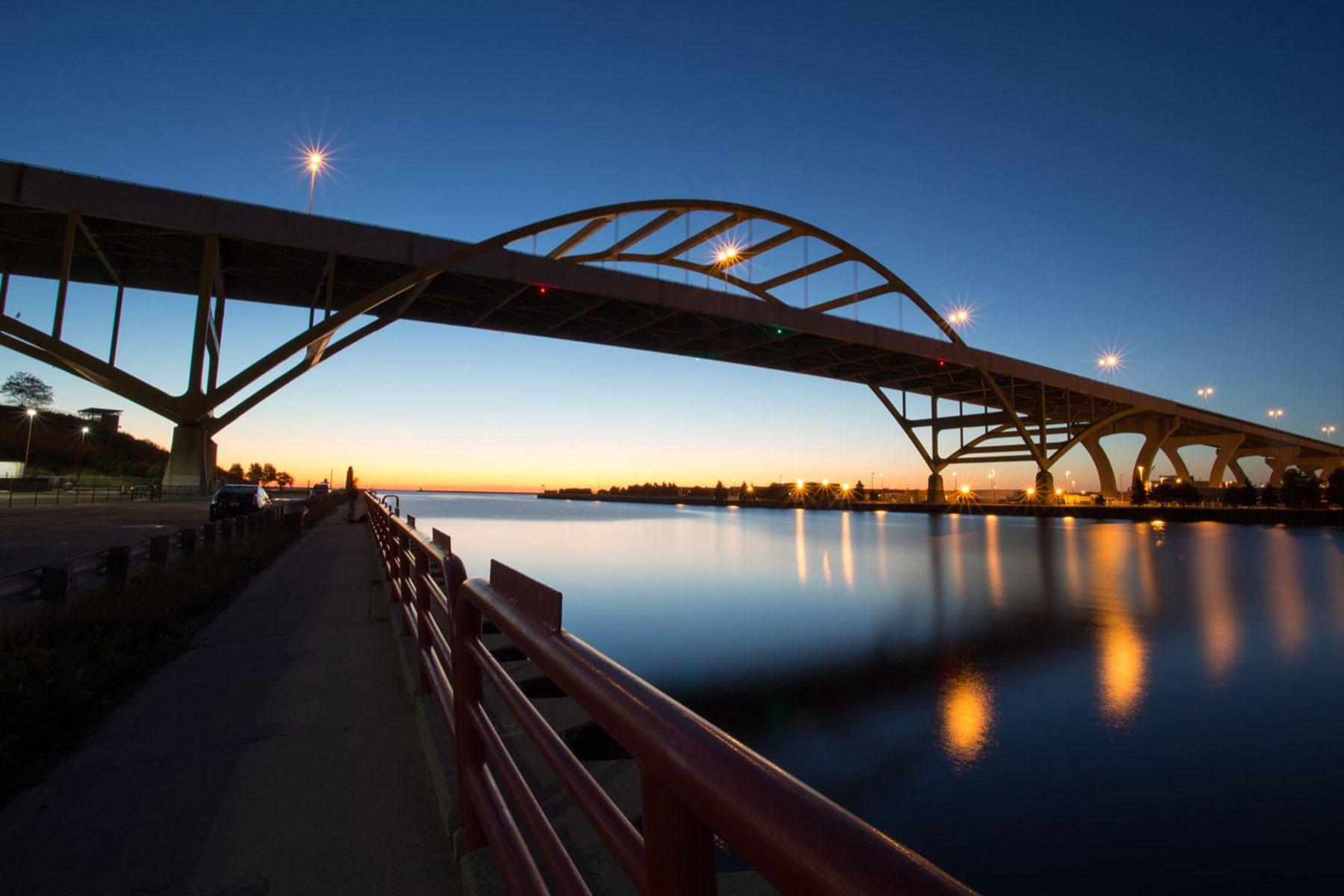 Milwaukee Mayor Tom Barrett and Waukesha Mayor Shawn Reilly announced a historic agreement in which Milwaukee will provide Waukesha with Lake Michigan water in compliance with the Great Lakes Compact.
This financially and environmentally sustainable agreement will strengthen the regional economy while delivering direct health benefits to Waukesha and Milwaukee residents.
Through the agreement, Waukesha will pay the Milwaukee Water Works for water service and also provide a one-time payment to the City of Milwaukee which will be used for the replacement of lead service lines.
"I am pleased we have reached this historic agreement that remains true to the Great Lakes Compact," Mayor Barrett said. "This partnership is an excellent example of regional cooperation, and it is both fiscally and environmentally sound. I welcome our new relationship with the City of Waukesha and look forward to continued future collaborations."
The Great Lakes Compact provides a framework for sustaining our freshwater resources. This international agreement, ratified in 2008, prevents diversions of water outside the Great Lakes basin except in very narrow circumstances. Waukesha, as a community in a county that straddles the Great Lakes Basin, was the first community to be granted permission for Great Lakes water under that provision of the Compact. The City of Waukesha needs a long-term, sustainable alternative to its existing water supply.
The aquifer that has been the City's primary source of drinking water has become depleted. This is due in large part to a layer of shale rock that restricts rainwater and snowmelt from recharging the aquifer. In addition, Waukesha has elevated levels of radium and other naturally-occurring contaminants.
Waukesha is under a court order to come into full compliance with radium standards by 2023. The eight Great Lakes governors who reviewed the Waukesha project under the Great Lakes Compact unanimously concluded that Waukesha has no reasonable alternative to a Great Lakes water supply. Waukesha may access up to an average of 8.2 million gallons a day of drinking water from Lake Michigan and will return the same amount to the Basin.
Mayor Barrett has consistently held that he would be willing to provide Waukesha water if the use of water was limited to incorporated communities. The Governors' decision to limit Waukesha's request to 8.2 million gallons a day (down from their original request of over 10 million gallons per day) satisfied this position, opening the door for Milwaukee for a deal.
Waukesha also had offers from other Great Lakes utilities to provide water. Yet working with Milwaukee was the most cost effective approach. Milwaukee will benefit from millions of dollars in additional revenue per year, allowing it to offset costs that would otherwise be spread among its existing customers.
A one-time payment from Waukesha to the Milwaukee will allow the City to invest in replacing lead service lines on private property, thus addressing a chronic health risk in Milwaukee homes. In addition, by utilizing Great Lakes water, Waukesha residents can reduce or eliminate the use of water softeners, which will reduce the amount of chlorides added to the water supply.
Over the coming weeks, the agreement will go before the Waukesha and Milwaukee Common Councils for review and approval. Mayor Barrett and Waukesha Mayor Sean Reilly agree that the water sale provides cost efficiencies for both cities while ensuring that Waukesha residents and businesses receive safe, sustainable and high-quality water.
The Environmental Collaboration Office (ECO) is pleased to support this agreement as well. By building effective water collaborations, we open the door to spreading our vision of a Water Centric City throughout the region.
Environmental Collaboration Office