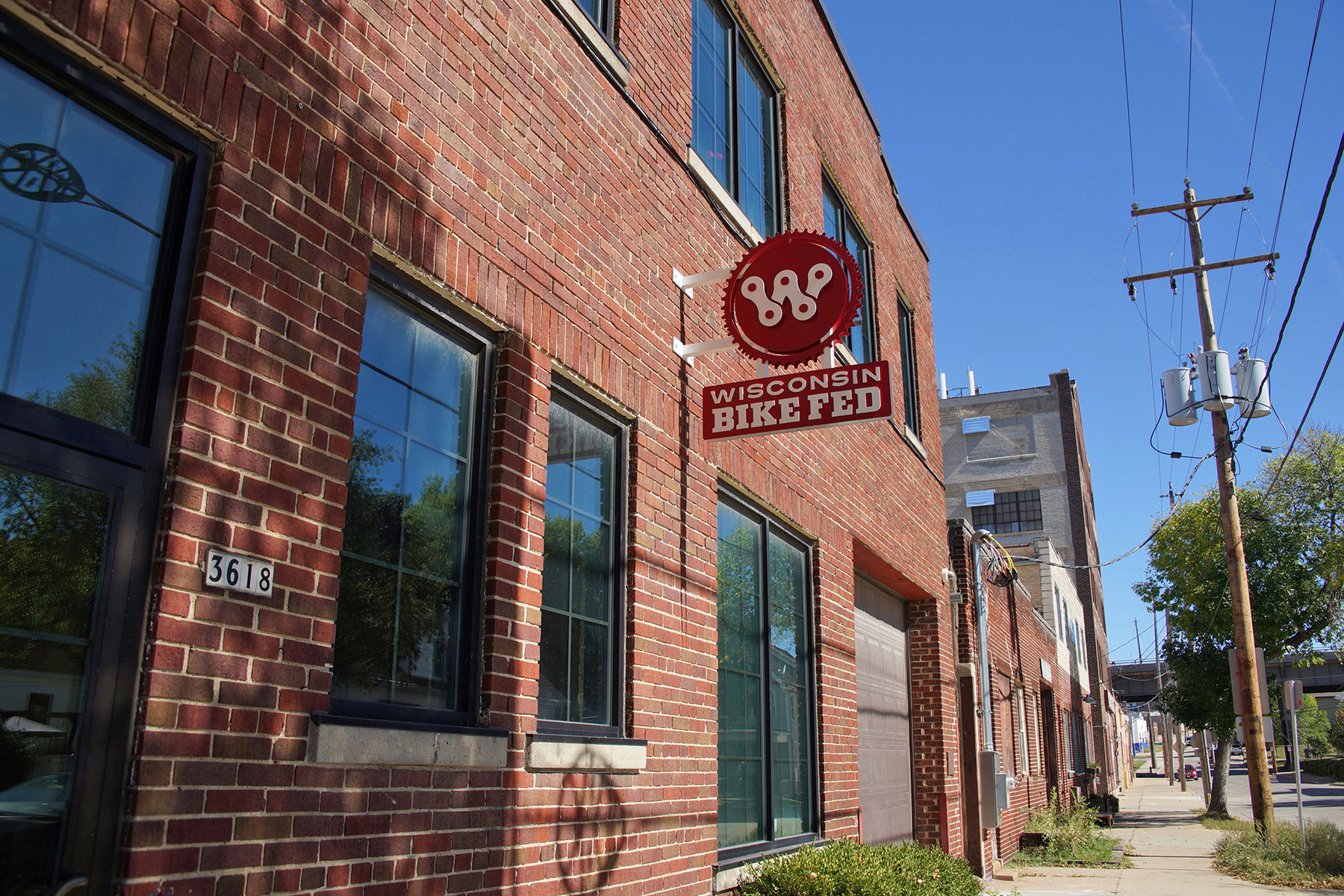 The Milwaukee-based bicycle company Fyxation recently announced their business expansion with the acquisition of the Pedal Milwaukee Building at 3618 W. Pierce Street in Milwaukee's Silver City neighborhood, adjacent to the Menomonee Valley.
Built in 1929, the 12,200 square foot classic cream city brick building is loaded with history and conveniently located off the Hank Aaron Trail in Milwaukee's Silver City neighborhood. Fyxation was founded in 2009 by the Ginster brothers, Ben and Nick, and the first commercial space they ever leased was in this same building on Pierce Street.
After leasing the space in Pedal Milwaukee for several years, Fyxation moved from the building in 2015 to start their retail operations in Riverwest. They will maintain their Riverwest retail location at 2943 N. Humboldt Boulevard. Pedal Milwaukee will help their rapidly expanding business to increase warehouse capacity, and serve as the home to Fyxation's design center and corporate offices.
The Pedal Milwaukee building currently houses the Wisconsin Bike Fed, Velobahn Coffee, and Team Sports, Inc, which is owned and managed by Tom Schuler, the previous owner of the Pedal Milwaukee building. Schuler, a former Olympic cyclist and founding member of the 7-Eleven Cycling Team, purchased the building in 2011 and had always intended to make the building a hub for cycling related businesses here in Milwaukee.
"Launching our retail operations in Riverwest has been a fantastic experience that has connected us with the cycling community here in the city, but we always missed our previous home at Pedal Milwaukee," said Nick Ginster, co-founder of Fyxation. "Being neighbors to like minded organizations like Escuela Verde and the Urban Ecology Center is an added bonus. With a location just off the Hank Aaron Trail we will stay connected to Milwaukee's bike routes."
Fyxation intends to keep that vision for the building intact and plans to lease additional space to like minded businesses and companies that share in their vision of encouraging an active lifestyle that benefits Milwaukee and beyond. The Ginster brothers plan to lease out additional space in the Pedal Milwaukee building to both businesses and individuals.
"This building has a ton of energy right now and we are excited to offer up additional space for small businesses and individuals looking to work in this dynamic environment," added Ginster. "We plan to offer both long term leases to businesses and month to month rentals in our co-working space which is ideal for entrepreneurs, startups, remote employees or individuals looking for an exciting, collaborative environment to work outside of their homes."