Female entrepreneurs launch Beautification Project for Women's Center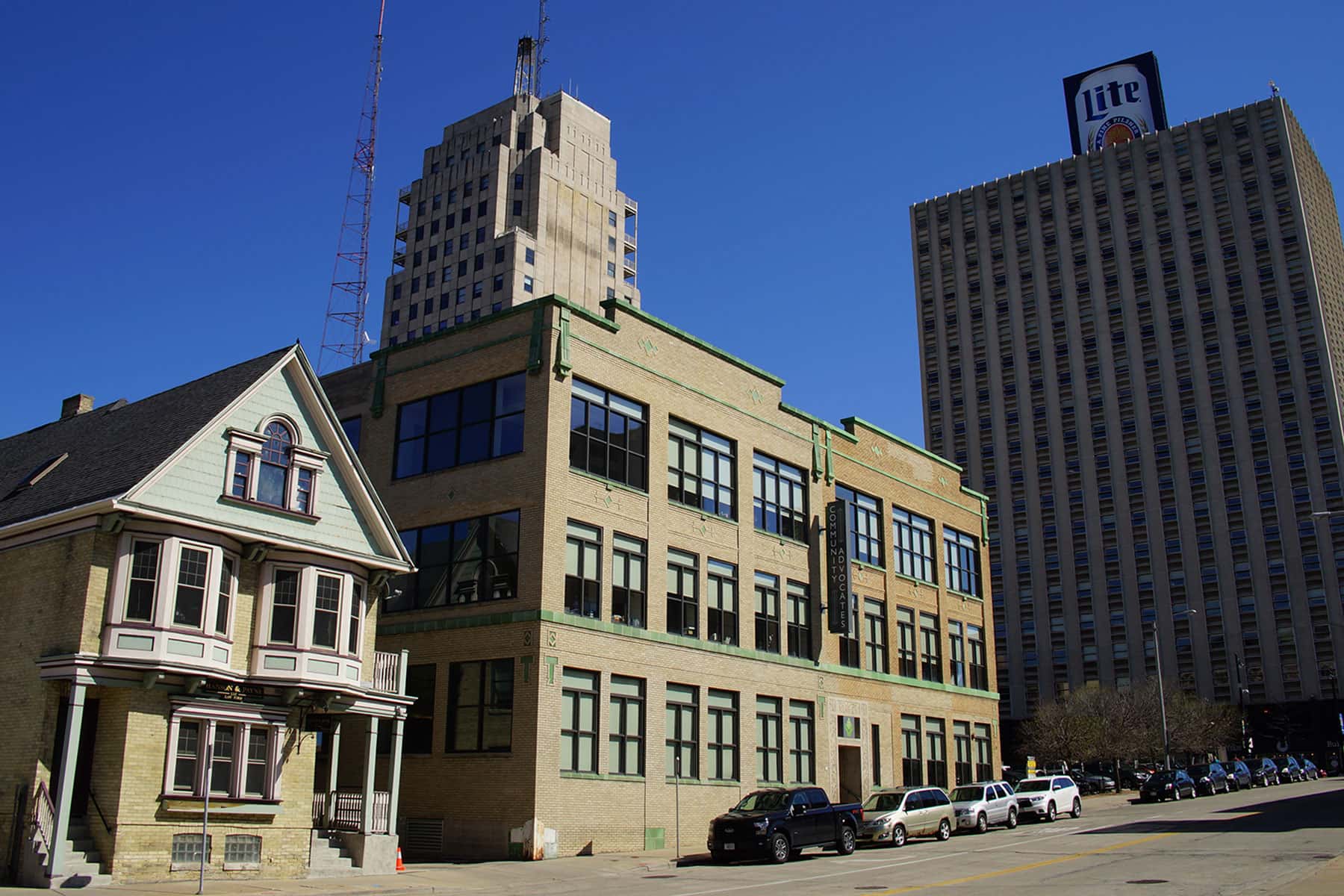 Raven Resistance, a collection of local female business owners, entrepreneurs, and activists, will volunteer their time and talents to make the Milwaukee Women's Center a more welcoming place on May 23.
An estimated 40 volunteers will refresh the interior spaces and install raised beds and plant gardens at the Milwaukee Women's Center, an emergency shelter for women and children affected by dоmеstіc viоIеncе or homelessness. The day-long beautification project will culminate in a cook-out for volunteers and residents.
This isn't the first time the female-led group and the Milwaukee Women's Center, a division of Community Advocates, have partnered. On March 8, in honor of International Women's Day, the group launched Lady Business MKE, a one-day fundraising effort that raised $9,145 for the Milwaukee Women's Center. Participants included female business owners of local restaurants, bars, holistic health services, a yoga studio, a photography studio, and more.
Now organized as Raven Resistance, the members are hoping to make a bigger impact on Milwaukee's disadvantaged residents, including women and children in crisis.
"Our goal is to rise up and become active," said Katie Rose, Raven Resistance's founder and co-owner of Goodkind. "To help others, to stay informed, and to reject doctrines that hurt or violate the human rights of our fellow citizens."
Community Advocates CEO Andi Elliott applauded the attention Raven Resistance members are giving to the Milwaukee Women's Center.
"Survivors of dоmеstіc viоIеncе and families who are homeless are in crisis, and the members of Raven Resistance are going out of their way to help these women and children when they need help the most," Elliott said. "We are so grateful for their support."
The Milwaukee Women's Center, a division of Community Advocates, provides comprehensive dоmеstіc viоIеncе services for individuals and families in the greater Milwaukee area. Founded in 1980, the emergency shelter remains the foundation of our work to help women and children live free from dоmеstіc viоIеncе.