Ex Fabula seeks applicants for third year of Storytelling Fellowship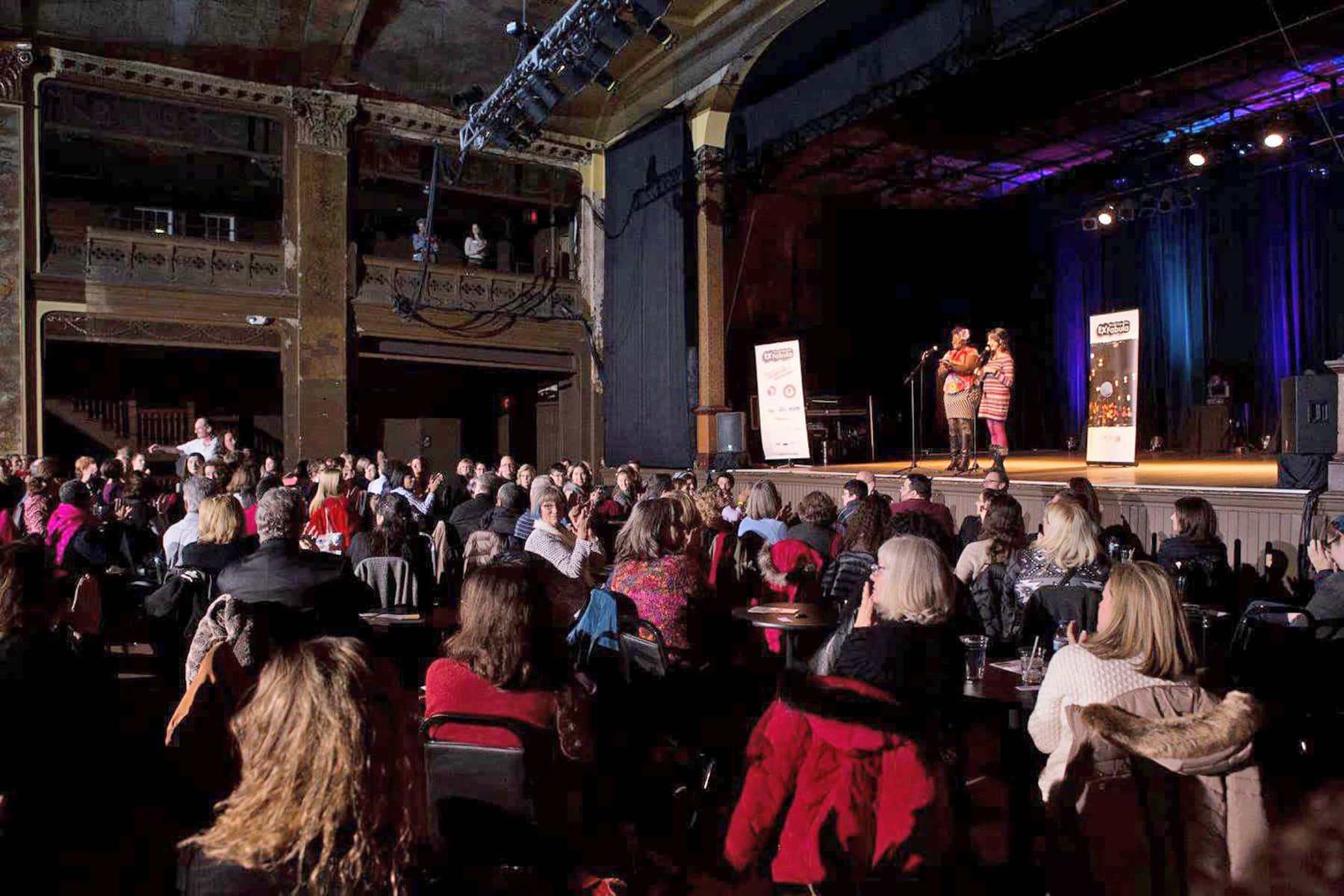 "All it takes is bravery, an open mind… and your story." – Ex Fabula
In Fall 2015, Rochelle Fritsch was part of the inaugural cohort of Ex Fabula Fellows, a group of community members who came together to craft and share personal stories about equity topics. While she had previous storytelling experience and was intimately acquainted with the concepts of race and privilege, Fritsch reflects that the experience was still an eye-opener.
"Telling your story is only part of the equation. The other and equally valuable part is listening, and being challenged and enlightened because of what you've heard," said Fritsch, who is now one of the storytelling coaches for the 3rd cohort of Fellows, and she invites all adults in the Greater Milwaukee area to apply. "It'll be the one of the best and life-changing decisions you'll make," she notes.
The Fellowship is a program of Ex Fabula, a Milwaukee nonprofit that strengthens community bonds through the art of storytelling.
"In order to connect people, we need to address the factors that divide us – things like racial and economic inequity and subconscious bias," said Ex Fabula Executive Director Megan McGee. "When community members share true, personal stories about those topics, they reveal the complex ways that inequity and bias shape our lives. They also demonstrate that it's okay to be vulnerable and get uncomfortable, so when we invite audience members to reflect and share their own experiences in small group dialogues after hearing the stories, the result is quite powerful."
In the first two years, almost 50 Fellows – many without previous performance experience – have come together to identify, craft, practice, and share their stories. Ex Fabula storytelling coaches lead the Fellows through 6 workshops, one-on-one coaching, and StoryCircles where Fellows can continue to practice.
"It's a joyful experience and I learned new skills that help me feel more genuine power" and "I joined not just to share stories, but to enter a community – which is exactly what happened," said past Fellows.
Ex Fabula is now seeking the next class of Fellows – and they are especially interested in finding community members who would like to craft stories related to race and place. "This is the 50th anniversary of the 1967-68 Housing Marches, so we want to craft stories that will help explore the history, the legacy, and the current housing situation," said McGee. Applications will be accepted through September 12.
The 2017-18 Fellowship is supported in part by a $25,000 grant from the Greater Milwaukee Foundation's Douglas L.P. Hamilton Fund and Harold Grosskopf Fund; a grant from the Wisconsin Humanities Council with funds from the National Endowment of the Humanities and the State of Wisconsin; and a grant from the Wisconsin Arts Board with funds from the State of Wisconsin and the National Endowment for the Arts.