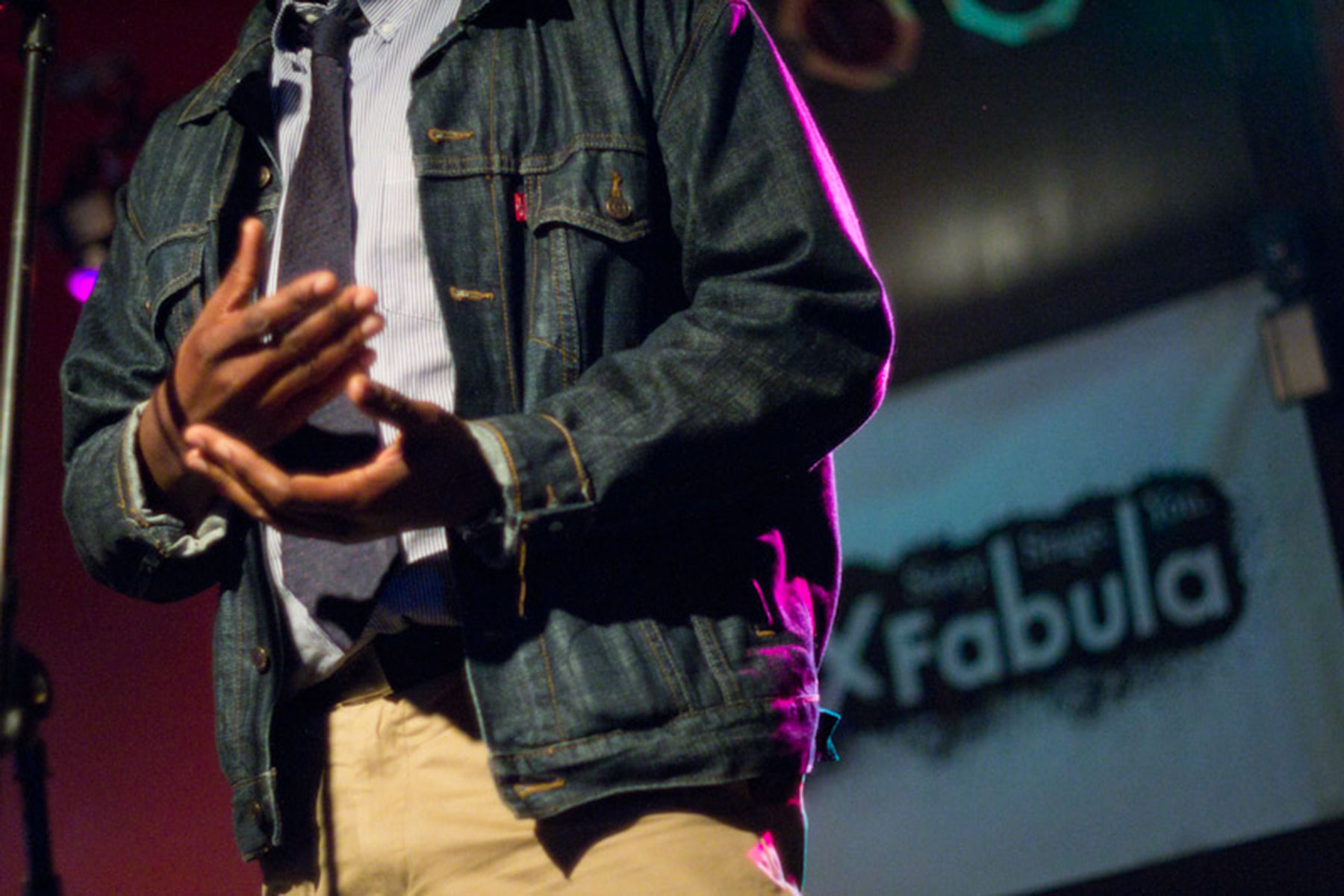 Ex Fabula has produced StorySlams over the last 8 years and the Milwaukee nonprofit is not ready to relax, as it rolls out the new theme for the first Slam of Season 9, "What Could Go Wrong?"
Ex Fabula's mission is to strengthen community bonds through the art of storytelling, and at monthly StorySlams, they invite attendees to put their name in the hat if they'd like to share a true, personal story onstage. Stories should be related to the evening's theme and told in five minutes or less, without props or notes.
Themes are selected with audience input; in fact the theme of "What Could Go Wrong" received the most votes from community members this summer, so the program on October 17 is sure to be a night of commiseration and community building. To add to the community spirit, Ex Fabula will host pre-event discussions as part of the Greater Milwaukee Foundation's On the Table initiative.
Of course, starting the season with that theme begs the question: what can go wrong at Ex Fabula events? According to Executive Director Megan McGee, there are occasional issues behind the scenes.
"We host events all over Milwaukee in order to make our events accessible and help people to explore the city, but sometimes moving from place to place is a logistical nightmare. One night, we arrived at a venue to find that none of the sound equipment was set up, so we had to scramble. We only got everything working a few minutes before the show was supposed to start. When we returned to the venue a year later, we scheduled extra volunteers to deal with the sound – but when we arrived, everything was set! The volunteers didn't complain though. They just sat and drank beer together since their job was done!"
Perhaps the more amazing thing is that more doesn't go wrong, given that Ex Fabula doesn't vet the stories ahead of time for monthly events, so no one knows what a teller might say onstage. The full schedule of "regular season" StorySlams includes:
Tuesday, October 17 @ Hot Water Wherehouse
Thursday, November 9 @ 3041 North
Tuesday, December 12 @ Milwaukee Public Museum
Thursday, January 18 Spectacular @ Turner Hall Ballroom
Wednesday, February 7 @ Lakefront Brewery
Wednesday, March 7 @ Sugar Maple
Thursday, March 22 @ Garfield's 502
Tuesday, April 10 @ Times Cinema
Friday May 18 ALL STARS @ Turner Hall Ballroom
Theme: What Could Go Wrong?
Theme: Work
Theme: Tradition
Theme: Break Free
Theme: First Time
Theme: Karma
Theme: TMI
Theme: Last Straw
Theme: Connection
"I can think of two occasions in our history where a storyteller didn't make any sense. Fortunately, we have 9 stories per monthly Slam, so a single 5-minute ramble won't ruin the evening," says McGee. "We have fantastic volunteers serving on the 'Slam Lords' Committee and working the events, and they're constantly coming up with ways to make the shows run more smoothly."