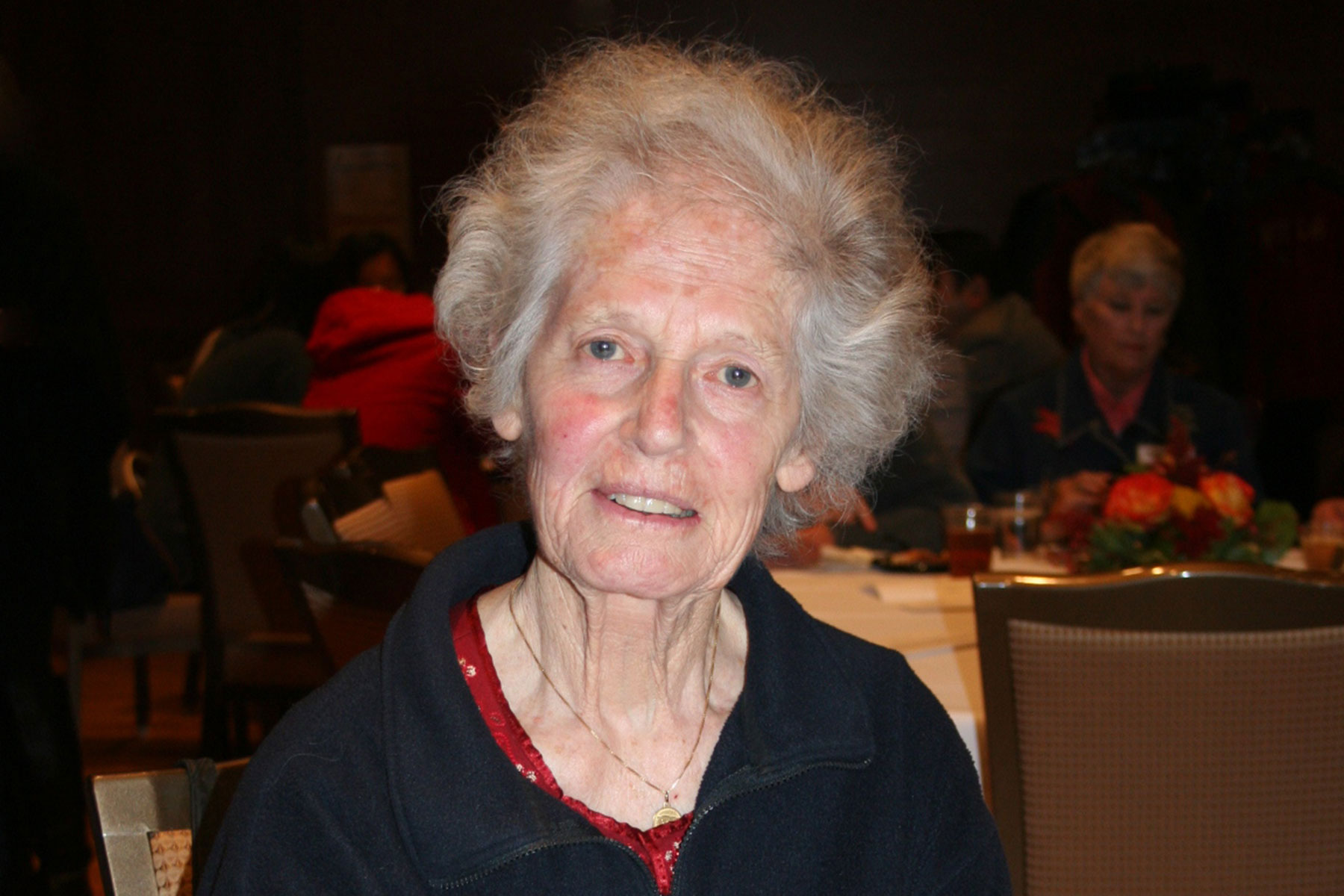 While Else Ankel humbly underplayed her influence on the Urban Ecology Center, she is often referred to as the founder. With her passing, we acknowledge her life with gratitude and our hearts go out to her family and friends as we mourn.
For those who knew Else, they were familiar with her deep fondness for the Black Forest in Southwestern Germany, where she grew up. She often shared stories of how her family would spend every Sunday on long (10-12 hours!) hiking excursions through the Black Forest. Her vision was to make that possible for children here in Milwaukee.
Else became involved with the Center at its formation in the early 1990s when she was a Scientist in Residence at Riverside University High School. A joint city and county commission was trying to figure out what to do with the crime-challenged Riverside Park, and Else showed up for the community meetings. This is where she heard an idea that piqued her interest: how about putting a nature center in Riverside Park?
Not long after hearing that idea, at an early meeting in Else's living room on Bartlett Avenue, a small team of neighbors decided they should incorporate a nonprofit nature center. They pooled their $10 bills to pay the incorporation fee, asked "let's see what we can do for the neighborhood," and thus began the Friends of Riverside Park organization. Although she attained a teaching certificate following her retirement from the Medical College of Wisconsin, Else felt that she did not know enough about creating or running a nature center. She elicited help from neighbors and befriended Deb McCrae, Director of Wehr Nature Center. Our first educators were volunteers from McCrae's Nature in the Parks program.
Else was a force to be reckoned with, strong headed and determined. It was through this strength that the first education programs, the park classroom (a trailer that felt like a castle after having no indoor gathering space), and hundreds of children came to Riverside Park and the Milwaukee River. She carried that work of the Center for 8 years, both as a volunteer and as a lightly paid executive director, until her retirement in 1998. After her retirement, she continued to be deeply involved in the Center, often advising staff with sentences that began with "you must…" And, it was hard to say "no," partly because she had excellent ideas, and mostly because what drove her strong will was a giant heart, deep compassion and a vision for Milwaukee's youth to grow up healthy, scientifically curious and playful.
Else will always be admired for her sense of adventure. It was just over a decade ago that Else hiked the tree canopy and kayaked a mangrove swamp with the Urban Ecology Center in Costa Rica. Last year, she paddled the Milwaukee River to help a friend celebrate his 100th birthday. She bicycled to the Center and along the Milwaukee River regularly, and participated in the Center's vegetarian potluck through the beginning of this year.
She completed her PhD at the University of Basel in Switzerland, then traveled to Ottawa, Canada, for a fellowship. There she not only pursued her specialty , biochemistry, she also learned English and met her husband. At the time, biochemistry didn't exist as a field, so she forged her own path with a focus on enzymology (the study of enzymes) and a special interest in epiphytes (plants that grow on other plants without causing harm). Else's next adventure sent her to Pittsburg where she worked on her post-doctoral research and was married. Both Else and her husband, Helmut, came to Milwaukee to work for the Medical College of Wisconsin.
Immediately after Else arrived in Milwaukee, she became involved in the community because, as the botanist in her stated, she wanted to "grow roots quickly." For example, in the 1960's the Ankel basement served as a springboard for a volunteer-led neighborhood child care program that grew to nearly 100 children and developed into a collaborative effort with UWM's School of Education. Else has been deeply rooted in the Milwaukee community ever since. Her sense of curiosity, compassion, commitment to this city and its youth will be greatly missed.