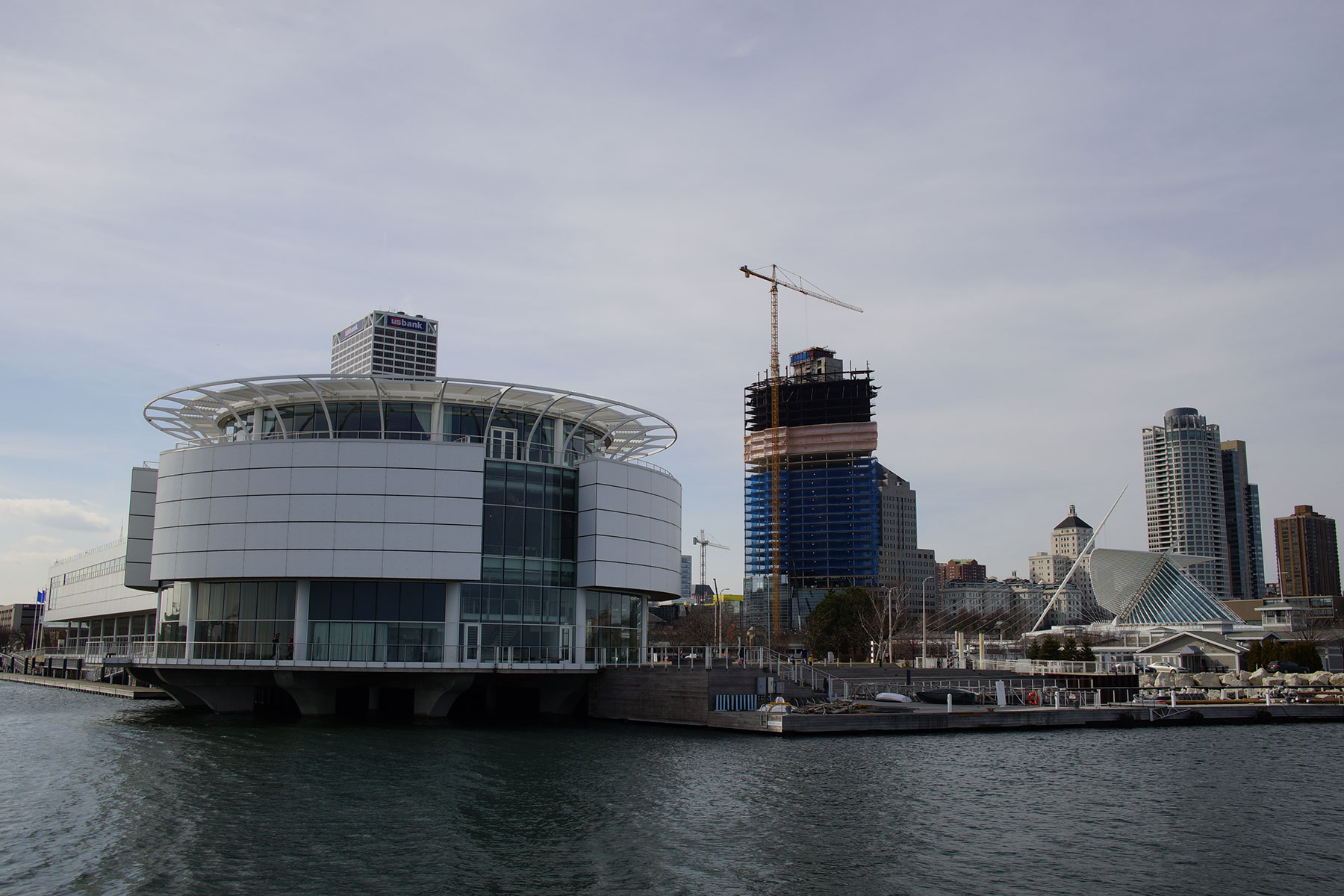 Northwestern Mutual, through a grant from its foundation, is helping Discovery World offer more fun and educational family experiences than ever by opening its doors to the public on Mondays from March 28 through September 5. Now in its second year, Northwestern Mutual Mondays make Discovery World more accessible to area schools and families by ensuring the attraction is open seven days a week.
"Discovery World provides so many interactive learning experiences tied to innovation, science, and technology exploration that are incredible resources for our community," said Eric Christophersen, president, Northwestern Mutual Foundation. "By keeping Discovery World's doors open one extra day a week, thousands of families and children are able to visit this fun and educational attraction."
Traditionally closed on Mondays, Discovery World and Northwestern Mutual partnered in 2015 to open the museum's doors seven days a week during the busiest months of the year. The extra day of operations enables Discovery World to facilitate additional school group demand and accommodate tourists. In 2015, 8,100 visitors explored Discovery World on Northwestern Mutual Mondays.
"We are extremely excited to once again be able to open our doors on Mondays and are very gracious towards the Northwestern Mutual Foundation for helping present this opportunity to the community," said Discovery World President and CEO Joel Brennan. "Northwestern Mutual Mondays allowed us to reach brand new audiences in 2015, and we can't wait to expand that number in 2016."
Northwestern Mutual Mondays will begin on Monday, March 28 – the first day of Spring Break for Milwaukee Public Schools and many other area schools – to ensure local families have a fun and educational Spring Break opportunity right here in Milwaukee. During that week, Discovery World will host Spring Break Camps for the general public and will also celebrate National Robotics Week aimed at introducing local students and families to the world of robotics.
The funding to Discovery World is an example of Northwestern Mutual's commitment to make Milwaukee a wonderful place to live, work and play. Northwestern Mutual Foundation works with partners to improve education, provide support to children and families in local neighborhoods, and accelerate the search for childhood cancer cures.
Located on the shores of Lake Michigan, Discovery World is Milwaukee's premier science and technology center that's fun for the whole family. The 120,000-square foot facility is home to interactive exhibits, fresh and saltwater tanks in the Reiman Aquarium, the S/V Denis Sullivan, and a multitude of educational programs.
The mission of the Northwestern Mutual Foundation is to improve the lives of children and families in need. The Foundation has given more than $290 million since its inception in 1992 and is designed to create lasting impact in the communities where the company's employees and financial representatives live and work. We accomplish this by combining financial support, volunteerism, thought leadership and convening community partners to deliver the best outcomes. Our efforts are focused nationally on curing childhood cancer, and locally on education, neighborhoods and making our hometown of Milwaukee a great destination.
Northwestern Mutual has been helping families and businesses achieve financial security for nearly 160 years. Our financial representatives build relationships with clients through a distinctive planning approach that integrates risk management with wealth accumulation, preservation and distribution. With $238.5 billion in assets, $27.9 billion in revenues and more than $1.6 trillion worth of life insurance protection in force, Northwestern Mutual delivers financial security to more than 4.3 million people who rely on us for insurance and investment solutions, including life, disability income and long-term care insurance; annuities; trust services; mutual funds; and investment advisory products and services. Northwestern Mutual is recognized by FORTUNE magazine as one of the "World's Most Admired" life insurance companies in 2016.
Northwestern Mutual is the marketing name for The Northwestern Mutual Life Insurance Company, Milwaukee, WI, and its subsidiaries. Northwestern Mutual and its subsidiaries offer a comprehensive approach to financial security solutions including: life insurance, long-term care insurance, disability income insurance, annuities, life insurance with long-term care benefits, investment products, and advisory products and services. Subsidiaries include Northwestern Mutual Investment Services, LLC (NMIS), broker-dealer, registered investment adviser, member FINRA and SIPC; the Northwestern Mutual Wealth Management Company (NMWMC), federal savings bank; and Northwestern Long Term Care Insurance Company (NLTC).