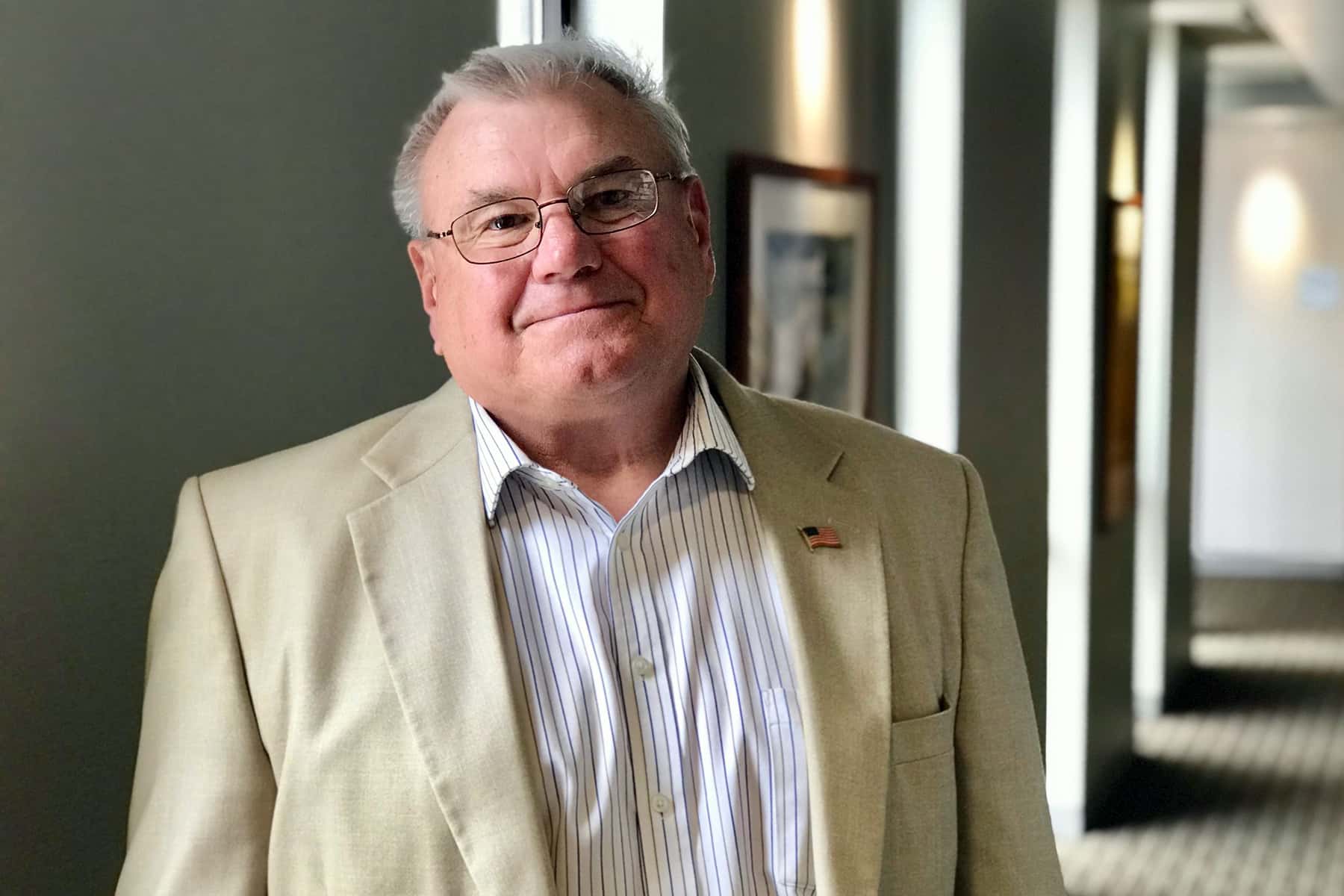 David J. Drent, Executive Director of the War Memorial Center (WMC), recently announced his retirement effective the end of this year.
Drent has served as executive director since 1997, and before that served as the War Memorial Center Operations Manager and in maintenance since 1972. By the time of his retirement, Drent will have 48 years of service to the WMC. He is the third executive director since the memorial was founded in 1957.
"The greatest thing about spending most of my life at the War Memorial Center has been getting to know so many veterans," said Drent. "Even though they sacrificed so much serving this country, they are still serving. I've seen first hand how hard they work to make sure everyone who has served is welcomed back and honored for their contributions. I've always wanted the War Memorial Center to be their second home and a place of honor for all those who didn't make it home."
Drent followed in the footsteps of his father, John Drent, who was the first War Memorial Center Building Superintendent. John Drent, a WWII Navy veteran, worked at WMC for 30 years. A third generation Drent, Alex, has worked at the War Memorial Center on the maintenance staff for the past 10 years.
Securing the future of WMC for veterans in perpetuity. Negotiated a separation contract from the Milwaukee Art Museum to give the War Memorial Center freedom to shape its future.
WMC is financially stable with a balanced surplus
Two major renovations of Memorial Hall in 2000 and 2018.
September 11, 2001 marked a huge turning point. WMC established a 9/11 Memorial and now hosts the annual remembrance ceremony for Milwaukee County.
Operation Renew in 2015 featured improvements to Veterans Courtyard and expansion of Fitch Plaza.
Strengthened relationships with veterans programs throughout southeast Wisconsin, including helping launch the Latino Veterans Legacy of Valor Project.
Started an education program, which brought in more than 7,000 people last year and is growing significantly.
Started VetFest, community lectures, film screenings and other events to bridge the gap between veterans and civilians.
Retooled the staff to make it responsive to the needs of the community and the future.
"Dave always puts the veterans first in every decision he makes," said Peter Pochowski, Chairman of the War Memorial Center Board of Trustees. "Dave made this landmark relevant in Milwaukee County, despite the challenges that came his way. There was never any doubt that Dave had the veterans best interests at heart."
Over the years, Drent has welcomed to the War Memorial Center two U.S. Vice Presidents, presidential candidates, senators, congressmen, governors and Medal of Honor recipients. He also lays claim to the first wedding reception hosted at WMC — his own in 1984.