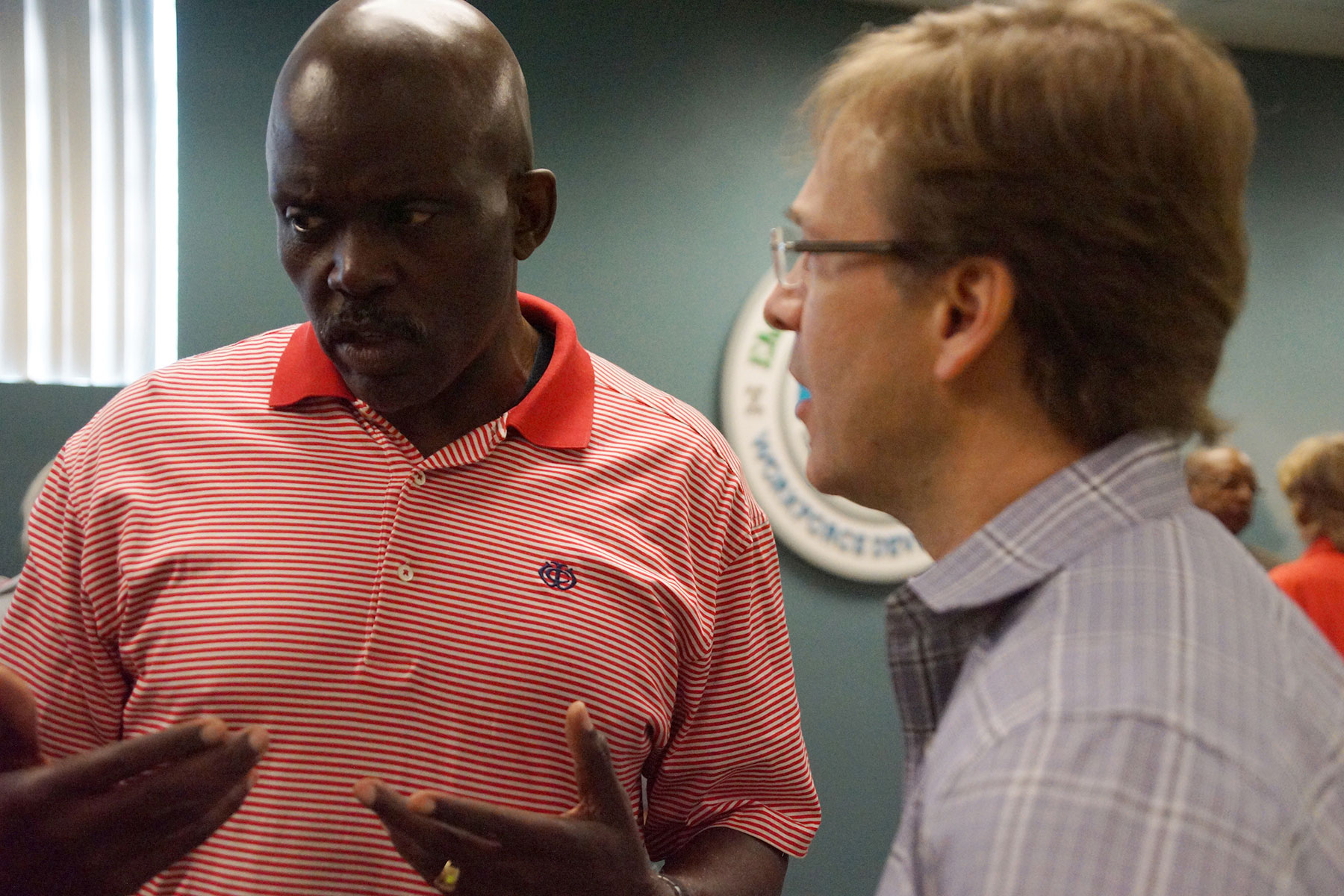 Milwaukee County Executive Chris Abele and Boys & Girls Clubs today announced that beginning Saturday, August 27, the County will move forward with a planned $2.3 million infrastructure investment in the Mary Ryan Boys & Girls Club at Sherman Park.
As part of the County's capital improvement program, the County will replace the heating, ventilating, and air conditioning (HVAC) systems at the Boys & Girls Club. The Mary Ryan Boys & Girls Club HVAC system has exceeded its useful life and is currently 25 years old. The 2015 Milwaukee County Adopted Capital Improvements budget included $250,000 for planning and design of the project. The 2016 Milwaukee County Adopted Capital Improvements budget included $1,943,208 for construction of the project.
In order to accomplish this work and keep the public safe during construction, the County and the Mary Ryan Boys & Girls Club agreed that, after summer programming concludes, the center will close on August 27 and reopen in November. In addition to ensuring the safety of the children who attend the center, the scheduled shut down was also found to be a cost effective way to expedite this project.
"Recent events in Milwaukee have proven how much we rely on institutions like Boys & Girls Clubs to serve as anchors in their communities," County Executive Chris Abele said. "The Mary Ryan Boys & Girls Club and Sherman Park itself have given our neighbors a safe space to express their frustrations, counsel those struggling to understand how our community got to this point, and offer solutions for how we move forward, together. It's clear how important the Mary Ryan Boys & Girls Club is to this community, so it is the right choice to continue with our planned investment to ensure the Club's future sustainability."
Boys & Girls Clubs is utilizing the short-term shut-down period to invest in its own capital improvement projects at the Mary Ryan Club that will make enhancements to program spaces. Included in the renovation plans is a new teen center equipped with computers, game systems and a music studio.
"In partnership with Milwaukee County, we are making a long-term investment in the Sherman Park neighborhood through renovation and remodeling projects at the Mary Ryan Club," said Vincent Lyles, President & CEO of Boys & Girls Clubs of Greater Milwaukee. "During this brief shut-down period, we have made arrangements for Mary Ryan Club members to attend nearby Clubs. We will eagerly welcome them back home to new and exciting spaces that will hopefully entice more local children and teens to join us in the safety and positive atmosphere of the Club."
The County and the Boys & Girls Clubs have coordinated this effort. The Club has prepared its membership for this closing and worked with families to find alternate programming locations for children impacted by the closure. During the closure, the Mary Ryan Club will be providing transportation for its members to attend other area Clubs, including:
Fitzsimonds Boys & Girls Club located at 3400 W. North Ave. in Milwaukee
Washington High School Boys & Girls Club located at 2525 N. Sherman Blvd. in Milwaukee
Background:
Those who operate and use the Mary Ryan Boys & Girls Club should notice a difference in their environment with a new HVAC system. During the past few years, the existing HVAC system was experiencing frequent breakdowns during both the heating and cooling seasons and existing problems with humidity in the basement and other areas. Ultimately the new system will extend the serviceable life of the facility.
The new HVAC system will:
Improve reliability and control response of the entire Heating, Ventilating and Air Conditioning system
Improve air quality (new temperature and humidity controls)
Improve air distribution (new and renovated duct work)
Improve safety of the facility with return air ducting along with smoke detectors in supply & return main ducts
Potentially lower utility bills (new energy efficient equipment) although energy use reductions may be limited due to added energy required to control humidity.