Community leaders deliver petition seeking to bar local law enforcement collaboration with ICE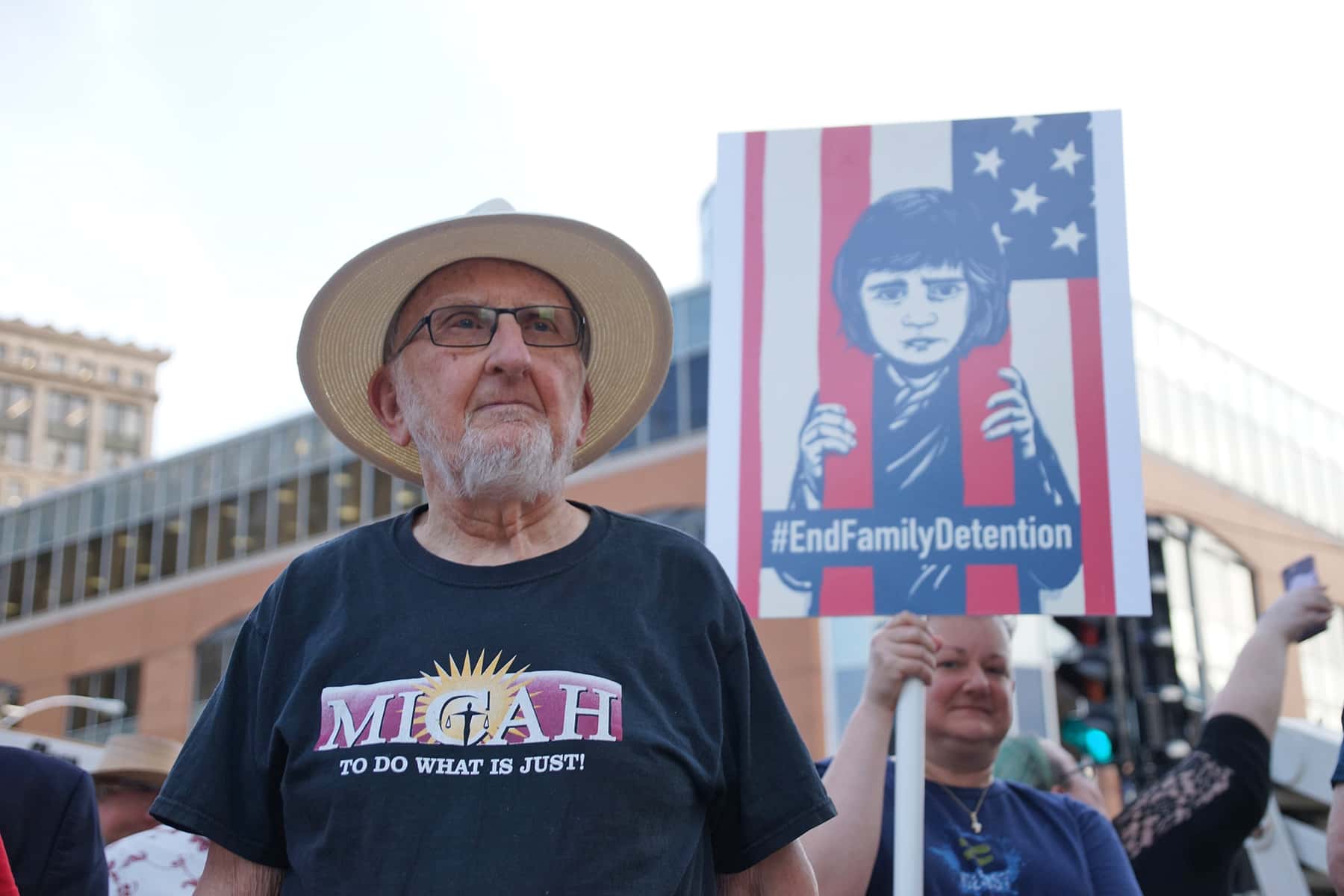 Dozens of Milwaukee community members gathered on September 5 for a press conference at City Hall, before giving public testimony and delivering over sixteen-thousand petitions to the Fire and Police Commission during their general meeting.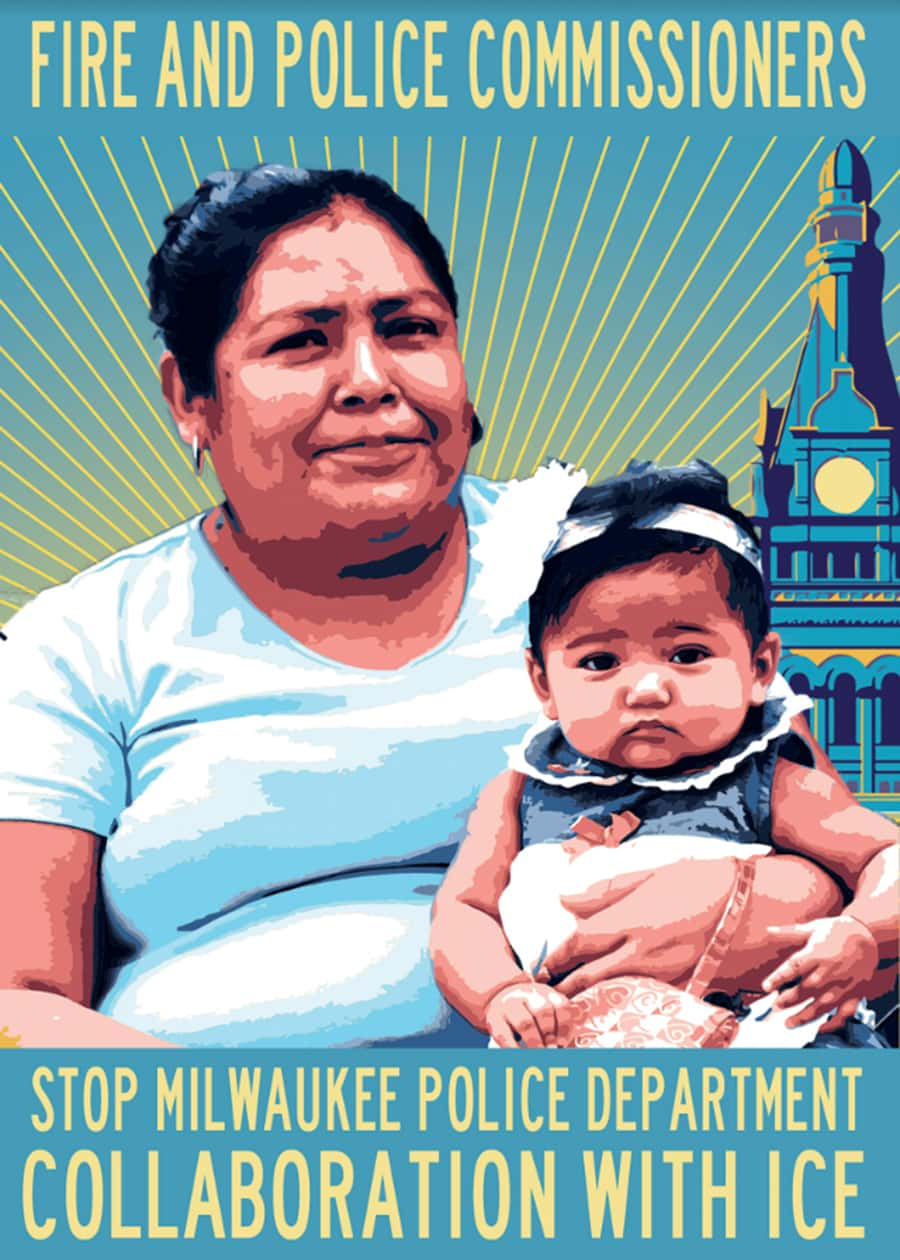 Community members expressed their desire to see the commission adopt a policy of non-collaboration between the Milwaukee Police Department (MPD) and Immigration and Customs Enforcement (ICE). Public speakers included a diverse range of faith and civic leaders, each highlighting their shared solidarity and concerns with the current policy language on local immigration enforcement.
"Community members need to have trust that local law enforcement is responsive to local needs and concerns," said Markasa Tucker, Director of the African American Roundtable. "Right now, communities of color need reassurance that law enforcement policies are created with clarity and specific language that protects from racial profiling."
The commission's general meeting took place three weeks before the policy committee considers changes to the Standard Operating Procedure on Immigration (SOP 130). Voces de la Frontera and allied organizations have proposed changes to the existing Milwaukee SOP 130, that provide clear and non-discretionary language that forbids collaboration between local law enforcement and ICE.
"Jews know too well what happens when atrocities are met with silence, and even worse, complicity. The Milwaukee Police Department must not be complicit. They must create much stronger safeguards against collaboration with ICE," said Sandy Pasch, a member of the Jewish community and the Never Again is Now movement.
The safeguards urged by Voces de la Frontera and other allies include changes that would ensure no information, resources, or people are transferred to ICE unless there is a judicial warrant. The changes would also guarantee that ICE does not use local law enforcement to conduct raids. The current MPD policy is too discretionary and lacks proper protections for due process.
"The Milwaukee Police Department must clearly state that they will not use their resources for enforcing or carrying out any level of federal immigration policy," said civil rights activist Joseph Ellwanger from MICAH, an interfaith congregation-based organization.
Javier Escorcia, an immigrant leader from Voces de la Frontera, spoke of the discrimination felt in local immigrant communities with increased threats under the Trump Administration.
"Right now children are being separated from their families," said Escorcia. "We have the responsibility to speak up and stand against injustice, because all children deserve to go to school and know that their parents will be home when they get back."
Voces de la Frontera and allies wanted to send a message to the Fire and Police Commission, emphasizing that preventing collaboration between the MPD and ICE would help decrease racial profiling, improve public safety, keep families together, and ease levels of fear created in Milwaukee's Latino community. Passing that kind of a policy would affirm that Milwaukee is a welcoming community and values the contributions immigrants make to the city and state.
"What would threaten the safety of our communities is if MPD collaborates with ICE, because we know that as a community with refugee and immigrant status that we are the most vulnerable to deportation that lead to the separation of families and the uprooting of communities," said Paul Vang from the Hmong American Women's Association.
The Fire and Police Commission will convene again on September 26 at City Hall and will hold the first vote on proposed changes to SOP 130. Voces de la Frontera has invited the public to attend and to lend their voices of support.