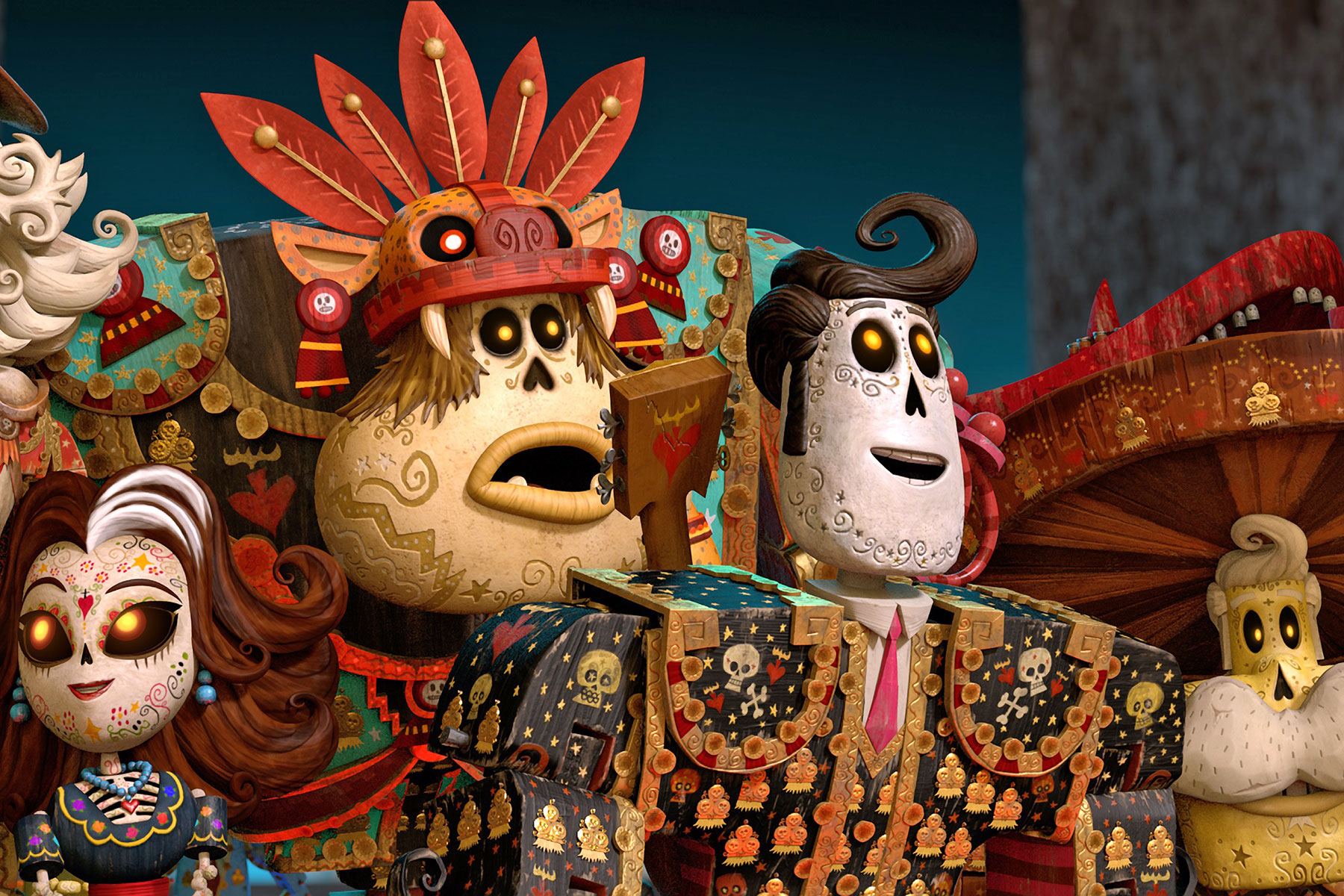 Marcus Theatres announced it will celebrate National Hispanic Heritage Month, September 15 to October 15, by showing a variety of Hispanic-directed and Hispanic-focused films at select locations.
The special series will feature seven movies including blockbusters, classics and family films that recognize the histories, cultures and contributions of the Hispanic community in the U.S. and beyond.
"Marcus Theatres is proud to observe National Hispanic Heritage Month by showcasing the many contributions of Latinos in the entertainment industry," said Rolando Rodriguez, chairman, president and CEO of Marcus Theatres. "We hope this special series will not only educate multiple generations of Hispanics about their ancestry, but also the greater community about the role this growing and influential ethnic group plays in our society. From empowering classics like 'Selena' to historical commentaries like 'Tales of Mexico,' we've assembled a fantastic lineup that offers something for everyone."
Hispanic Heritage Month Film Lineup
The following Spanish-language and Hispanic-interest films will be playing at select Marcus Theatres during National Hispanic Heritage Month. Two bonus titles will also be shown at the end of October. Each film will be in the theatre specified for approximately one week following the release date.
First-run Films:
September 15: "Carpineteros" (Not rated; South Shore Cinema) — Julian finds love and a reason for living in the last place imaginable: the Dominican Republic's Najayo Prison. His romance with a fellow prisoner must develop through sign language and without the knowledge of guards.
September 22: "Kingsman: The Golden Circle" (Rated R; Gurnee, Elgin, Addison and South Shore Cinemas) — See one of this fall's most highly-anticipated movies with Spanish dubbing and English subtitles. When the Kingsman's headquarters are destroyed and the world is held hostage, the group embarks on a new journey that leads to the discovery of an allied spy organization in the U.S.
$5 Films:
September 29: "Instructions Not Included" (PG-13; South Shore) — A man who has made a new life for himself and the daughter left on his doorstep six years ago finds his family threatened when the birth mother resurfaces.
September 29: "How to Be a Latin Lover" (PG-13; South Shore) — Finding himself dumped after 25 years of marriage, a man who made a career of seducing rich older women, must move in with his estranged sister, where he begins to learn the value of family.
October 6:"Selena" (PG; South Shore) — The true story of Selena Quintanilla-Perez, a Texas-born Tejano singer who rose from cult status to performing in the largest venues in the world.
October 13: "Tales of Mexico" (Not rated; South Shore) — Eight different stories that take place in the same room and in a different period of modern Mexican history.
October 20: "Frida" (R; South Shore) — A biography of artist Frida Kahlo, who channeled the pain of a crippling injury and her tempestuous marriage into her work.
$3 Kids Dream Series Featured Film:
October 27: "The Book of Life" (PG; 42 locations in Illinois, Iowa, Minnesota, Missouri, Nebraska, North Dakota, Ohio and Wisconsin) — A young man is torn between fulfilling the expectations of his family and following his heart. From there, he embarks on an adventure that spans three fantastic worlds where he must face his greatest fears.
Recognizing and appreciating the Hispanic culture doesn't stop at the end of October. Marcus Theatres is also excited to announce the second annual Marcus CineLatino Milwaukee Film Festival. The event will take place April 11 to 15, 2018 at Marcus South Shore Cinema in Oak Creek. The 2018 festival will extend to five days with a continued focus on Hispanic film, culture and community.
During the inaugural 2017 event, half of all net proceeds from CineLatino Milwaukee were donated to Hispanic health and education efforts. As a result, $20,000 was distributed to Aurora Health Care and its Cancer Care Spanish Speaking Clinic, University of Wisconsin-Milwaukee, Marquette University and the Wisconsin Hispanic Scholarship Foundation.
"Adding another day to the festival provides us with an even greater platform to exhibit amazing films while giving back to the community," said Rodriguez.