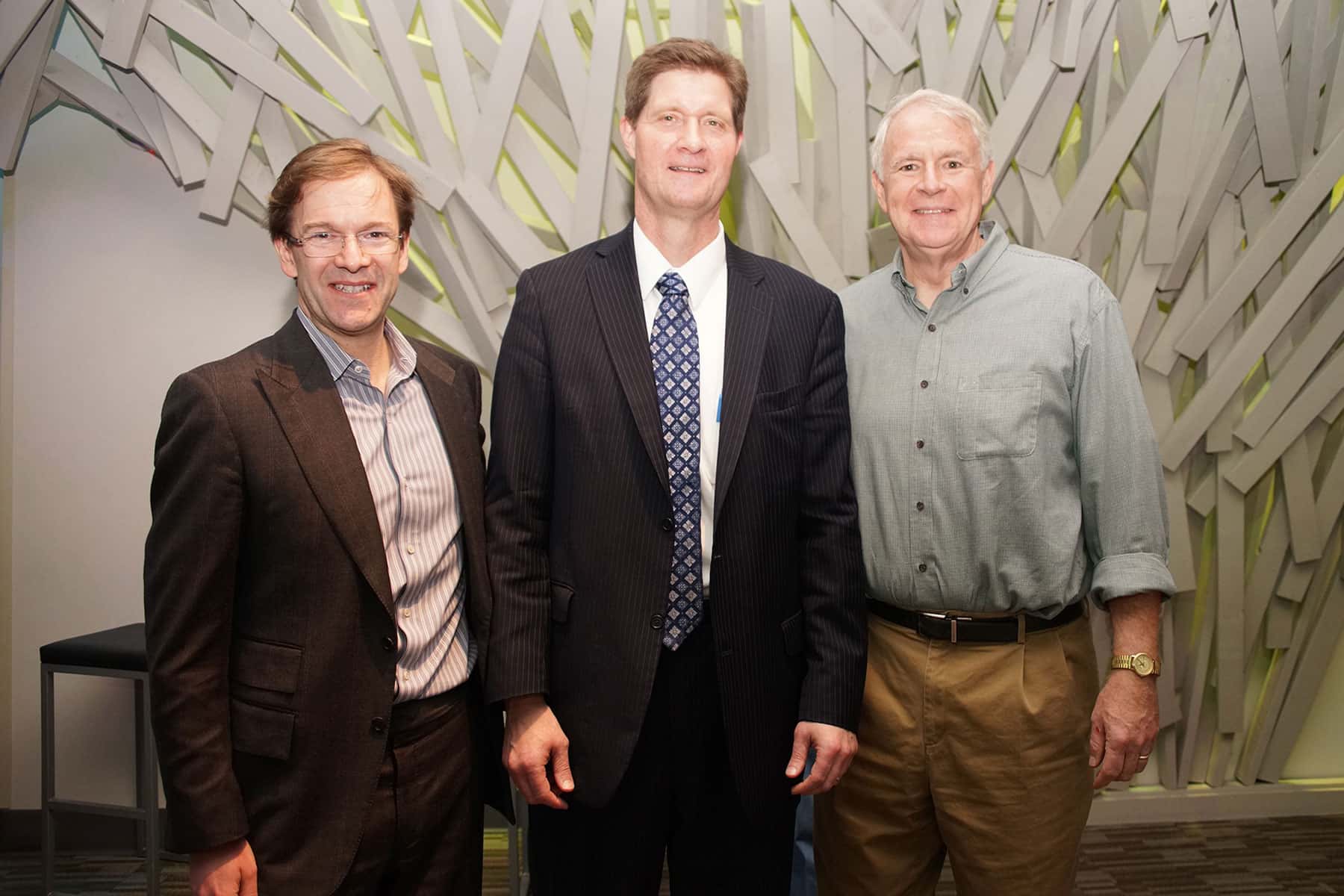 The District Attorney's office under Chisholm's leadership has been instrumental in establishing many initiatives that not only take violent offenders off the streets, but also reduce crime.
Milwaukee County District Attorney John Chisholm announced today that he will seek re-election to a fourth term in office.
Chisholm is a tough prosecutor and a national leader on criminal justice reform. His efforts in Milwaukee County have garnered national attention, and the innovative work of his office has served as a model for other district attorneys' offices all over the country.
"My pledge has been to do everything in my power to keep Milwaukee safe, and to reform the way our criminal justice system responds to the deep challenges in our community," said Chisholm. "I have kept that promise by getting violent offenders off the streets, while also building a nationally recognized Community Prosecution program that works with citizens in neighborhoods to solve problems."
"Public safety is of the utmost importance to John, and he is always responsive to concerns from my constituents," said State Rep. JoCasta Zamarripa (D-Milwaukee). "I am proud to endorse Milwaukee County District Attorney John Chisholm for reelection."
The District Attorney's office under Chisholm's leadership has been instrumental in establishing many initiatives that not only take violent offenders off the streets, but also reduce crime, including Milwaukee's first drug treatment court; the Maurice V. Pulley, Jr Witness Protection Unit; the Child Protection Advocacy Unit; and the new Sojourner Family Peace Center.
"In ten years, John Chisholm has led a steady transformation within our criminal justice system," said State Rep. Evan Goyke (D-Milwaukee). "District Attorney Chisholm has created specialized teams within his office, and he's done so without utilizing more tax dollars. This has allowed Milwaukee to establish Treatment, Alternative, and Diversion programs, teams to prosecute Domestic Violence and sexually-motivated crimes, and to place prosecutors in communities throughout Milwaukee to better address neighborhood challenges. Despite these important improvements, there is still work to do, and John Chisholm will continue to fight to make Milwaukee's criminal justice system more fair and effective for everyone. That is why I am endorsing him for another term."
John Chisholm was first elected Milwaukee County District Attorney in 2006. He previously served as a Milwaukee County assistant district attorney for 12 years, supervising the firearms enforcement unit for most of that tenure. Under Chisholm, the office has a 95% conviction rate in homicide cases, but also has seen reduced incarceration rates and arrests for nonviolent drug offenses, saving taxpayer money by using diversion and alternative programs that reduce crime and recidivism.
The District Attorney's office has also worked very closely with community agencies, like the Human Trafficking Task Force, to address Milwaukee's growing problem with the exploitation of vulnerable citizens.
"District Attorney Chisholm is committed to ending the exploitation of vulnerable women and children through human trafficking," said longtime community and labor activist Martha Love. "John has added prosecutors to his sensitive crimes team and has successfully prosecuted some of the worst offenders in the city. He understands that exploited women should not be treated like criminals, but instead as victims that deserve help and intervention. Our community needs a District Attorney who is willing and able to address issues like human trafficking, I strongly support John Chisholm for another term."
Although running as a Democrat, Chisholm has worked tirelessly across all dividing lines of party, geography, and race. He has built a strong and close relationship with local law enforcement throughout the county to protect our community.
"District Attorney John Chisholm was instrumental in getting our Oak Creek police officers back on active duty after the shooting at the Sikh Temple," said Steve Scaffidi, Mayor of the City of Oak Creek. "His office worked diligently in their investigation and as a result, DA Chisholm made sure the residents of Oak Creek and Milwaukee County were safe and secure. I endorse John for four more years of great partnership."
"Milwaukee County faces both unprecedented challenges and great opportunities for growth," continued Chisholm. "I have worked to keep this community safe while aggressively reforming our criminal justice system, but the job is not done. We need to continue our groundbreaking work, making a real difference in every community across Milwaukee County. That's why I am running for reelection as Milwaukee County District Attorney."
John Chisholm has been an active member of the community and has served on numerous local and national boards, including serving as past chairman of the Safe & Sound board, and on the High Intensity Drug Trafficking Area board, the Community Justice Council, the Homicide Review Commission, and the Association of Prosecuting Attorneys. Chisholm also serves on the boards for Milwaukee Succeeds, Milwaukee County Law Enforcement Executives Association (MCLEEA), the Milwaukee Immunization Task Force, and as an honorary board member at Local Initiatives Support Corporation (LISC) Milwaukee. He was a member of Governor Jim Doyle's Racial Disparity Oversight Commission and serves as a member of the Harvard Executive Session on Community Corrections.
Chisholm was born in Milwaukee and graduated from Marquette University High School, Marquette University, and the University of Wisconsin Law School. He also served as an officer in the United States Army, making him one of just a handful of veterans serving in public office today in Milwaukee. Chisholm lives in Milwaukee's historic Bayview Neighborhood with his wife Colleen, a public school teacher, and his teenage son, Ted.