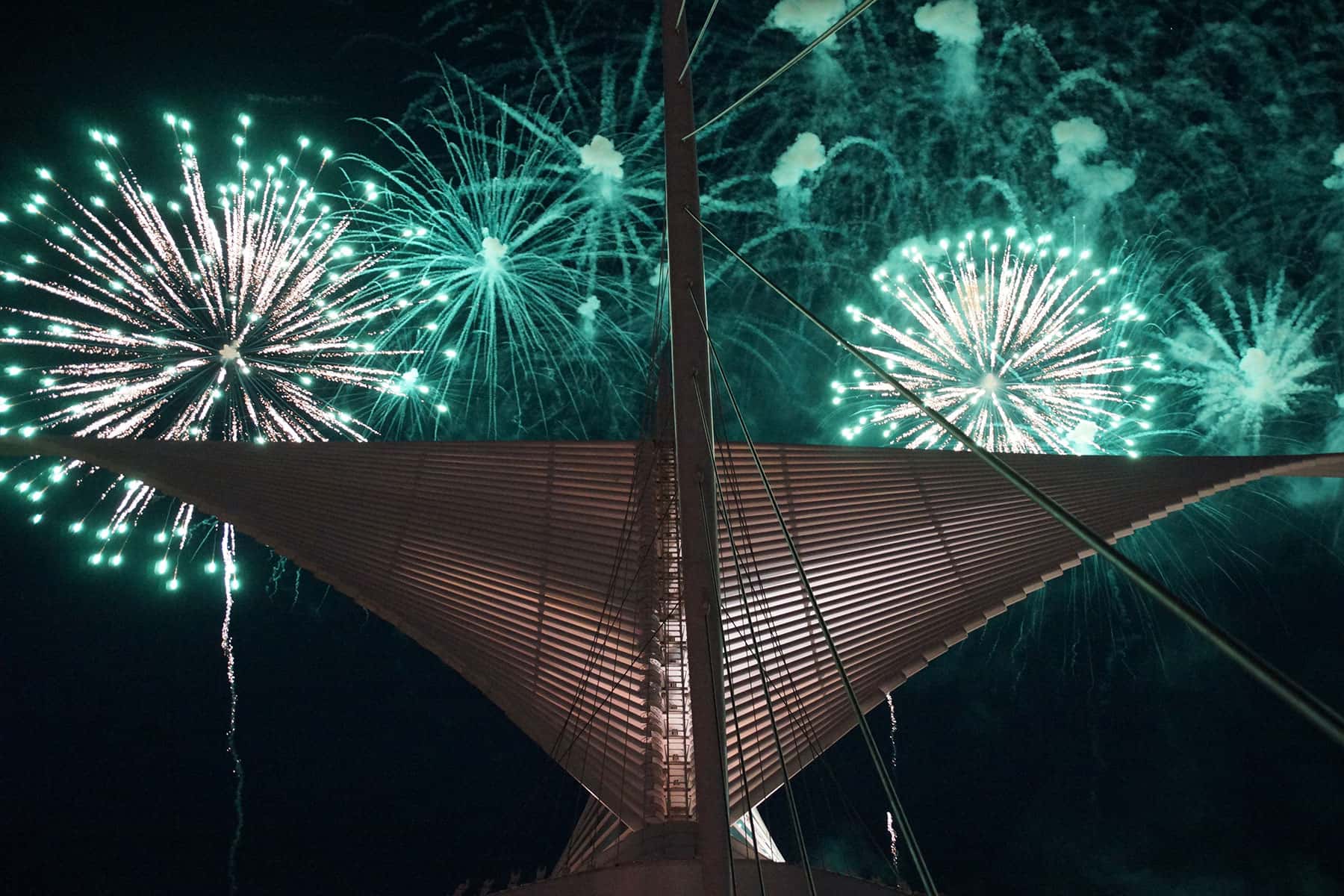 The annual Milwaukee summer tradition of fireworks on July 3 will return in 2019, thanks to a new partnership announced by Milwaukee County Chief Executive Chris Abele and Milwaukee Brewers MVP Christian Yelich.
The 2019 July 3 fireworks show will also be supported by American Family Insurance, the Milwaukee Brewers Foundation, and T&M Partners. Details of a new coalition, comprised of area businesses, was announced at Miller Park on April 6.
"The Brewers and Christian Yelich have had a hot start to the season and this partnership is definitely another home run for Milwaukee. I'm thankful for the partners who came together to help make this happen and we can all look forward to another amazing fireworks display at the lakefront this summer," said Chris Abele, Milwaukee County Chief Executive.
The July 3 fireworks show has been a Milwaukee custom for over 40 years, but the future for the event was uncertain after US Bank announced in early 2018 that they would no longer organize the display.
"Hundreds of thousands of people flock to Veterans Park each year to watch the display, and it's become a tradition for many families in the area," said Guy Smith, Executive Director of Milwaukee County Parks. "When we heard in 2018 that US Bank was no longer going to organize the event, we decided to spearhead the search for new supporters, so we're really excited that this summer we are able to partner with not just one, but several fantastic Milwaukee businesses, who have come together to continue this great Milwaukee tradition."
The new partnership ensures the display will return for 2019, long term plans for event are still under discussion. Full details of the display and the viewing event in Veterans Park will be present on countyparks.com later in the spring.