Developer envisions 50-story tower at 815 East Clybourn as promotion to sell Lakefront property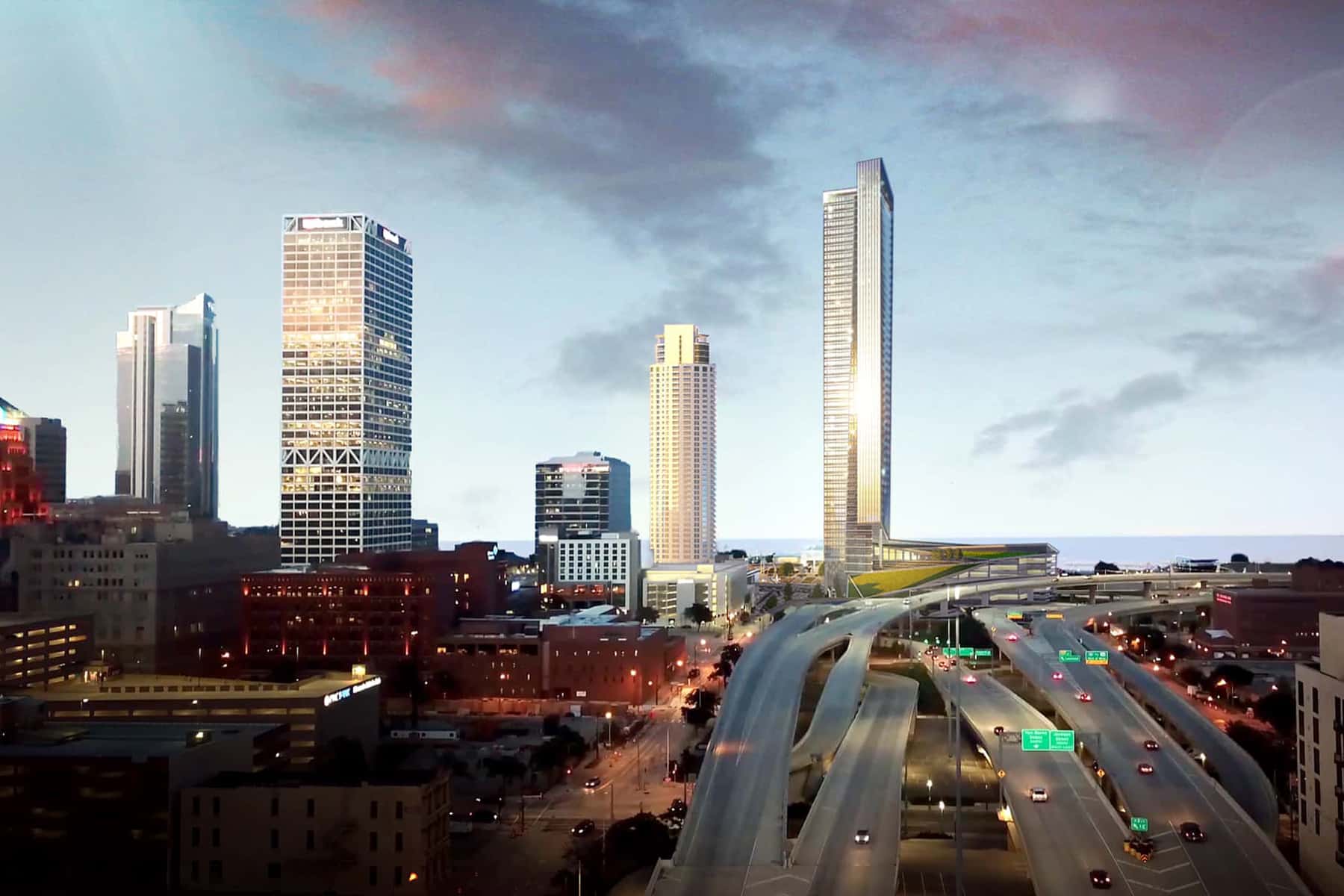 Milwaukee architecture firm Rinka recently revealed a design in collaboration with Colliers International on a proposal for the city's tallest skyscraper.
The 50-story tower would comprise up to 32,000 square-feet of office space per floor, an elevated greenspace with a scenic view, and 5,000 parking spaces. The Wisconsin Department of Transportation currently owns the land for the proposed site, with a sale price of just under $14 million.
Located at 815 E. Clybourn Street, the 2.66 acre plot of land was formed from the reconstruction of Interstate 794 Lake Interchange during the Lakefront Gateway project. The initiative was designed to improve the public spaces around the downtown lakefront and the Historic Third Ward.
"What you could develop on this site could become a centerpiece of the city. We think this is certainly going to generate some buzz and put the site on the national map." – Matt Rinka
The proposal by Colliers is not an actual development plan, but a promotional idea to market the location. Along with renderings and a website to promote the idea, a two-minute flyby video shows what the area would look like after a 815 East Clybourn tower was built.
Formally known as Rinka Chung Architecture, the firm is known for the design of other towers, such as the Moderne and the as yet completed Couture.
© Photo and Video
Rinka and Colliers International