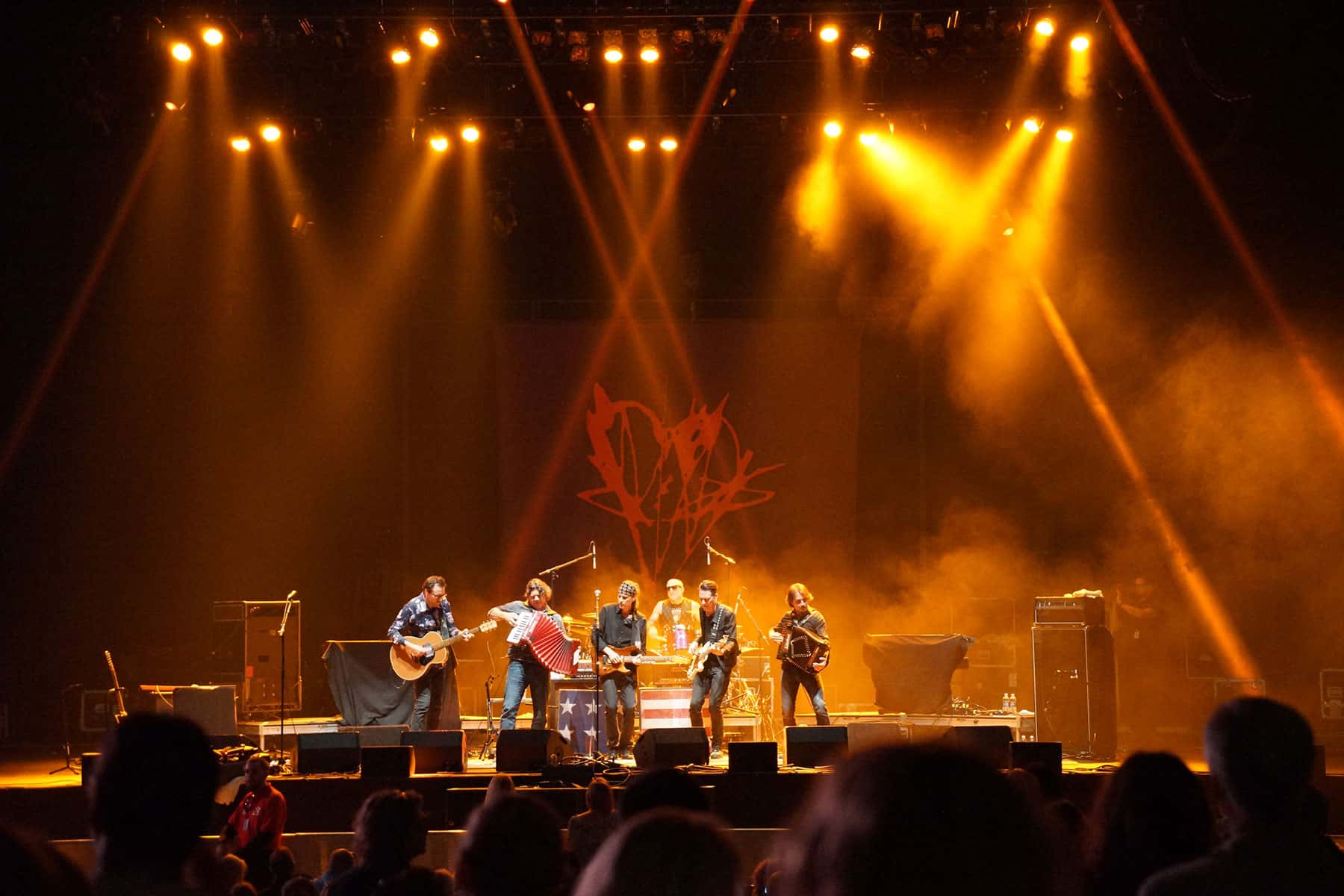 The hometown band will kick off Festa Italiana's 40th anniversary event on July 21 at Henry W. Maier Festival Park on Milwaukee's lakefront.
The BoDeans will headline this year's Festa Italiana at 9:00 p.m., and will be joined by NBC's "The Voice" 2012 finalist Nicholas David. Formed in Waukesha, Wisconsin, the band is known as one of the best live acts in the business as the band continues to tour year-round and deliver amazing, high energy performances.
As a small contingent of bands that inspired a new radio format known as Adult Alternative, Album Rock-Triple A, their reputation for delivering a dynamic live show garnered support slots with U2/Joshua Tree Tour, Bob Dylan, Paul Simon, Tom Petty, George Thorogood, The Pretenders, David Bowie, and appearances at Farm Aid, Summerfest, and ACL, among others.
Chart topping songs like "Fadeaway," "Only Love," and "Dreams," won them Rolling Stone's readers' poll for Best New American Band in 1987. The band has released several albums which embody multiple songs played heavily on the radio, in TV shows, and movies, and defined a sound that a generation embraced-songs like "Good Things," "You Don't Get Much," "Idaho," "If It Makes You," "Closer to Free," "Stay," "American," and, "All the World."
BoDeans now reside in a small group of bands that have managed to survive the ups and downs of the industry, remaining true to their sound and their style, for nearly 30 years. The Rock and Roll Hall of Fame Museum has them permanently displayed as part of their Midwest Artists exhibit.
"Milwaukeeans saw BoDeans grow into one of the most popular bands of the nineties and the band continues to show their affection for the area with their new music video titled, 'My Hometown.' BoDeans are sure to kick off Festa Italiana's 40th anniversary with a bang and we are excited to have them perform opening night. We also expect Nichloas David to put on a spectacular show for festivalgoers," said Dean Cannestra, Italian Community Center president and chairman of Festa Italiana.
The 40th annual Festa Italiana will take place from Friday, July 21, to Sunday, July 23. Festa Italiana is the largest Italian event of its kind in America today. The Festival began for the purpose of reuniting an Italian community torn apart by urban renewal projects, and was the first ethnic festival in Milwaukee on the Summerfest grounds.