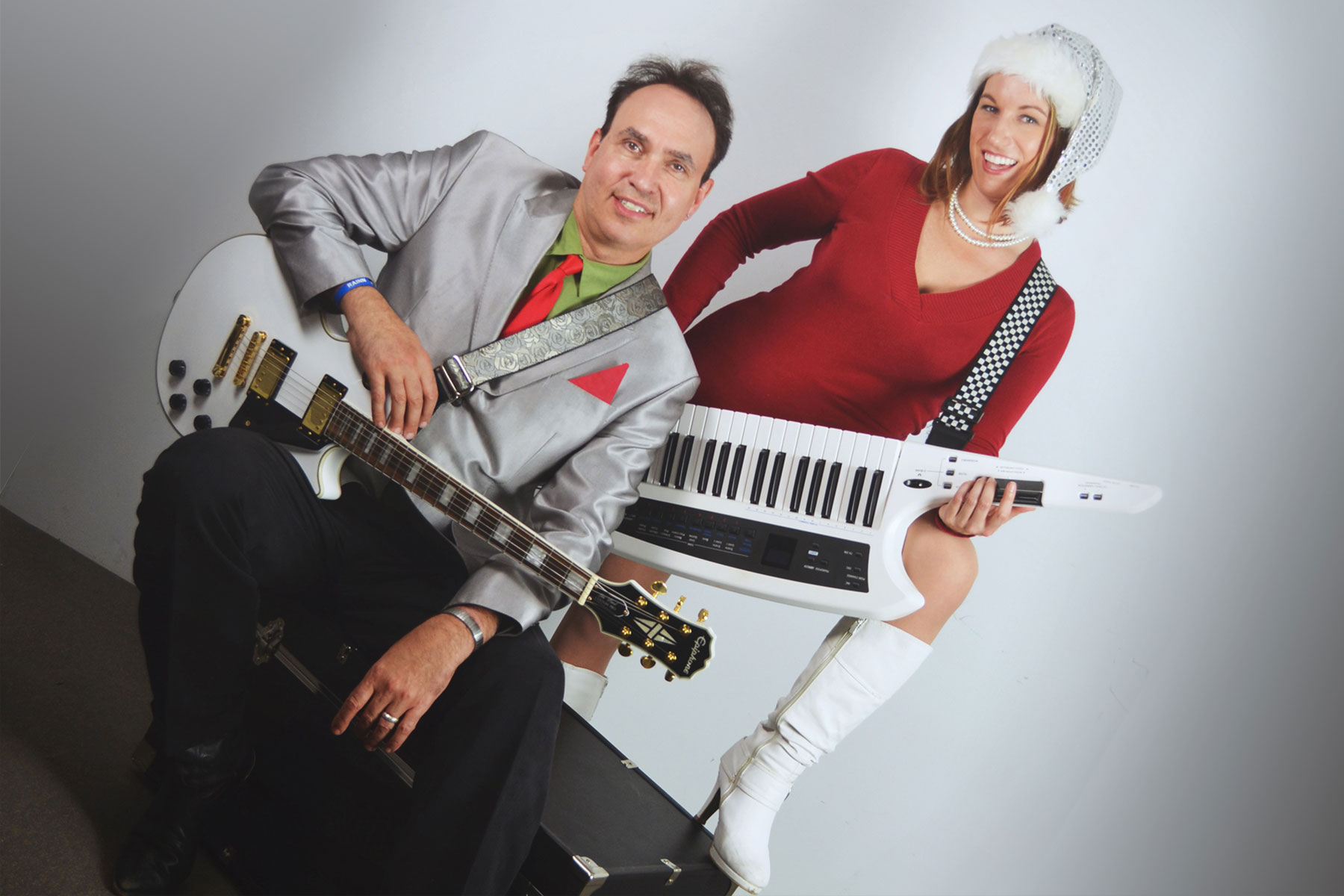 A 90-minute, alternative holiday program of music, theater, and literature about "struggle through hardship into hope" to perform on December 20.
Critically acclaimed Milwaukee-born author and performer Paul McComas, along with Chicago singer and songwriter Maya Kuper, will present Heralds of Hope in Story & Song at Linneman's Riverwest Inn, 1001 E. Locust Street.
The show's $6-per-person admission donation will benefit Milwaukee's vital community-building agency Safe & Sound, Inc.
"We're thrilled Paul and Maya have chosen Safe & Sound as this event's beneficiary," said executive director Katie Sanders. "Heralds of Hope demonstrates how song and spoken word can inspire hope and unity. It is fitting that the performance will benefit the work Safe & Sound does to unite Milwaukee neighborhoods."
The show will include songs by Leonard Cohen, Shawn Colvin, Amy Grant, George Harrison, Yusuf Islam (Cat Stevens), and Aimee Mann, plus two by Kuper & McComas, writings by Maya Angelou, Emily Dickinson, Joseph Iron Eye Dudley, Tony Earley, and Adalbert Stifter, and sacred and historical readings from Judaism, Christianity, Islam, Hinduism, Buddhism, Kwanzaa, and Lakota Sioux tradition.
"Everyone has faced a tough holiday season, marred by the loss of a loved one, a failed relationship, an illness or injury, anxiety, depression. It's a long list. And the merriment of those around you makes the burden that much harder to bear," noted McComas. "Yet, hope is nearby, even if hard to find. The pieces we've selected hold out promise for humanity, in large ways or small."
The Evanston, IL-based McComas, author of six books and an award-winning teacher of film, writing, and literature, serves on the National Leadership Council of the Rape, Abuse & Incest National Network (RAINN), as well as on its Speakers Bureau. To raise awareness and funds for RAINN, McComas is currently collaborating with Kuper on a stage musical adaptation of Unplugged, his 2002 novel.
"It's striking how the idea of 'hope' is relevant across cultures and religions," added Kuper. "We cover them all in this show, you'll hear familiar songs and stories, and you'll be exposed to something new to you, too. We're thrilled to be throwing a holiday party at Linneman's, a great venue for both music and spoken word."
Featuring their co-written songs, the alt-rock musical Unplugged: A Survivor's Story in Scenes & Songs traces troubled 27-year-old rock star Dayna Clay's bumpy journey out of depression, through the South Dakota Badlands, and into discovery, hope and love.
About Safe & Sound
Safe & Sound unites residents, youth, law enforcement and community resources to build safe and empowered neighborhoods. Targeting neighborhoods with high levels of crime and poverty, Safe & Sound works to improve safety through 1) cultivating partnerships with law enforcement, 2) organizing residents and 3) nurturing positive youth development.