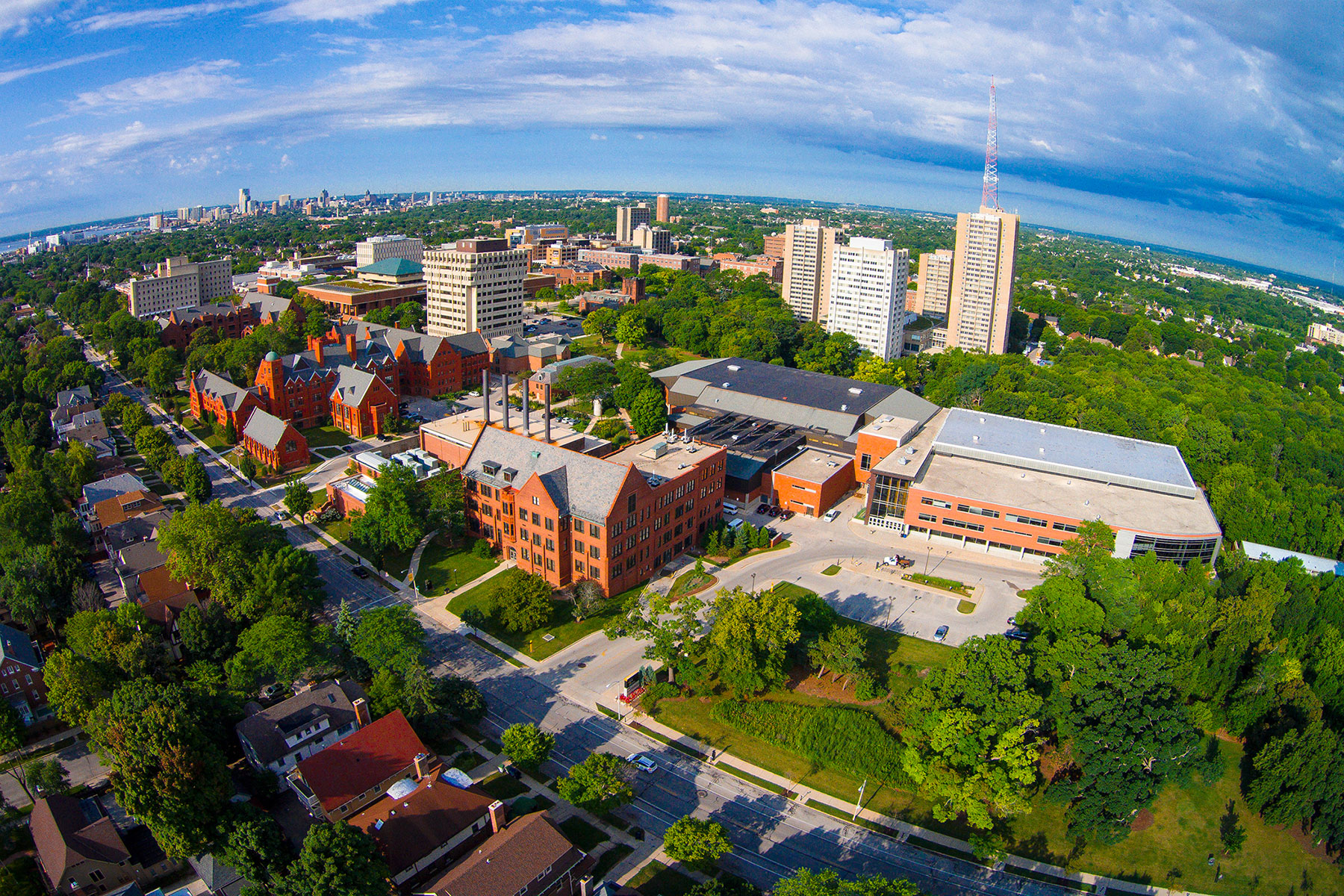 A team of investigators led by UWM epidemiologist Amy Kalkbrenner has landed a $2.3 million grant from the National Institute of Environmental Health Sciences (NIEHS) to explore what role air pollution has in causing children to develop autism.
Scientists know that children's exposure to chemicals in the environment influences whether they will develop these disorders, and several recent studies have implicated air pollution from vehicles. But questions remain about the biology behind how air pollutants can harm the developing brain, and whether some children may be more resilient or susceptible to the impacts.
"By adding a wealth of information about genes inherited from parents, we'll be able to more fully explore the multiple factors involved," said Kalkbrenner, an assistant professor in the Joseph J. Zilber School of Public Health.
The researchers will examine genes important in detoxifying chemical exposures and helping protect children's nervous system as they grow. Autism affects children in different ways, and sometimes a child is also diagnosed with ADHD.
"What we call autism may actually be several disorders with different paths of causation," said Kalkbrenner.
For this reason, the researchers will investigate autism and ADHD separately and in combination during the five-year study. Understanding which causes are shared and which are unique across developmental disorders paints a more complete picture of how environmental chemicals may be involved.
"These results will bring us closer to finding interventions that can reduce the impact of developmental disorders on families," Kalkbrenner said.
Autism occurs in 1 to 2 percent of children, while the prevalence of ADHD is estimated at 5 percent.
Kalkbrenner's previous research found evidence that a child's greatest susceptibility to a chemical in vehicle emissions occurs in the third trimester of pregnancy when the brain's network is still forming.
Research partners on the project include Christine Ladd-Acosta at Johns Hopkins Bloomberg School of Public Health and Diana Schendel at Aarhus University in Denmark.
© Photo
University of Wisconsin-Milwaukee