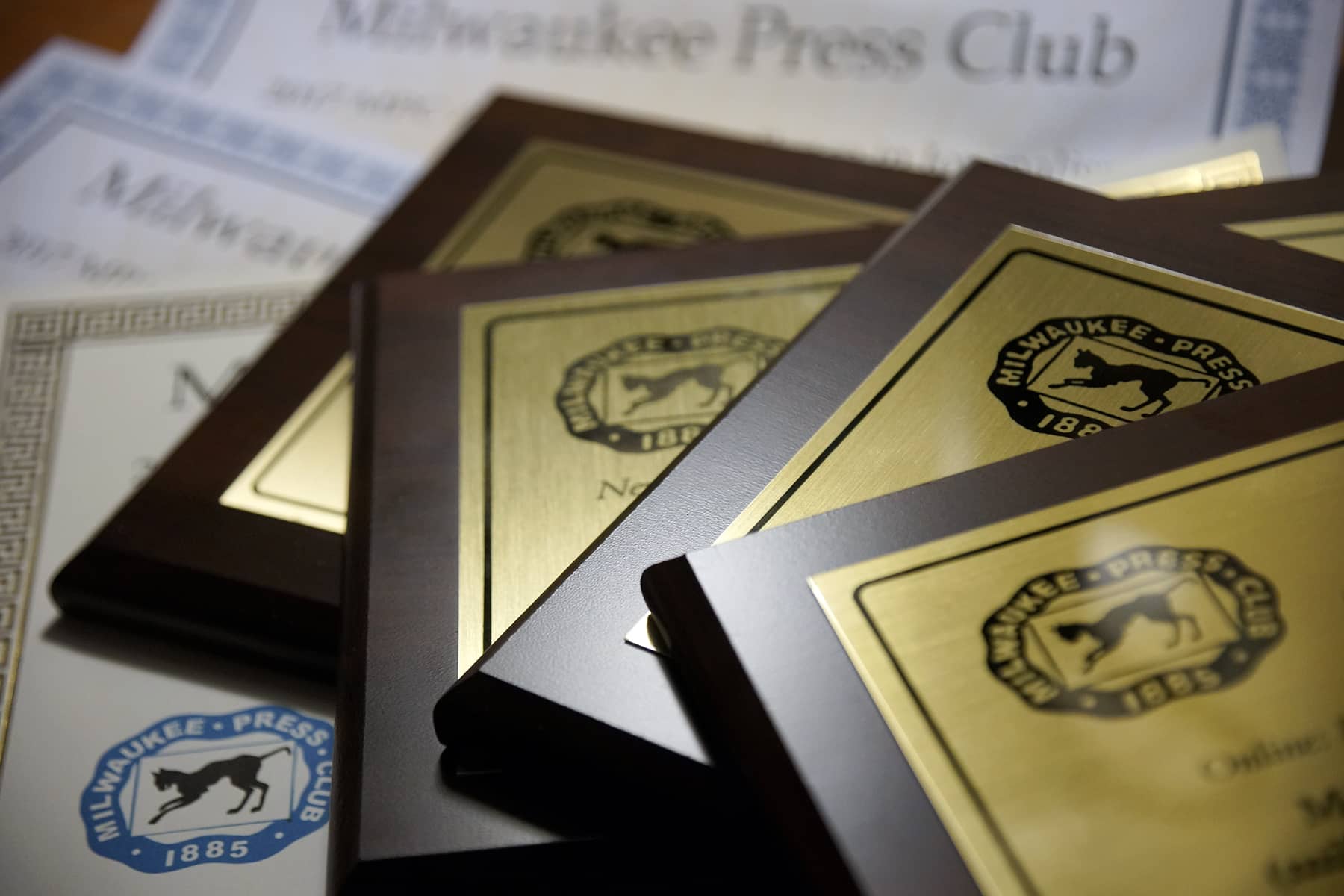 The Milwaukee Press Club announced the winners of its 92nd Annual Gridiron Awards for Excellence in Wisconsin Journalism, and Milwaukee Independent was selected as a finalist for 8 features.
The recognition brings a total of 48 journalism honors, in competition against all major media outlets across Wisconsin. Founded in 1885, the Milwaukee Press Club is the oldest continuously operating press club in North America.
As a Finalist, Milwaukee Independent has already won but the place (Gold, Silver, or Bronze) will not be announced until May at the Gridiron Awards Dinner. The 8 pending awards represent the direct work of 3 staff members, distributed over 8 categories this year, within the groups of Writing, Visual Journalism, and Online.
Under competition rules, news organizations could only enter work from last year in the Milwaukee Press Club's competition. The 2022 awards, therefore, reflect editorial features produced in 2021. The Finalists are:
01. WRITING: Best Column
Reggie Jackson
The intersection of racial identity and education in Milwaukee
02. VISUAL JOURNALISM: Best News Photograph
Lee Matz
Interfaith prayer vigil held for local community following Waukesha Christmas parade tragedy
03. VISUAL JOURNALISM: Best Sports Photograph
Lee Matz
Fans show their love for Milwaukee Bucks during massive parade celebrating team's championship win
04. ONLINE EXCLUSIVELY: Best Use of Multimedia
Lee Matz
The visually stunning "Beyond Van Gogh: An Immersive Experience" opens in Milwaukee
05.ONLINE EXCLUSIVELY: Best Website Design
Milwaukee Independent Staff
milwaukeeindependent.com: An Online Daily News Magazine's Advertising-Free Website Design
06. ONLINE EXCLUSIVELY: Best Local News or Feature Website
Milwaukee Independent Staff
An Online Daily News Magazine
07. ONLINE EXCLUSIVELY: Best Blog
John Pavlovitz
The political ideologies that people of faith use to weaponize their faith
08. ONLINE EXCLUSIVELY: Best Column
Reggie Jackson
Why systematic racism creates a continual struggle for justice in Milwaukee