White House Summit to spotlight Milwaukee for water innovation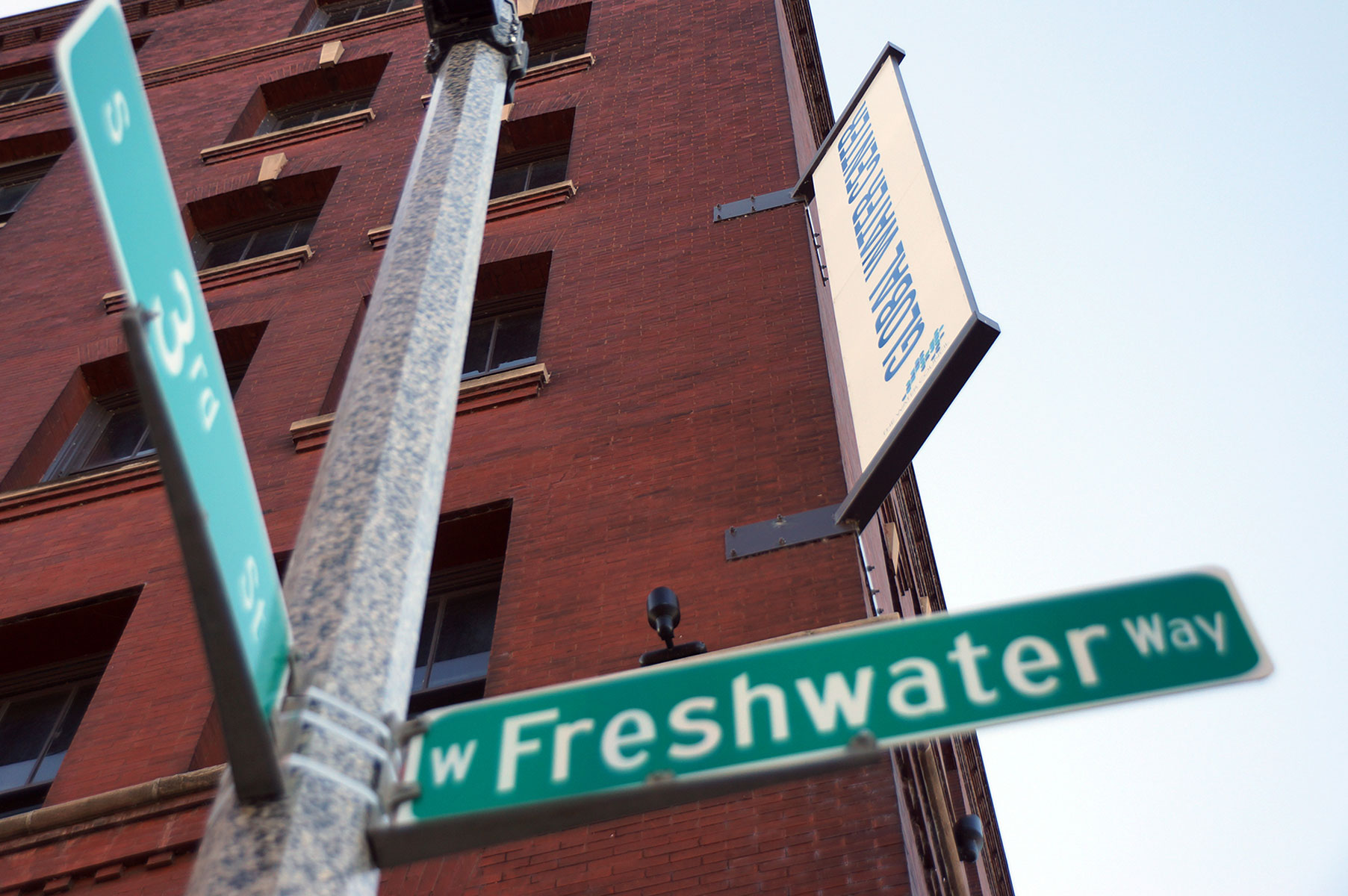 "Milwaukee is the Silicon Valley of water innovation right now." – Ali Zaidi
The Obama Administration will host the first-ever White House Water Summit during World Water Day to raise awareness of the national importance of water.
As part of the March 22 meeting, the City of Milwaukee will announce that the International Water Association will be establishing its first North American regional office in Milwaukee.
The city will also introduce a new partnership with the Water Council, the University of Wisconsin – Milwaukee, and Marquette University. The aim of this collaboration will be to build or attract water-focused entrepreneurs and small businesses to Milwaukee, train hundreds of students with water-focused education qualifications, and implement the AWS International Water Stewardship Standard for ten percent of businesses in the Milwaukee area.
Dean Amhaus, President and CEO of The Water Council, will be representing Milwaukee at the Summit.
"All kinds of good stuff going on in your city," said Dr. John Holdren, Assistant to the President for Science and Technology and Director of the White House Office of Science and Technology Policy, during the White House briefing. "Part of the purpose of this summit is sharing best practices, letting people understand and benefit from what others are doing in this domain, and it's great to have Milwaukee making such a big contribution to that."
The Summit will focus on the importance of creative solutions for the current water problems, as well as highlight the innovative strategies that will catalyze change for how the nation uses, conserves, protects, and thinks about water.
"We had Dean Amhaus and others from the region at our round table in December, and the work Dean is doing in particular is totally remarkable," said Ali Zaidi, Associate Director for Natural Resources, Energy and Science from the Office of Management and Budget. "The incubator model that Milwaukee has used to generate interest both from entrepreneurs and engineers in pioneering technology breakthroughs is tremendous and something we want to see replicated around the country. Milwaukee is the Silicon Valley of water innovation right now."
Senior Obama Administration officials will join with water experts, practitioners, and leaders from organizations and institutions across the country to discuss how groups can work together to build a sustainable water future so that Americans have access to the safe, clean, and affordable water they need, when and where they need it.
"Communities and regions across the United States are facing water challenges, impacting millions of lives and costing billions of dollars in damages," said Holdren. "Recent events, including record-breaking drought in the West, severe flooding in the Southeast, and the water-quality crisis in Flint, Michigan, have elevated a national dialogue on the state of our water resources and infrastructure. This dialogue is increasingly important as a growing population and changing climate continue to exacerbate water challenges."
"Water innovation has lagged over a period of decades," explained Zaidi. "Clean energy R&D gets fifty times more investment than water R&D. That just shows how little we are investing in something we all clearly value and need at the end of the day."
Zaidi also pointed out that the nation wastes 7 billion gallons of cleaned and treated water every single day. It is a shocking total considering the how water resources are essential to the functioning of every aspect and sector of American society, including agricultural and energy production, industry and economic growth, human and environmental health, and national security.
The Summit builds on the December 15, 2015 White House Roundtable on Water Innovation, and will bring together representatives from Federal, State, regional, local and tribal levels, and from other stakeholder groups, to discuss and advance progress in this important area.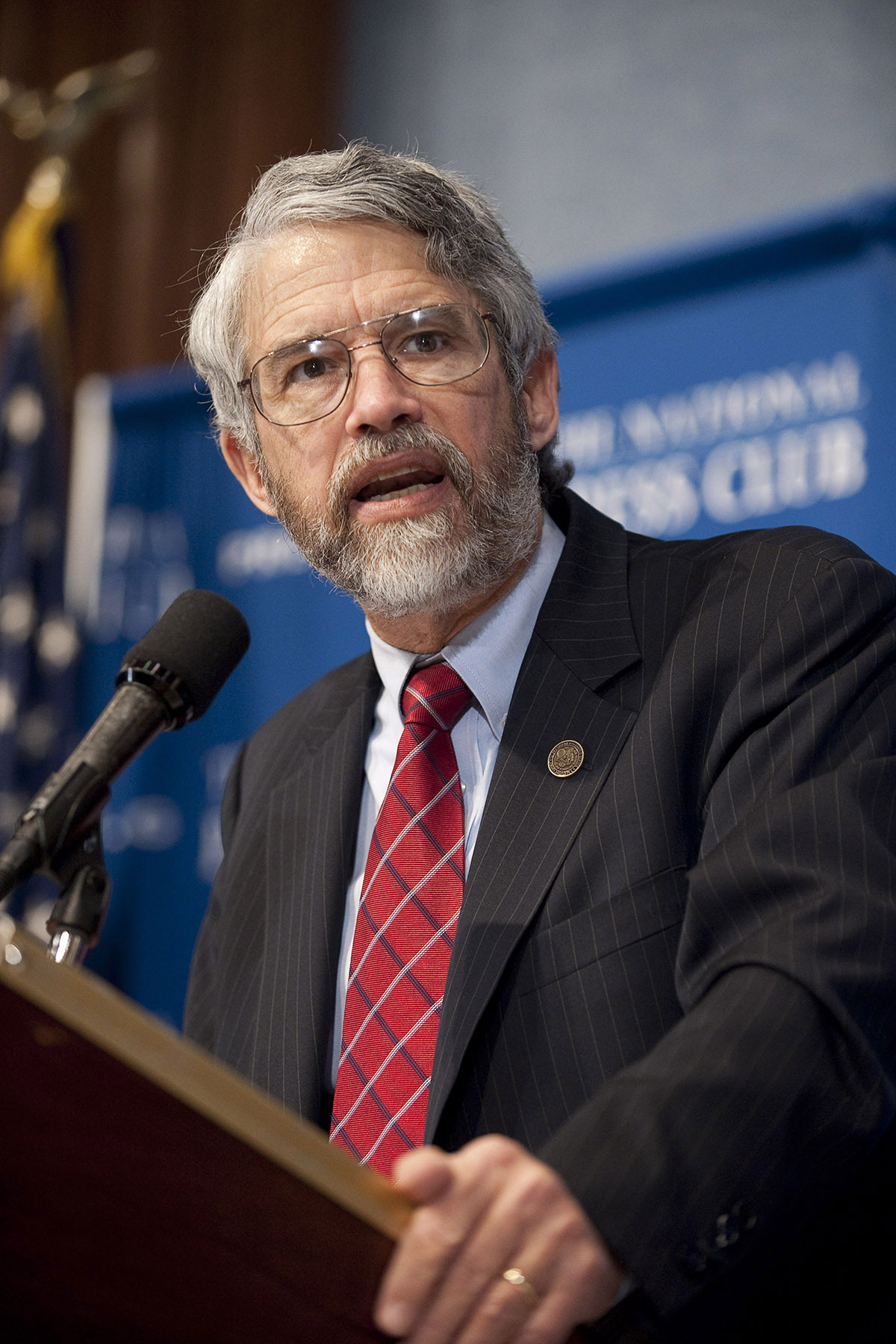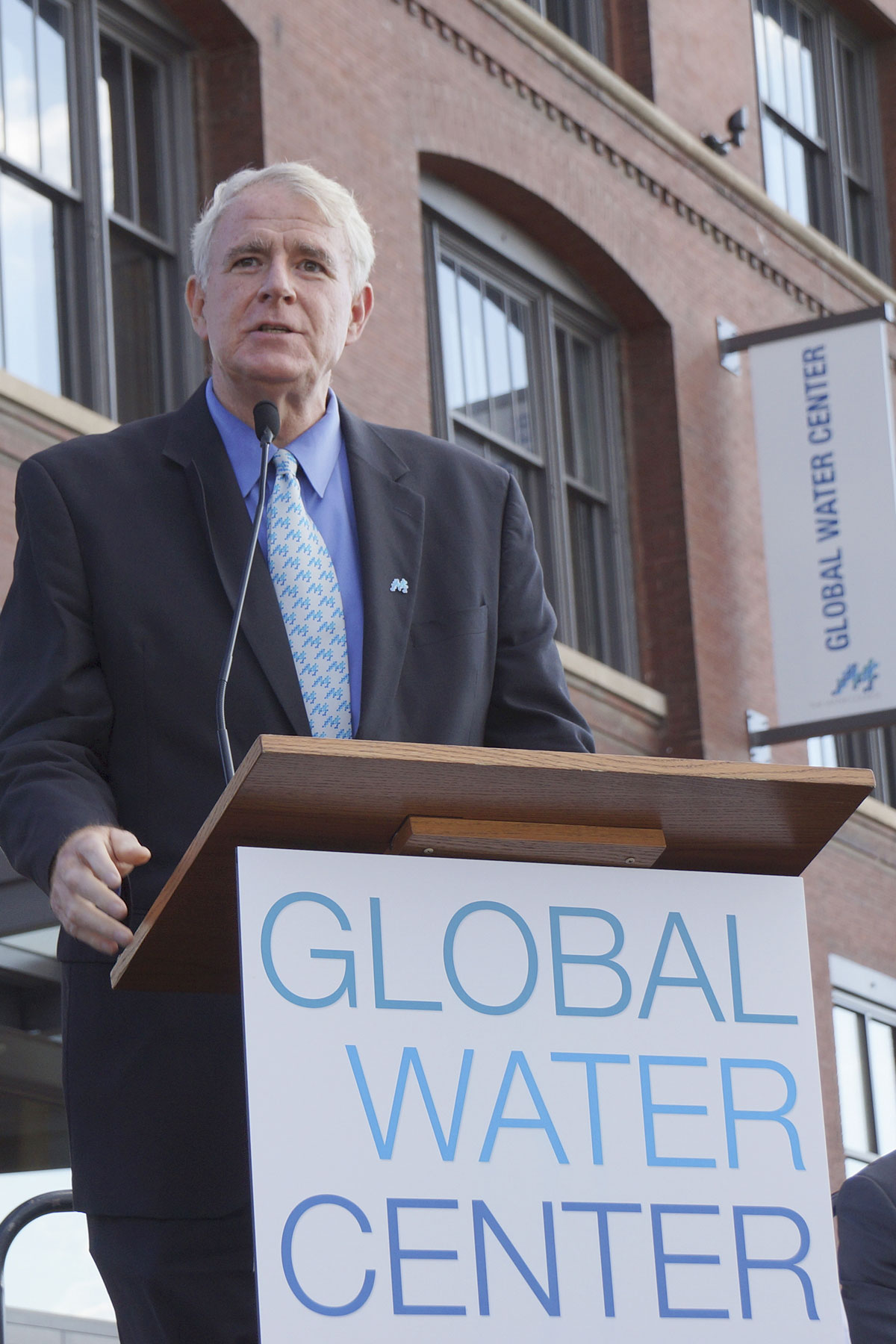 Dr. John P. Holdren is Assistant to the President for Science and Technology, Director of the White House Office of Science and Technology Policy, and Co-Chair of the President's Council of Advisors on Science and Technology (PCAST). Prior to joining the Obama administration Dr. Holdren was Teresa and John Heinz Professor of Environmental Policy and Director of the Program on Science, Technology, and Public Policy at Harvard University's Kennedy School of Government, as well as professor in Harvard's Department of Earth and Planetary Sciences and Director of the independent, nonprofit Woods Hole Research Center. Previously he was on the faculty of the University of California, Berkeley, where he co-founded in 1973 and co-led until 1996 the interdisciplinary graduate-degree program in energy and resources. During the Clinton administration Dr. Holdren served as a member of PCAST through both terms and in that capacity chaired studies requested by President Clinton on preventing theft of nuclear materials, disposition of surplus weapon plutonium, the prospects of fusion energy, U.S. energy R&D strategy, and international cooperation on energy-technology innovation.
Dr. Holdren holds advanced degrees in aerospace engineering and theoretical plasma physics from MIT and Stanford. He is a member of the National Academy of Sciences, the National Academy of Engineering, and the American Academy of Arts and Sciences, as well as a foreign member of the Royal Society of London and former president of the American Association for the Advancement of Science. He served as a member of the MacArthur Foundation's Board of Trustees from 1991 to 2005, as Chair of the National Academy of Sciences Committee on International Security and Arms Control from 1994 to 2005, and as Co-Chair of the independent, bipartisan National Commission on Energy Policy from 2002 to 2009. His awards include a MacArthur Foundation Prize Fellowship, the John Heinz Prize in Public Policy, the Tyler Prize for Environmental Achievement, and the Volvo Environment Prize. In December 1995 he gave the acceptance lecture for the Nobel Peace Prize on behalf of the Pugwash Conferences on Science and World Affairs, an international organization of scientists and public figures in which he held leadership positions from 1982 to 1997.
Ali Zaidi works on the design and implementation of federal policies and the development of public and private sector partnerships to increase U.S. energy security and cut harmful carbon pollution. Since February 2009, Zaidi has served in a number of roles within the Obama Administration: He is deputy associate director for energy and climate change for the White House Council on Environmental Quality. Previously, Zaidi served as a policy advisor to the White House Domestic Policy Council, as special assistant to the Secretary of Energy, and as special projects coordinator at the White House Office of Management and Budget.
Before joining the Administration, Zaidi served as a director of the America's Promise Alliance, the nation's largest partnership alliance comprised of corporations, nonprofit organizations, foundations, policymakers, advocacy and faith groups dedicated to improving the lives of children and youth. Zaidi also served as a regional field organizer during the Obama primary campaign in New Hampshire. Zaidi has studied at Georgetown University Law Center and at Harvard College, where he was Vice President of the Harvard Health Policy Review, President of the Harvard Islamic Society, and volunteered with the Phillips Brooks House Association.
Dean Amhaus has served as the first President & CEO of The Water Council since March 2010. The Council's express purpose is to grow the Milwaukee region into a world hub for water research, education and economic development. The only organization of its kind in the United States, The Council is coalescing these attributes into a powerful force that is garnering international recognition. The Council's most significant achievement occurred in September 2013 with the opening of the Global Water Center, a one-of-a-kind water technology research and business accelerator located in a 98,000 square feet, seven-story refurbished Silver LEED warehouse in Milwaukee's downtown.
One of the programs within the Center is The BREW, which assists water technology entrepreneurs develop their company and expand their commercialization opportunities. Mr. Amhaus has served as the President of the Spirit of Milwaukee, which is dedicated to enhancing Milwaukee's image; President of Forward Wisconsin, the state's economic development organization; and Executive Director of the Wisconsin Sesquicentennial Commission. For six years, Mr. Amhaus was with the Wisconsin Arts Board; first as Deputy Director and later as Executive Director. During the 1980's he worked in government relations in Washington, D.C. Schooled in Wisconsin, Mr. Amhaus received his M.B.A from the University of Wisconsin-Whitewater and his B.S. in Business from the University of Wisconsin-Platteville.