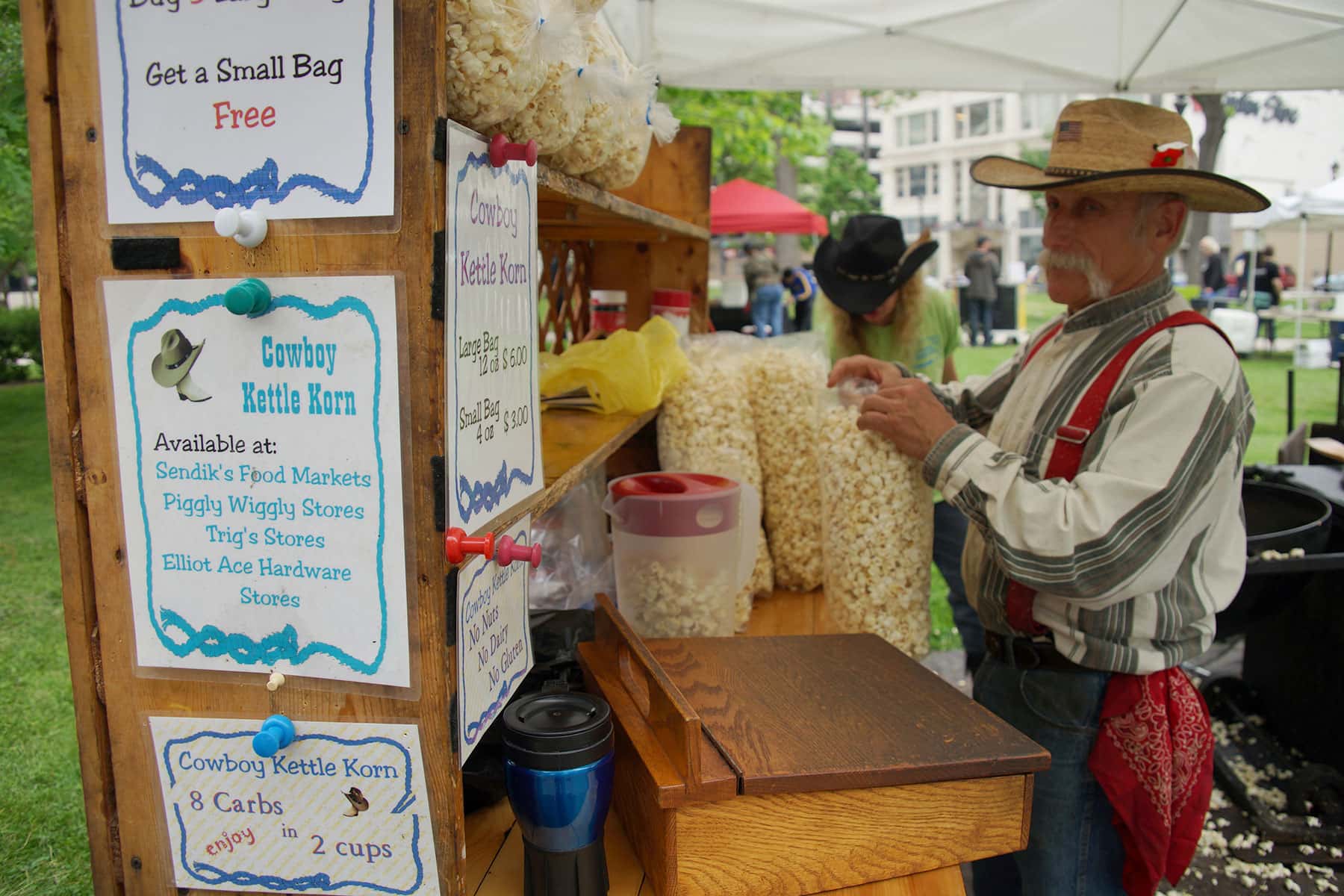 Downtown's destination for lunch on Wednesdays returned for the 2016 Summer season at Zeidler Park.
On Wednesday, June 1, Downtown Milwaukee's oldest and largest open-air market, the Westown Farmers' Market, returned to Zeidler Union Square. The official start to the farmers' market season brought more than 40 vendors, selling seasonal Wisconsin-grown produce as soon as the crops become available.
The first public park in 1835, then known as Union Square, the space was acquired by Milwaukee County in 1937. It was named Fourth Ward Square until taking the name of Milwaukee's 33rd mayor Carl Zeidler.
Located at 301 W. Michigan Street, the Westown Association welcomed the public back to the square on opening day where vendors, shoppers, and musicians enjoyed the beginning of the market's summer season.
The nice thing about Zeidler Park is that it is within walking distance of my office, so I can enjoy an excuse to escape into the neighborhood," said Tonya Vienna, a patron of the market. "It just makes me wish I didn't carpool on Wednesdays so I could actually bring home some of the more interesting things on display."
Visitors had a variety of food options for lunch, which is why the location is popular with the downtown workforce. Handcrafted art, jewelry, and other merchants also provided a local shopping experience. Live music from the park's gazebo provided mid-day entertainment to crowd. Additional seating and lawn games were also added this year.
Venice R. Williams, executive director of Alice's Garden, returned for the fourth year with plenty of herbal goodness, including fresh chamomile, various types of thyme assorted mints, Egyptian Walking Onion, cilantro, bronze fennel, chives,, oregano, and sage, along with bath salts and oils.
The market runs every Wednesday from 10 am until 2 pm. The season started on June 1 and concludes on October 26
New vendors for this year's market include: Food trucks – Dongers: A Wisconsin Thing, Eats and Treats Food Truck, Gouda Girls Food Truck, and Milwaukee Coffee Peddlers. Prepared food daily vendors – Cake My Design, Clock Shadow Creamery, Cream City Caramels and Confections, Decova's Bountiful LLC, Diana and Daughters, Just Around a Corner, and Mavra's Greek Oil. Art vendors – A Happy Thought Indeed and Soap of the Earth. View the full list of vendors prepared by the Westown Association.