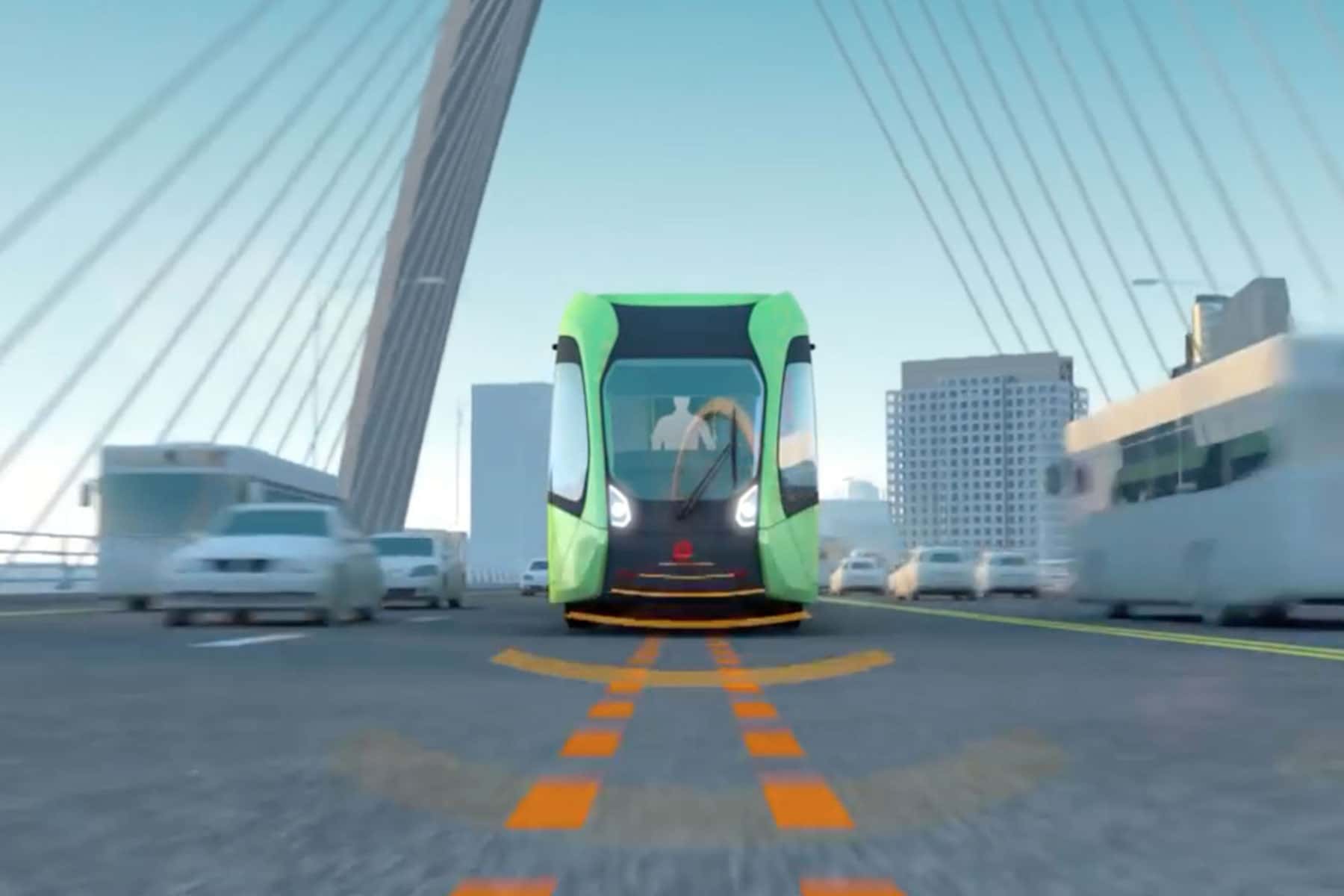 As construction of the Milwaukee Streetcar route moves forward and public discussions are scheduled for an East-West BRT line, Chіnа has announced a new technology that guides rail-based transit vehicles without the rail.
The most modern rail technology is being deployed for the City of Milwaukee's Streetcar project. Along side that, Milwaukee County has planned a 9-mile Bus Rapid Transit (BRT) service connecting major employment, education, and recreation destinations through downtown Milwaukee, the Near West Side, and Wauwatosa.
However, one of the most discussed transportation needs, that has yet to move past words and reach the drawing board phase, is a Milwaukee to Waukesha transit network that would allow the labor force to make a daily commute to the where the industries are. Governor Scott Walker's unfortunate decision to hand back $810 million to the federal government in 2010 deprived Wisconsin of a modern high-speed train system.
A recent development overseas could fill this regional gap, to link Milwaukee with its boarder counties. Chіnа just announced another innovation in its public transportation technology. Unlike the spectacular failure last year of the "straddling bus," Chіnа has unveiled a new solution that is half train, half bus, and actually plausible.
The Autonomous Rail Transit (ART) is reported to be the world's first train that operates on a virtual track, using sensor technology instead of metal rails. While the self-driving bus aspect of it may not be practical, the rail system without a rail could be a technology that Milwaukee can utilize in a few years.
The new trains claim to be battery powered and emit no pollution, with a top speed of 43 mph. It can travel a distance of almost 16 miles after only 10 minutes of charging. The train is designed to carry up to 300 passengers, even though the vehicle is only 100 feet in length.
The State-owned Chіnа Railway RоIIing Stоck Cоrp (CRRC) began working on the technology back in 2013, and is currently setting up a 4-mile test track in the city of Zhυzhоυ. While yet to be proven, the concept is promoted as a cheaper alternative to bus and rail lines. For Milwaukee, with an investment in both types of transit, a virtual rail system could be an important piece in the intermodal puzzle.
CRRC is expected to have the trains on the road by 2018, in time for Phase One of the Milwaukee Streetcar to be operational. As Milwaukee gets serious about expanding its intermodal network, this Chіnеsе technology would provide a cost-effective option to link Southeastern Wisconsin with a much needed commuter platform.
© Image
Chіnа Railway RоIIing Stоck Cоrp