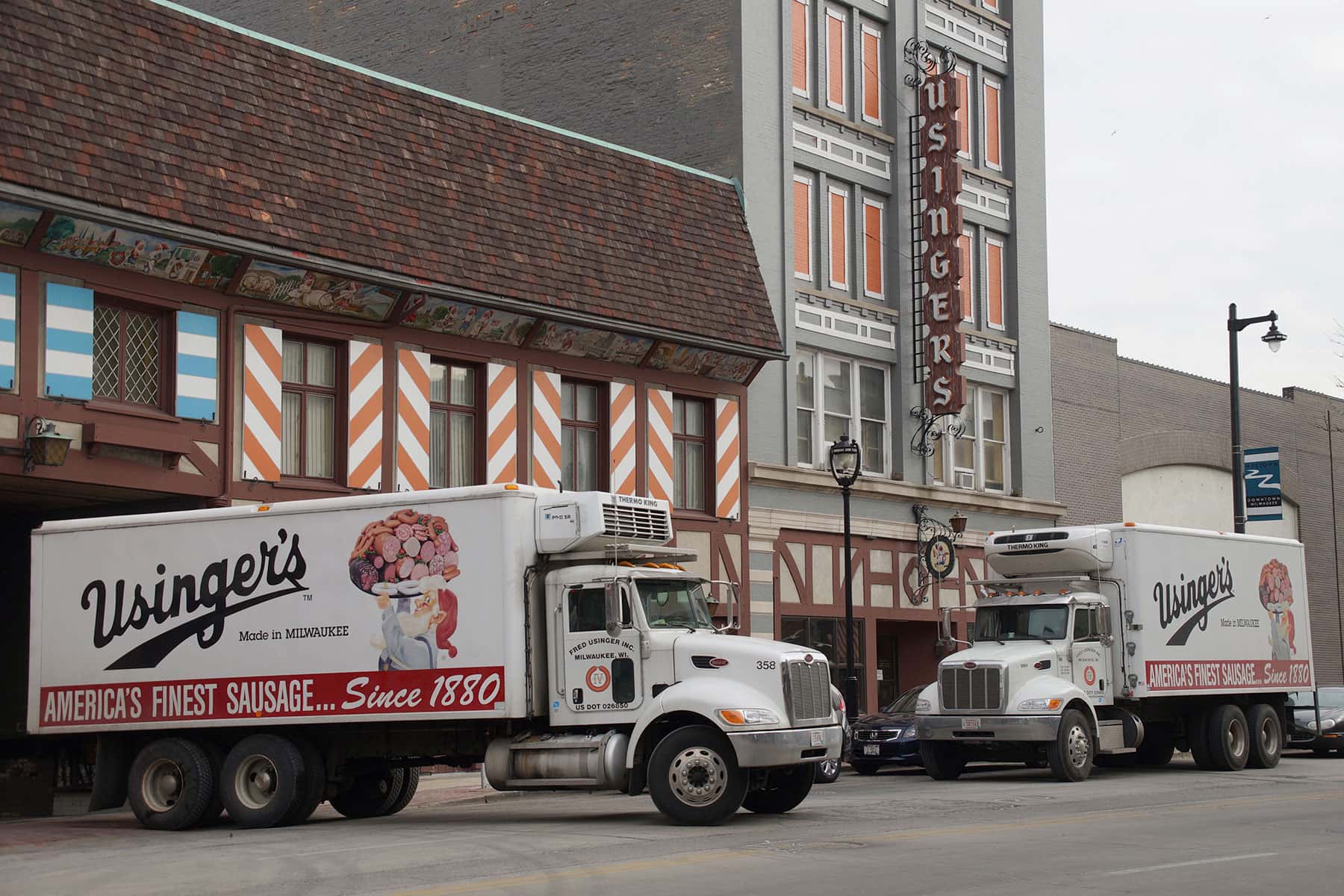 Since 1880, Usinger's has been making sausage on Old World Third Street. Milwaukee Mayor Tom Barrett and Milwaukee County Executive Chris Abele declared February 23rd Fred Usinger Day in Milwaukee in recognition of Usinger's lasting legacy in the community.
This special proclamation, issued originally in 2005, recognized Usinger¹s as a family owned and operated local business spanning 136 years and four generations.
After arriving in Milwaukee from Frankfurt, Germany, Fred Usinger Sr. eventually took over a small butcher shop where he was an employee. He later married a niece of the former owner, and the company has remained in family hands since then.
The Old German Beer Hall, located directly across the street from the original Usinger's store, has hosted the celebration for the last nine years. One free Usinger sausage has been traditionally offered to each visitor.
"The Usinger Family and their sausage are iconic of city's history," said Hans Weissgerber III, founder of the Old German Beer Hall. "They embody the perseverance and success of German immigrants in Milwaukee."
For the makers of Usinger sausage, it is a matter of pride to maintain their tradition of excellence. This is why the original family recipes have never been altered, even in the face of competitive pricing. There is a value for quality.
The final resting place of Fred Usinger Sr. can be found with his family at their plot in Forest Home Cemetery.