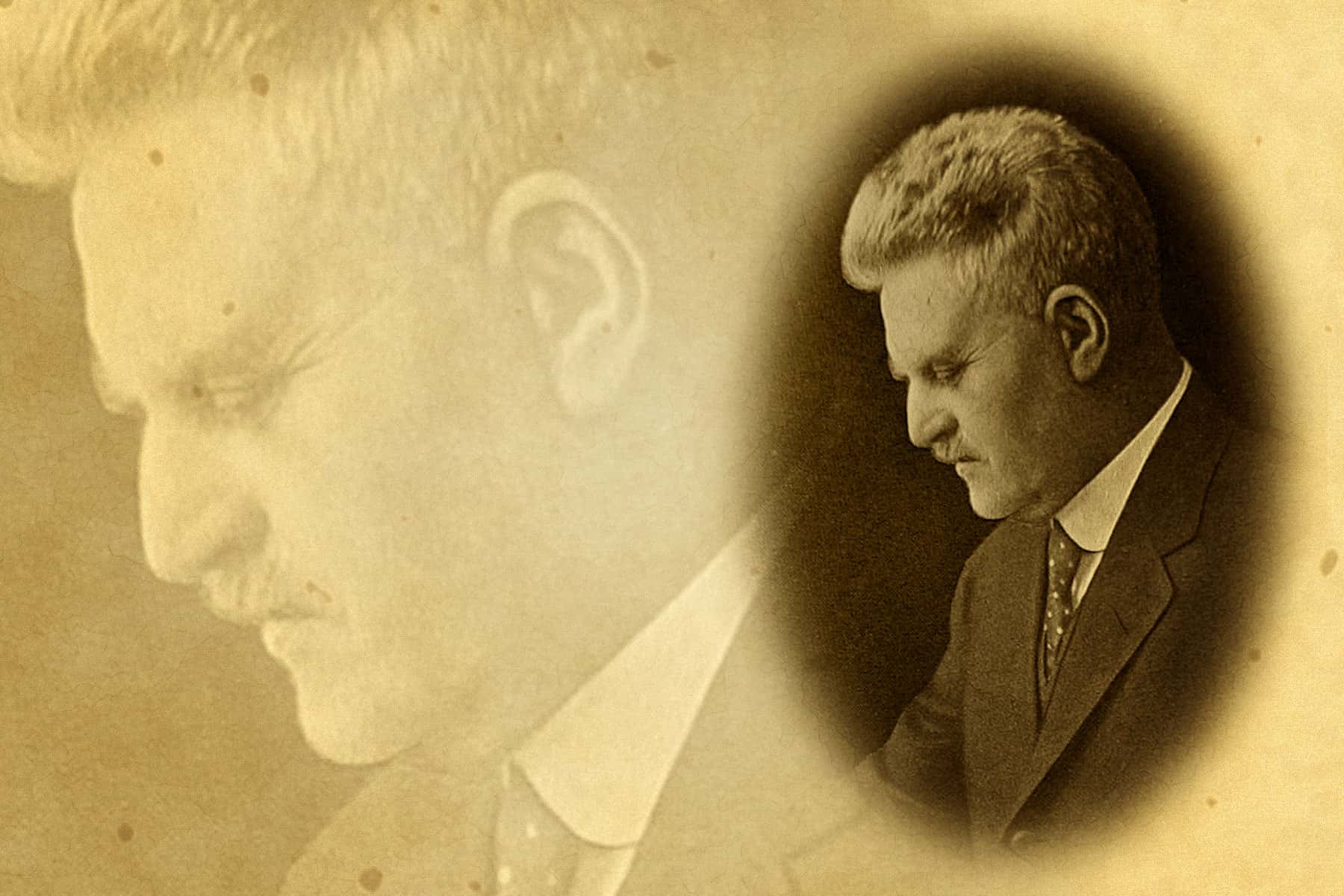 Today is the future from a century ago. During that bygone era, would young leaders of industry, government, health care, and education in Milwaukee been able to imagine the generational impact their lives would have on the city we live in today?

He was born in Salmunster, Germany and received and education thru the 8th grade and then was apprenticed as locksmith prior to migrating to the U.S. in 1872.He worked in various east coast cities also learning the machine tool trade and in 1881 took a position as foreman of the Whitehall Sewing Machine Company in Milwaukee.
By 1884 Whitehall Sewing Machine Company was failing and in an unusual arrangement Harnischfager acquired a mortgage from two other Whithall employees, one of whom was Alonzo Pawling.This began a business relationship between Pawling and Harnischfager opening a small machine shop on the near Southside of Milwaukee.They operated as a small tool jobber for many Milwaukee companies.One of their clients was the Edward P. Allis Company that had developed a new type of overhead crane for industrial purposes.Pawling and Harnischfager (P&H) got the contract to construct this crane and the rest is history as these overhead electric cranes set the standard for an industry.The company expanded into earth moving type equipment for trenching, excavator cranes, draglines and related equipment by the early 1920s.
In 1911 Mr. Pawling sold his interest to Harnischfager and the company was then known as the Harnischfager Corporation.Mr. Harnischfager kept the identity of Pawling's association with the company by creating a logo of P&H still found on equipment made by the Harnischfager Division of Joy Global Corporation.Mr. Harnischfager died in the fall of 1930 and for the next forty years his son and grandson ran the company.The company was declared bankrupt in the late 1980s and emerged from the bankruptcy process as Joy Global Corporation.It still is in the crane and mining equipment business today.
July 10, 1852 – November 15, 1930