State budget proposal includes restoration of driver licenses for immigrant families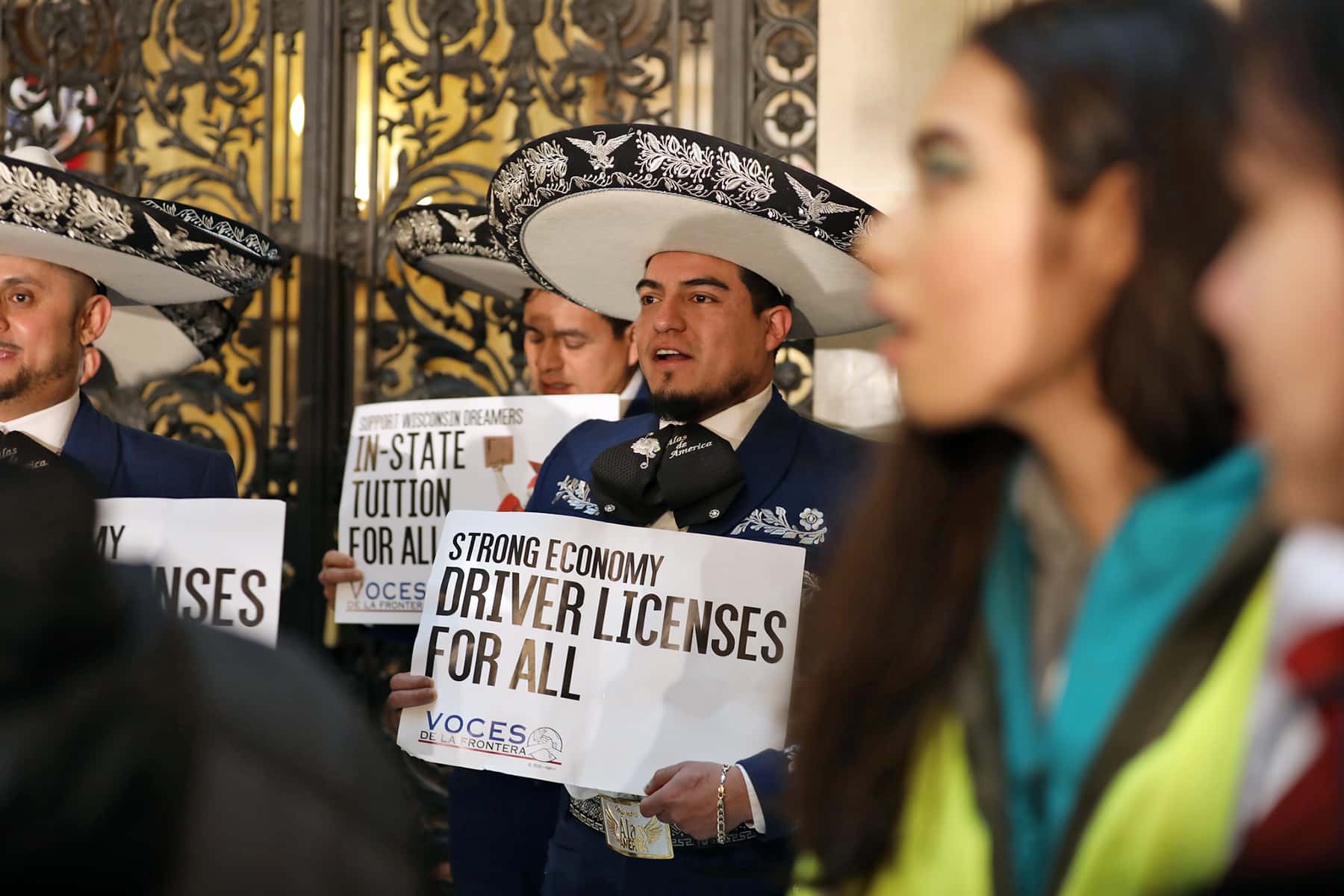 Wisconsin Governor Tony Evers formally unveiled his 2019-2021 state budget proposal on February 28, which included restoring access to driver licenses for immigrants in Wisconsin.
In Milwaukee and across the state, being without a driver license makes it difficult for many families to conduct basic and everyday transactions like taking children to school or buying food at the grocery store. Also, for victims of domestic violence, a driver's license is essential for asserting independence from an abusive relationship to seek safety and support.
"We pay taxes, we work hard, and we contribute. Right now, many immigrant families are being separated after being stopped for driving without a license," said Karina Sanchez, a mother in Green Bay. "We are fighting to restore driver licenses and keep families together."
Under the budget proposal, Governor Evers proposed to provide undocumented immigrants in the state with identification cards. They would also have the option to qualify for driver's permits. The Governor campaigned on the idea of granting undocumented immigrants the chance to qualify for driving permits by taking a test and paying a fee.
"We are excited that Governor Evers is including driver licenses and in-state tuition for all in his proposed budget," said Christine Neumann-Ortiz, Executive Director of Voces de la Frontera. "We are committed to engaging voters from both parties and independents across the state to support these proposals, which will only strengthen Wisconsin. We urge leaders in the legislature from both parties to support these provisions."
U.S. Immigration and Customs Enforcement (ICE) agents are currently targeting Wisconsin residents stopped for driving without a license for deportation and separation from their families. Restoring driver licenses would be an important step in helping to keep Wisconsin families together.