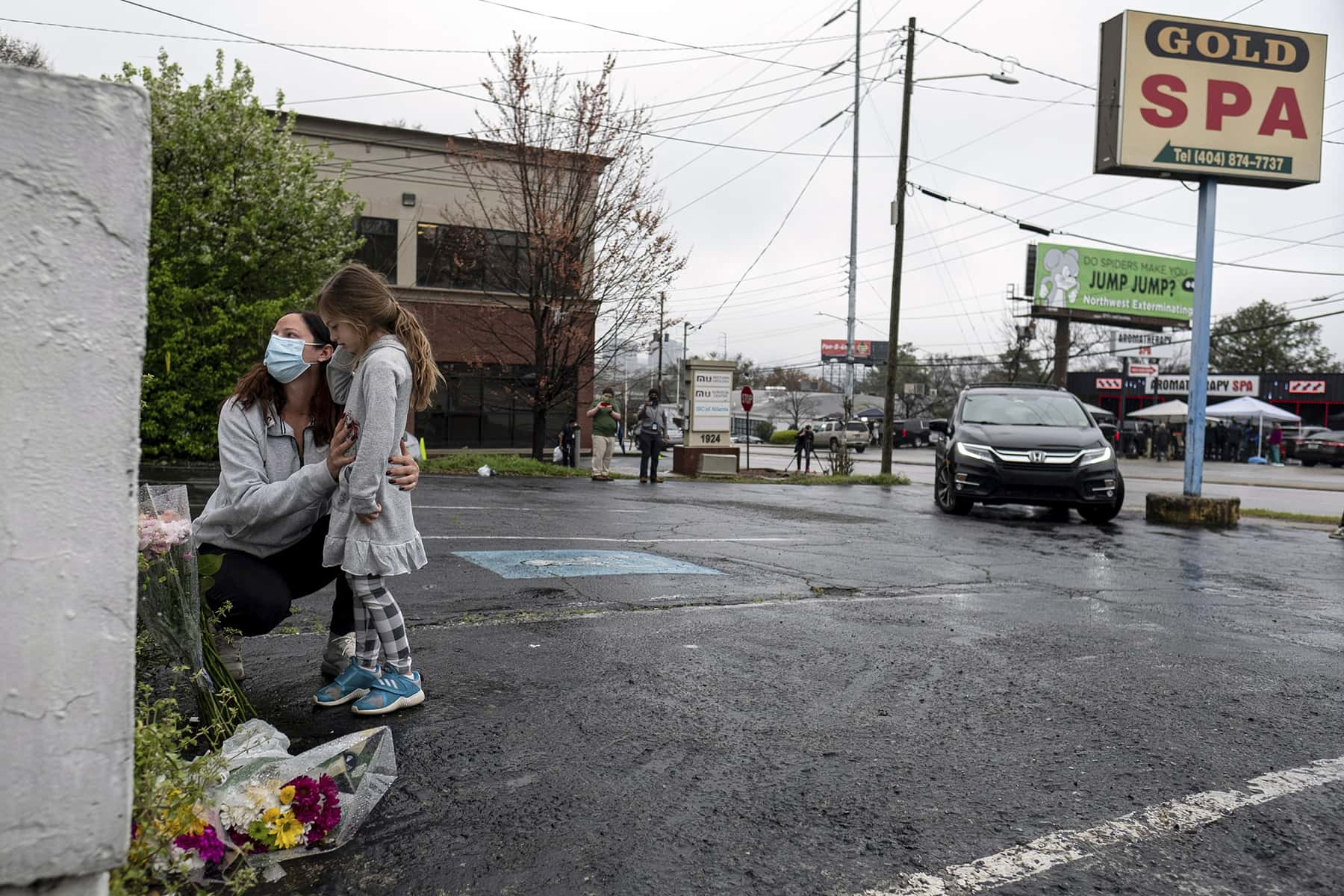 Three attacks at Atlanta-area spas on March 16 that left eight people dead has sent shockwaves through Asian American communities nationwide. While the White gunman's motive remains unclear, the tragedy follows a growing trend of hate crimes that have Asian Americans since the COVID-19 pandemic began.
While Atlanta authorities have hesitated to characterize the mass shooting as a hate crime, it follows a year of racist rhetoric from ex-president Trump who routinely called COVID-19 the "China virus" in order to deflect criticism of his mishandling of the public health crisis.
Hmong Americans are the largest Asian ethnic group in Wisconsin, who resettled in the Midwest region at the end of the Vietnam War. Along with other minority groups, Asian American Pacific Islanders (AAPI) have increasingly experienced attacks statewide in recent years. The shared trauma has already had a significant impact on the Asian Americans population.
Political leaders from Madison to Milwaukee released statements on March 17 to both condemn the mass shootings at the Atlanta spas and offer words of support for local AAPI communities.
"What happened in Georgia was an unspeakable tragedy and my heart grieves with the friends and families of the eight victims of this senseless act of violence. My heart also pours for the millions of people across the nation with heightened anxiety, stress, and fear in the face of these hateful acts. Over the last year our brothers and sisters in the AAPI community have endured over 3000 hate incidents across the nation, a 900 percent increase in incidents involving hate speech, and 1 in 4 Asian American youth have reported being bullied because of their ethnic background. Unfortunately, violence and hate against our AAPI neighbors is not new. The sordid legacy of systemic racism, hate, and violence is not exclusive to those with linage to slavery. The history of violence against the AAPI community is well-documented throughout our nation's history and continues to threaten the lives of fellow neighbors. Over the last year, those committed to upholding white supremacy have been emboldened by the rhetoric and actions of the previous presidential administration and its allies. This has put the AAPI community at risk – and women at an even greater risk. The shootings last night in Georgia were targeted against women, specifically, sex workers. This intersection is important because it speaks to a larger problem of targeted violence against women and women of color who historically have been erased and/or extremely marginalized in discussions protecting the rights and lives of our fellow Americans. We cannot forget that danger and violence live at the intersection of racism and sexism. We must push back against a rising culture of hate, discrimination, and violence – no matter what form it takes. Milwaukee County is committed to driving out hate, dismantling systemic racism in our institutions, and seeing the humanity in each of our residents. We believe that everyone deserves protection and the right to live freely without fear. It is time for all of us to exercise seeing the humanity in our neighbors. It is the most patriotic thing we can do as American citizens to see our neighbors as human-beings worthy of the same rights and opportunities as anyone else. I want our brothers and sisters in the AAPI community to know that they are heard, and I understand the shock and fear they must face right now. We stand with you and join you in speaking out against violence and hate in all of its forms." – David Crowley, Milwaukee County Executive
"I am saddened and outraged by the shootings in Georgia that left eight people dead, including six Asian women. Targeted acts of hatred and violence against Asian American and Pacific Islander communities have been on the rise since the early days of the pandemic, and they have been fueled by racist and xenophobic rhetoric from our former president and other political leaders. Although we have seen these events increase over the last year, we must recognize that anti-Asian racism is embedded in our nation's history—from racist immigration laws like the Chinese Exclusion Act to the evils of Japanese internment, to countless other foreign policy decisions that have devastated Asian and Pacific Islander populations around the globe. We must reckon with these realities of our history and our present-day in order to build a state and nation where Asian American and Pacific Islander communities are included, respected, and safe. This means we must do more than just condemn violence—we must also disrupt and call out the ways anti-Asian sentiments shape our language, our jokes, our media coverage, and our policy. For the eight souls we lost yesterday, and for the generations of people deserving a world free of hatred and bigotry, we must stand in solidarity with Asian American and Pacific Islander communities and work to rid our society of the racism and white supremacy that has fostered and perpetuated this violence." – Mandela Barnes, Lt. Governor of Wisconsin
"I am shaken, enraged and broken by the violence that occurred in Georgia. To my fellow Asians and Asian Americans, I will fight for your right to live and exist every day of my life. This is an unspeakable tragedy and an unbearable pain. Anti-Asian hate is not new. It is deeply embedded into the moral fabric of America; indeed it is inherent to its history and foreshadowing of a bitter, hateful future if we do not stop it. This violence has been heightened and exacerbated by the white supremacy culture that the previous administration and its supporters perpetuated, championed and reveled in. That is our shameful truth. No one should live in fear in this country and certainly not in Wisconsin, but this is not our current reality. We hold in our hearts the victims and their families and stand in solidarity with all those who choose to live in the power of diversity." – Francesca Hong, Wisconsin State Representative
"Racism and anti-AAPI rhetoric is not new to this country. The tragic shootings that transpired in Atlanta last night are a product of fear mongering and xenophobia that has been sowed and heightened against the AAPI community under the previous administration. Hate has no home in our community. We must all commit to taking action to root out anti-AAPI rhetoric where it exists here in our country and in our state." – Gordon Hintz, Wisconsin Assembly Leader
"I am devastated by the horrific attacks that took place in Georgia yesterday. The violence striking our Asian American and Pacific Islander neighbors has no place in our country, or our Wisconsin communities. Violence, be it verbal or physical, cannot be tolerated in any circumstance, and we must commit to understanding: violent words beget violent actions. This violence did not evolve in a vacuum. The words of leaders in this country must be used not to dehumanize, but to humanize, not to divide, but to unite. We must acknowledge the brokenness in the world, acknowledge the immense pain that has been caused up until this moment, and work together towards healing. Words matter – how leaders speak matters. Racism is dehumanizing, and there is no space in this time and place for leaders to perpetuate racism, or sidestep our responsibility to speak up and speak out on what is wrong and what is right. We must put an end to this violence against Asian and Pacific Islander Wisconsinites. I stand with President Biden and my fellow elected officials in Wisconsin in condemning this hateful rhetoric, violence, and loss of precious life." – Robyn Vining, State Representative
"The face of evil revealed itself in Atlanta in the tragic killing of eight women, six of Asian descent. On behalf of the Milwaukee County Sheriff's Office, I extend my sincerest condolences to the families, friends, and loved ones of the women and the people of their communities who are left to mourn their loss and attempt to gain an understanding of this senseless tragedy. America has seen an increase in attacks on people of Asian descent and Pacific Islanders, as well as an increase in violence against women. Law enforcement and communities around the country are trying to combat the causes of these disturbing trends. As a nation, we can never tolerate wanton violence in our country, including violence targeted against a person because of their race, gender, socio-economic status or religious or political beliefs. The Milwaukee County Sheriff's Office made outreach to some of our local partners to address community concerns and received a resounding commitment to working together to keep our community safe from acts of violence, hate and discrimination." – Earnell R. Lucas, Milwaukee County Sheriff