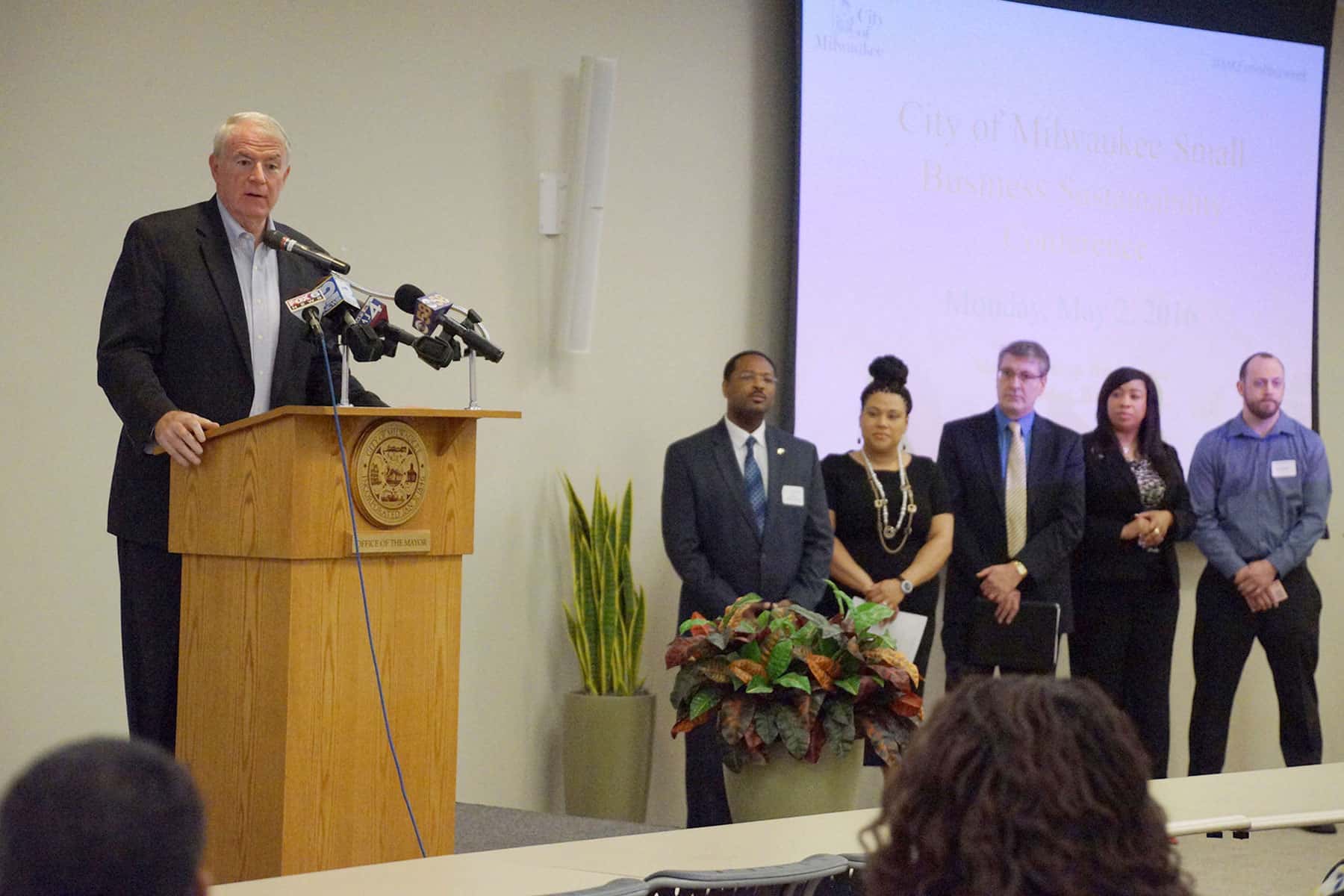 The 2016 Milwaukee Small Business Week was a powerful celebration of entrepreneurship and innovation. Running from May 2 to May 6, the event brought together all sectors of the community from business owners, elected officials, financial institutions, educators, and prospective entrepreneurs.
"I think we all understand how important small business is to our economy. The more you can grow, the more jobs you create and the stronger this city is," said Milwaukee Mayor Tom Barrett. "And so that is what our interest is. We want to make sure the city is a good partner."
While not every startup finds success, two historic case studies were offered. Along Highland Avenue, a friend and a couple of his cousins started a little company now known as Harley-Davidson. Nearby a German immigrant formed a little brewery that is today called MillerCoors.
"In 1948, Manpower was born in Milwaukee from an idea by attorneys Elmer Winter and Aaron Scheinfeld." said Shaleta Dunn, Director of Diversity Talent for the ManpowerGroup. "Winter and Scheinfeld needed a typist to work on a deadline project but were unable to source a substitute on a temporary basis. This led them to ask other businesses how they coped with staffing emergencies, and none had a satisfactory answer. They concluded that there was a market for a temporary help agency, and this is how Manpower came to be."
Milwaukee Mayor Tom Barrett shared his fondness for Small Business Week, remembering the day his father quit a job of 19 years to start a new business. His mother did not take the news well, with four kids to raise. The first six months of the endeavor were rough, with lean months along the way. But eventually "it became a business that supported our family for the next ten years, until his health started to deteriorate."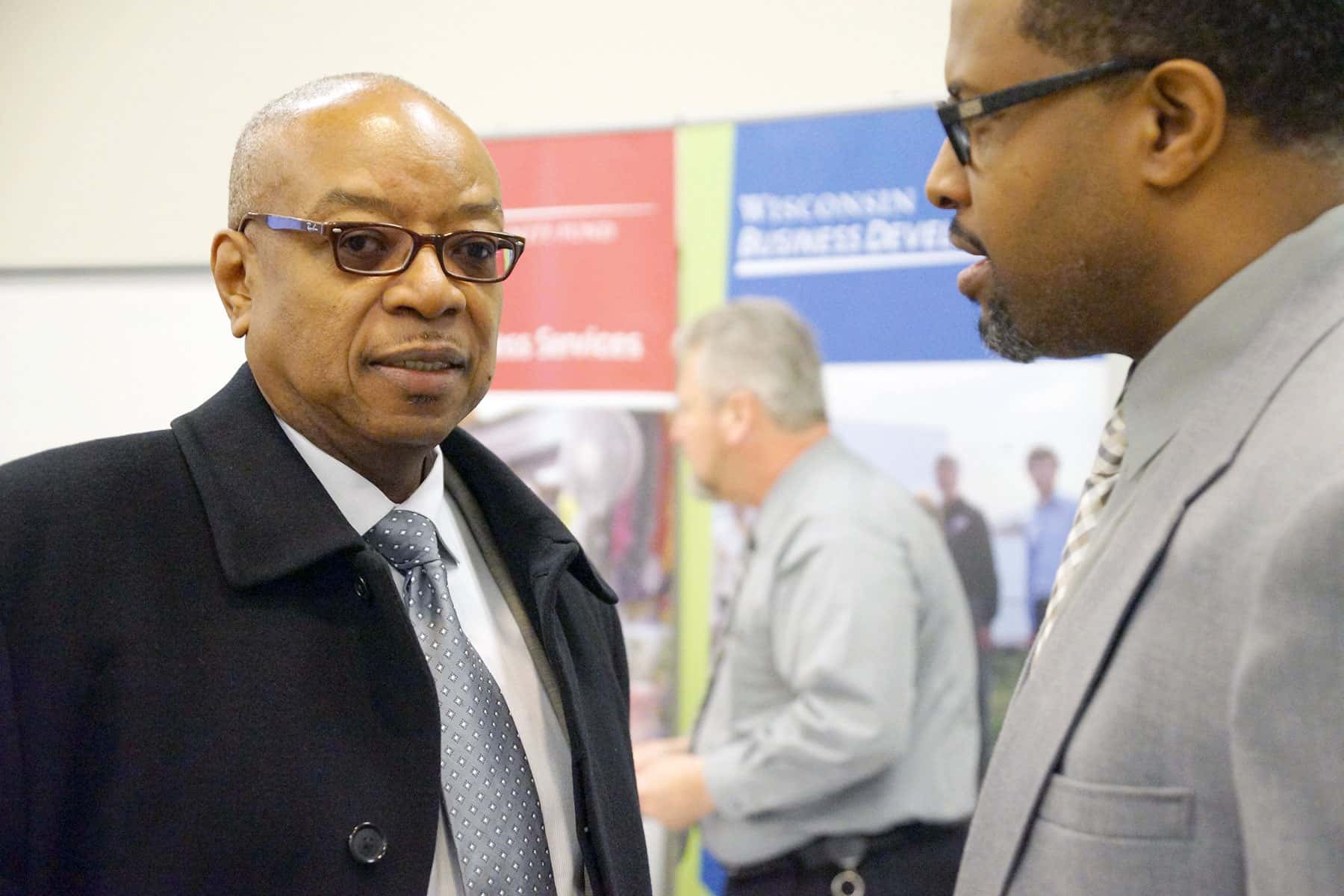 "As we reflect on the 5th year of this important initiative, we realize the important role small businesses play in the city's local economy," stated Nepherterra Estrada Best who has organized the annual event. "We had the vision of what it could be and our sponsors have provided the resources and commitment to bring that vision to life."
Former Alderman Willie Wade, who was a huge champion for small business when he was on the Common Council, made the transition from city government to his role as Vice President with Employ Milwaukee to make sure that the success he worked for was carried on.
"The only way we are going to retain, grow, and recruit businesses to our area is to have a workforce that is viable and ready to work," said Wade. "Once we get that piece of it in place, then we can go to other regions who do not have their workforces together and recruit their businesses to come to Milwaukee, so our workforce will have places to go."
Common Council President Ashanti Hamilton admitted that often it is the big names that soak up the headlines. But it was small businesses that did the tireless work of growing the city's economy.
"It really excites me to be able to stand up here with the Mayor and say that the city wants to be a partner in trying to ensure your success," said President Hamilton. "If we're going to create opportunities for residents in Milwaukee, most of that opportunity is going to come from your shops. We recognize that as a city. And so it is important for us with all the partners, to make sure we are working together to be successful. Because your success is the city's success."
One of the plans the city government outlined to create opportunities was by providing ways for small businesses to participate in the city procurement process.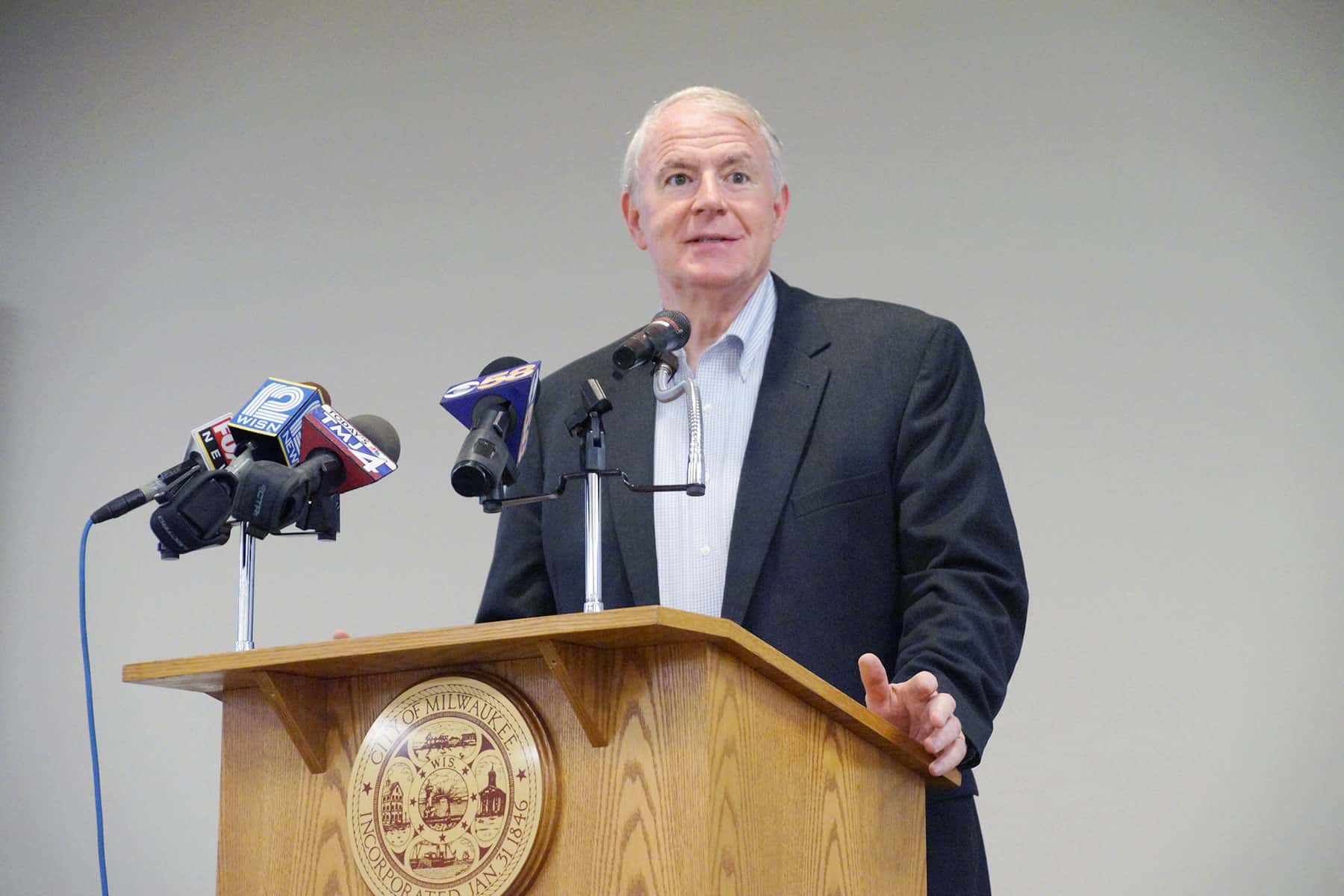 Roy Henning, owner of the auto parts maker MOFOCO, spoke about the importance of networking, and how the connections he made at the conference two years before allowed him to refinance and expand his business. He was also looking forward to new online tools to assist small business owners.
"When I did this, there really wasn't a very good guide. You could go on the internet and google every single word on small business you can find. The problem is there is nothing really to tell you step-by-step what you need to do to get to where you need to go," said Henning.
Statistics show that 90 percent of the businesses in America have only 20 or less employees. The millions of businesses that are the engine of the country are really small businesses. These small enterprises lack assistance, and enjoy none of the benefits of tax breaks or media coverage.
"They are all the anonymous people who go to work,' said Henning. "They don't sit behind a desk all day, they are actually out on the shop floor or whatever they are doing, actually doing the work. And when they go home at night, they are still working."
Mayor Barrett offered a preview of the new small business navigator website, part of President Obama's Startup In A Day initiative, to help link players in the entrepreneurial process.
"That is why we have so actively engaged again this year to do what we can to make sure you have opportunities. This is all about opportunities, and making the connections, and understanding how to navigate the field," said Mayor Barrett.
Of the many workshops, the biggest focus this year was by keynote speaker Rodney Sampson, who highlighted the need to teach former offenders the skills to be an entrepreneur.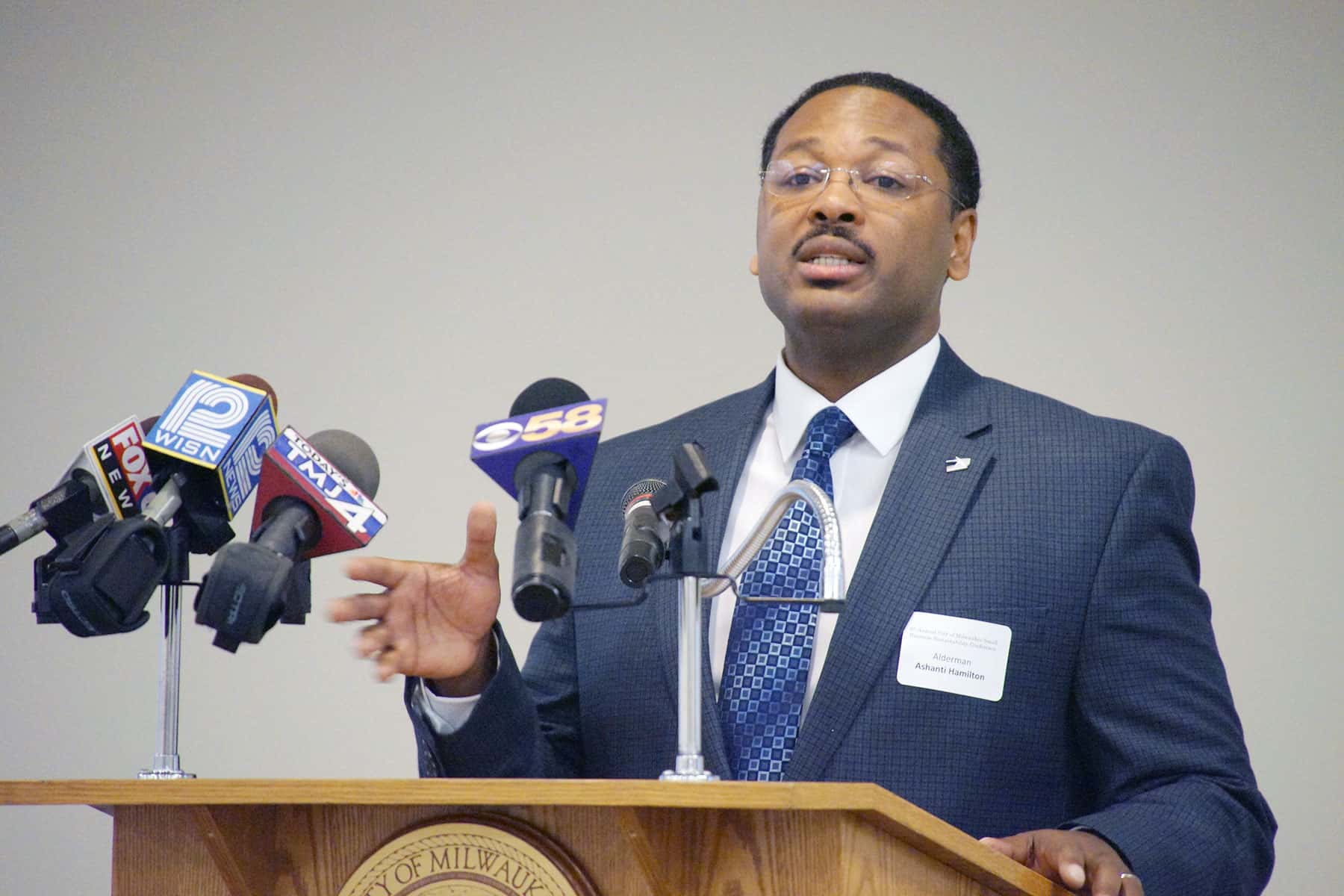 "Entrepreneurship is crucial to economic growth and in Milwaukee thousands of local small businesses are thriving. From restaurants and dry cleaners to manufacturers and technology start-ups, these businesses are providing much- needed jobs, and creating innovative technologies, products and services to boost economic growth," said Nikki Purvis, Manager of the city of Milwaukee's Office of Small Business Development.
"Amazing things happen when we are intentional about connecting entrepreneurs with the vast resources available in our community. Business owners have received financing, secured new clients and have been exposed to new contract opportunities as a result of Milwaukee Small Business Week," said Best.