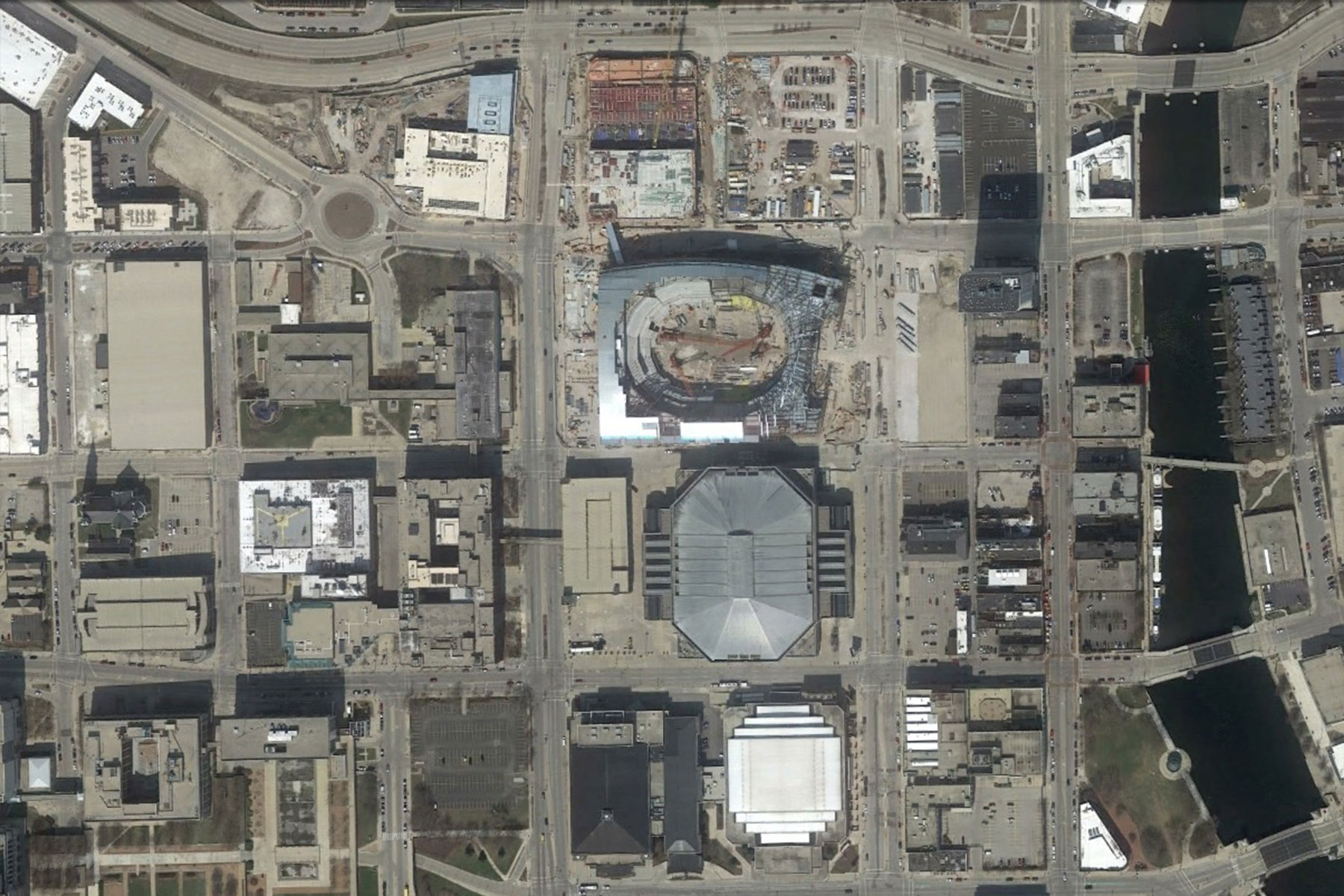 It has been just over a decade since Google Maps first put satellite imagery within reach of a web browser in 2005, allowing Milwaukee residents a look at city landmarks from the edge of space.
While aerial photography remained the easiest means for decades that consumers could get a high altitude look at the Brew City, aside from actually being in an airplane, the view from space is now as close as a pocket containing a mobile device.
This method provides a time lapse of sorts for seeing the development of Milwaukee over the past decade. From Earth's orbit, not much change is apparent in the past ten years downtown, where the BMO Harris Bradley Center resides. Many large scale projects took place before the proliferation of satellite imagery, and public access to updates for Milwaukee are limited to an average of every couple years.
This collection of Google Earth images show how the new Milwaukee Bucks Arena sprouted out of nowhere, because of the time gap with only one update taken between 2015 and this year. It is also a unique point in history to see four basketball arenas, past, present, and future NBA venues, all adjacent to each other.
From social media traffic it seems that Milwaukee folks cannot get enough Bucks construction photos, as news outlets regularly publish progress pictures. This collection is presented here as a time line reference, while developments accelerate around the Martin Luther King Drive Business Improvement District (MLK BID) over the next ten years.