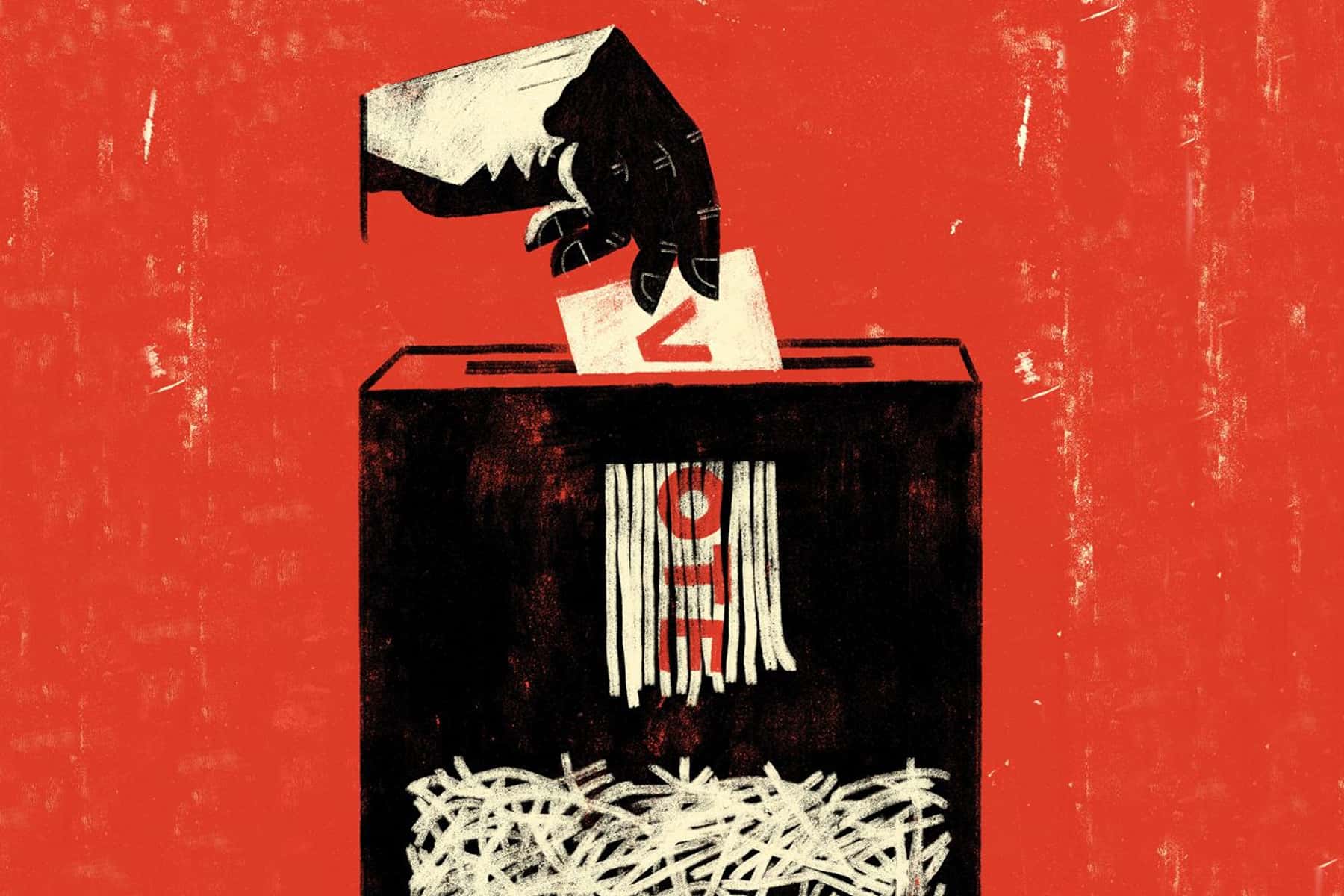 The ACLU of Wisconsin on March 17 denounced a package of bills introduced by a handful of state lawmakers aiming to make it more difficult to vote, calling the proposed legislation a direct attack on the voting rights of Wisconsinites.
The bills would impose more restrictions on how voters can request and return absentee ballots and would increase barriers for voters around the state – including for many people of color, people with disabilities, and senior citizens. These proposals are based on misinformation and false or exaggerated claims about mail voting in Wisconsin.
"Let's just call this what it really is: a brazen and deliberate attempt by a handful of lawmakers to suppress people's voting rights. This is unfortunately not the first time we have seen the voter suppression playbook used in Wisconsin. After voters in every corner of the state cast absentee ballots at record rates in 2020, a few lawmakers are trying to take us backwards, creating barriers to voting for some of our most vulnerable communities – older voters and voters with disabilities," said Chris Ott, Executive Director of the ACLU of Wisconsin. "Our democracy works best when citizens participate in elections, and we must instead work to make sure every eligible voter in Wisconsin can cast a ballot."
The new proposals would radically alter the state's absentee voting process by restricting voting by mail. For example, many frail and disabled residents who are confined to their homes would have to get verification from a medical professional to certify their status – even though Wisconsin has allowed self-certification for decades and even though the Wisconsin Supreme Court found that voters had not misused that process. It also would prevent voters from automatically getting ballots every election, instead requiring reapplication for each election and thus imposing even more paperwork on overburdened municipal clerks, as well as on voters.
Many other voters would have to repeatedly provide photo ID each time they request a mail absentee ballot, even if they previously provided ID to confirm their identity. The proposals would bar the Wisconsin Elections Commission from sending ballot applications to registered voters. This runs counter to the bipartisan commission's unanimous, and hugely successful, approval in 2020 to proactively mail applications to 2.7 million registered voters. The bills also would impose burdens on clerks and voters by requiring additional paperwork for voters who apply in person to vote absentee.
The bills also seek to make it harder not only for voters to request ballots, but also to complete and return them. They would prohibit clerks from assisting voters by completing witness address information. They would limit the location of drop boxes – an innovation that was widely popular among voters and clerks alike.
They would limit the people who are permitted to return absentee ballots to immediate family and legal guardians – not even allowing a friend, neighbor or more distant relative to return ballots regardless of whether the voter is confined or has someone able to return the ballot for them, and regardless of whether there is inadequate time to return the ballot by mail. They would also preclude other methods of returning absentee ballots.
In addition, the bills seek to infringe on the private voting rights of voters in nursing homes, requiring notification of family members when special voting deputies are coming to assist these residents to vote.