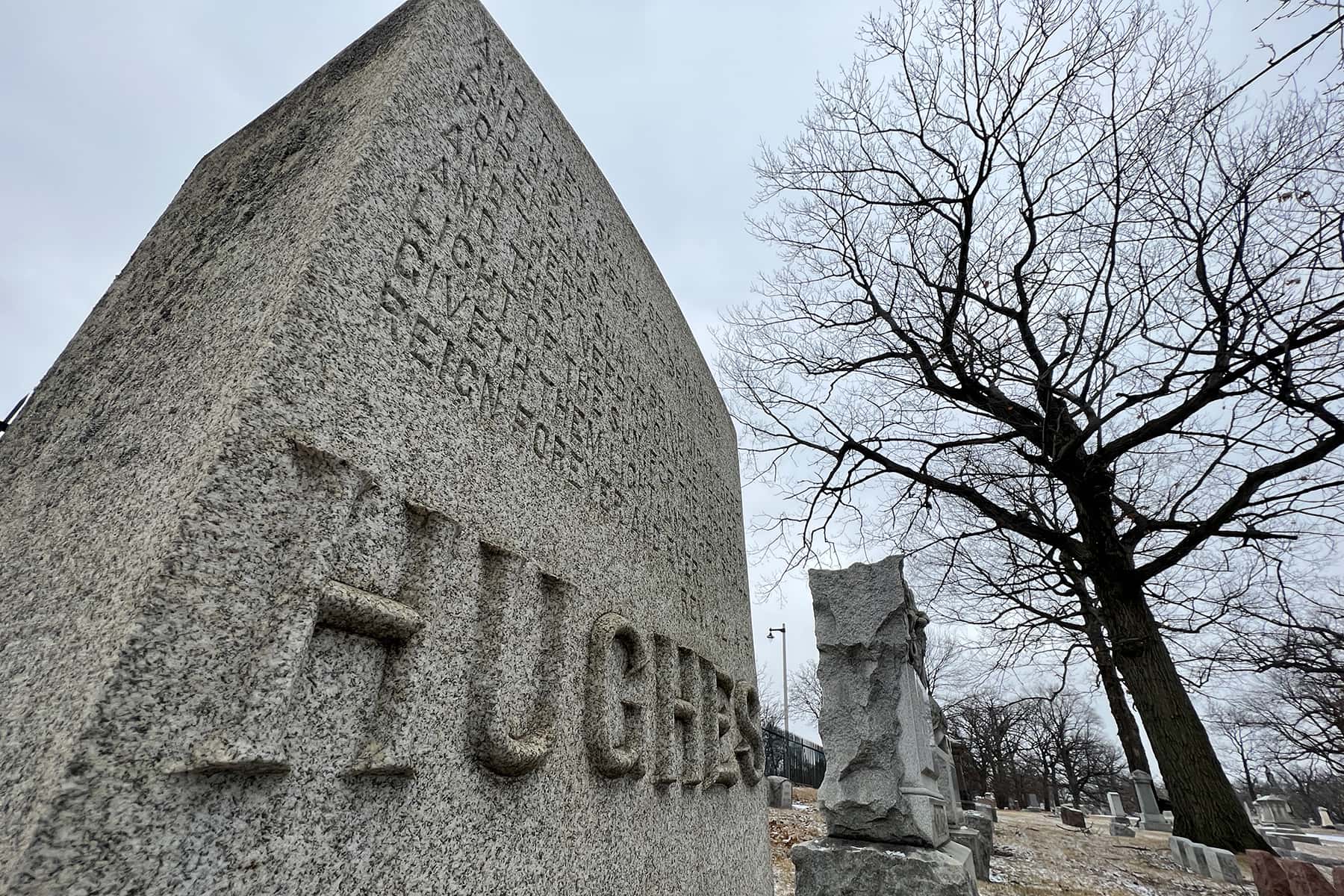 Louis Hughes was born 190 years ago in 1832, to a White plantation owner and Black slave in Charlottesville, Virginia. Thirty-three years after gaining his freedom at the end of the Civil War, he wrote a memoir about being a slave and became the first African American author published in Milwaukee.
His memoir, Thirty Years a Slave: From Bondage to Freedom (The institution of slavery as seen on the plantation and in the home of the planter), provided extensive information about the complex relationships between slaves and masters, along with graphic accounts of the physical abuse slaves endured. Hughes also detailed the operations of slave markets, the structure of slave religion, and the organization of plantation work.
"I have endeavored to give a clear and correct idea of the institution of human slavery, as I witnessed and experienced it – its brutality, its degrading influence upon both master and slave, and its utter incompatibility with industrial improvement and general educational progress. Nothing has been exaggerated or set down in malice, although in the scars which I still bear upon my person, and in the wounds of spirit which will never wholly heal, there might be found a seeming excuse for such a course. Whatever of kindness was shown me during the years of my bondage, I still gratefully remember, whether it came from white master or fellow slave; and for the recognition which has been so generously accorded me since the badge of servitude was removed, I am profoundly and devoutly thankful." – Louis Hughes
Most of the years of his enslavement was spent on a plantation in Tennessee. In that time, Hughes made five attempts to escape, alone and with his wife. But his family found freedom only after Emancipation, and then traveled North in search of a better life.
After seeking work opportunities in various Southern, Midwestern, and Canadian cities, they ended up in Chicago by August 1868. Hughes took employment at the Sherman House. That was where he came to the attention of John Plankinton, who planned to open the Plankinton House in Milwaukee a month later.
Plankinton offered him a job, and Hughes relocated with his wife Matilda to Milwaukee. Eventually the couple started a successful laundry business. Later, Hughes pursued a career in nursing, using the medical skills he had developed while treating the sicknesses of his fellow slaves.
Hughes was published in 1897, and he lived his remaining years in Milwaukee. He died the age of 81 in 1913, and was buried alongside his wife in Section 4 of Forest Home Cemetery.