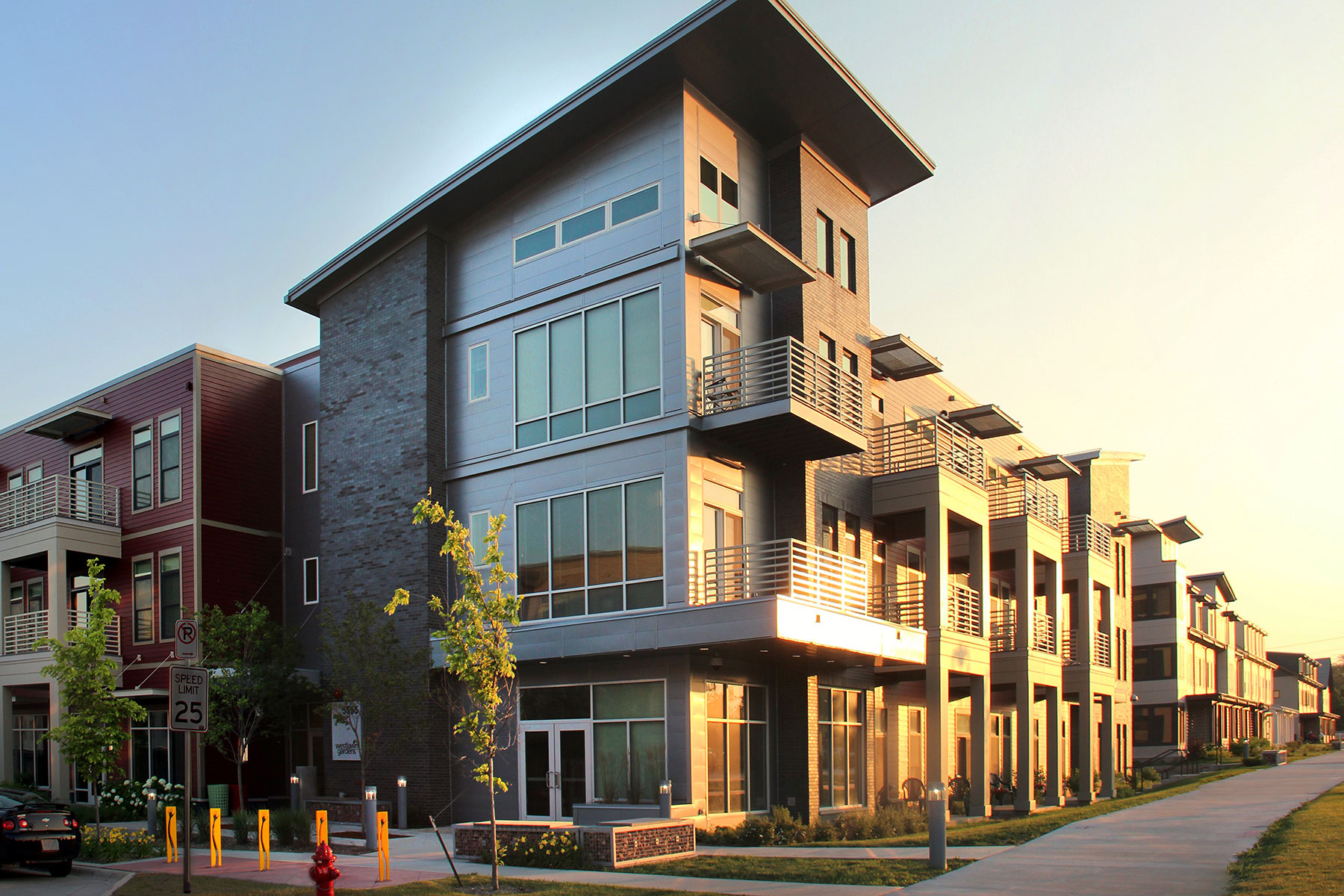 The U.S. Department of Housing and Urban Development (HUD) and the American Planning Association (APA) announced recently that Milwaukee's Westlawn Gardens will receive the HUD Secretary's Opportunity & Empowerment Award on April 23.
One of the highest recognitions in the planning profession, the award honors the first phase of the Housing Authority of the City of Milwaukee's transformation of the aged and stressed Westlawn, Wisconsin's largest public housing development, into a vibrant, environmentally-friendly and sustainable mixed-use and mixed-income neighborhood.
"The collective effort of this team has achieved a triumph over the tyranny of monotony, and with it, hopefully, inspiration to those seeking to elevate the human spirit," said Tony Pérez, HACM Secretary-Executive Director.
The HUD Secretary's Opportunity & Empowerment Award is given in partnership with the U.S. Department of Housing and Urban Development. A single award is given for an effort that demonstrates improved quality of life for low- and moderate-income residents. Emphasis is placed on how creative housing, economic development, and private investments have been used in or with a comprehensive community development plan to build social equity and empower individuals and families who reside in that community.
"We are delighted to have this recognition of Westlawn Gardens and the transformational impact it is having on Milwaukee's Northwest side," said Mayor Tom Barrett. "We are proud of the innovative work of our Housing Authority, its planning team led by Torti Gallas + Partners, and the residents and other stakeholders who have been central to the neighborhood's revitalization."
The focus of the redevelopment was to be financially, environmentally and socially sustainable. Developed through a holistic, community-based design process, Westlawn Gardens includes 250 new units in a mix of townhomes and apartments accommodating the housing needs of families, seniors and residents with disabilities.
"Milwaukee's Westlawn Gardens is a great example of what can be achieved through public-private partnerships and an innovative approach to community planning," said HUD Secretary Ben Carson. "We endeavor to see more public housing communities adopt similar strategies and create a healthy, sustainable living environment for families."
Formed more than 50 years ago, the original Westlawn neighborhood consisted of 726 barrack-style housing units on 75 acres to house nearly 1,800 minority and very-low-income residents. Superblocks were isolated from their surroundings, both physically and socially, and housing units were too small to accommodate growing families. Storm water drainage and energy systems were outdated and inefficient.
"Westlawn Gardens is inspiration for communities around the country looking to change the conversation and approach to public housing," said W. Shedrick Coleman, AIA, chair of the 2018 Awards Jury. "The hard work and collaboration with residents has generated a strong and vibrant community for years to come."
The $82 million first phase was funded through the Wisconsin Housing and Economic Development Authority's (WHEDA) largest Low-Income Housing Tax Credit (LIHTC) award and equity investment by PNC Bank.
When it opened in 2012, Westlawn Gardens was recognized by the U.S. Green Building Council as the highest rated Stage 3 Silver-Certified LEED (Leadership in Energy and Environmental Design) neighborhood in the world, with Milwaukee's first LEED Platinum-Certified home. Every new home was designed to LEED standards. Durable, weather-resistant materials were used to reduce heating and maintenance costs as well as improve indoor and outdoor air quality.
A renovated elementary school, playground and beloved community center are centrally located for residents. Opportunities for job growth and economic development were also incorporated in the plan. A partnership with Growing Power created a 30,000 square foot community garden to educate and train residents about onsite local food production. Future phases will more than double current available housing and add additional market rate homes and rental units intermixed with affordable housing.