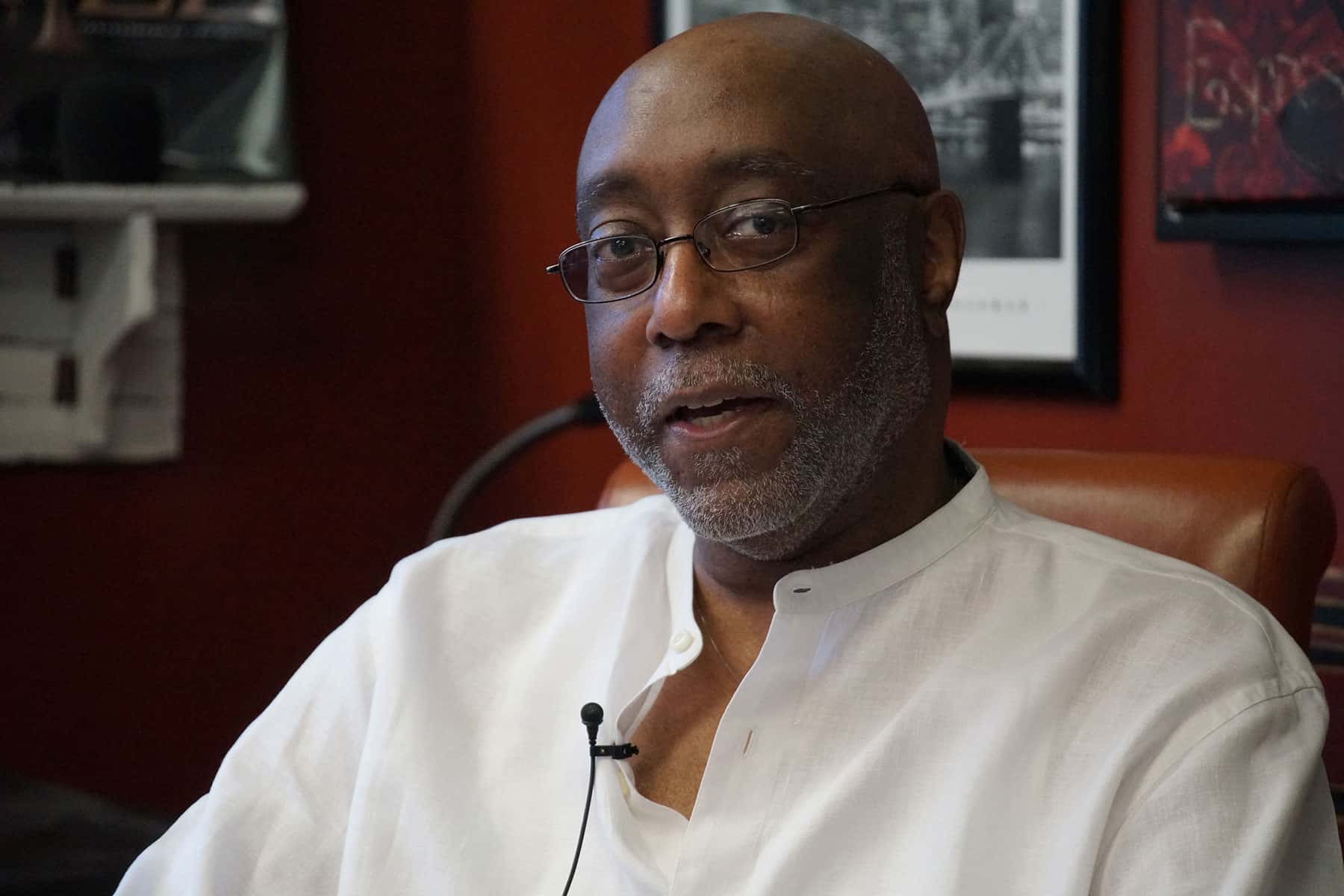 "These are individuals I find interesting, and once people get to know them for more than just the things that are popular in the media about them, the public will have a different take on who these people are. I think it explains sometimes why people do the things they do, how they got to where they are. And I hope that it will serve as an inspiration for people who are looking for a way to move their lives to the next level." – Eric Von
A host at WNOV 860 AM Radio, Eric Von died on September 8 from a heart attack. Von hosted "The Eric Von Show" weekday mornings. He had been broadcasting in the radio industry for a quarter century, and was an influential figure in Milwaukee's African American community. Von was 58 years old, and had survived his fourth heart attack in June.
The acclaimed broadcast journalist and commentator engaged Milwaukee and national news makers, business leaders, educators, politicians, entertainers, athletes and artists in one-on-one and roundtable discussions. His probing style got to the heart of issues, that enlightened listeners.
Von started his career as a disc jockey, then, moved into news where he was a reporter and anchor. He served as the Business Manager for Radio One in Washington, DC, and was Director of Operations for the former 1290 WMCS radio.
For seven years Von was a regular panelist on Wisconsin Public Television's, "Interchange," a groundbreaking public affairs program. He was also co-host of "Black Nouveau" which airs on the network. From 1998 through 2000, Von was a special assignment reporter and a co-host of "It's Your Vote," a weekly political affairs show which featured candidate forums, debates and voter education information on Milwaukee's ABC network affiliate, WISN Channel 12. In 2003, as Campaign Co-Director, Von used his political acumen to help lead Tom Barrett's successful bid for Mayor of Milwaukee.
Von was a sought after opinion leader, who shared his insights as a panelist and moderator on political and socio-economic issues. He was also the founder and publisher of Brain Brawn & Body, a health and wellness website committed to improving the health of African American men and their families.
The July edition of Essential Voices with Eric Von was produced on Wednesday, July 27, 2016. It was an engaging conversation with Green Bay Packers Legend LeRoy Butler, a football great and humanitarian.
Von gave a recording of the session to the Milwaukee Independent, and as his last interview in the Essential Voices series it is published here as a tribute to a great man and colleague. His voice, perspective, and efforts to improve Milwaukee will be missed but not forgotten.