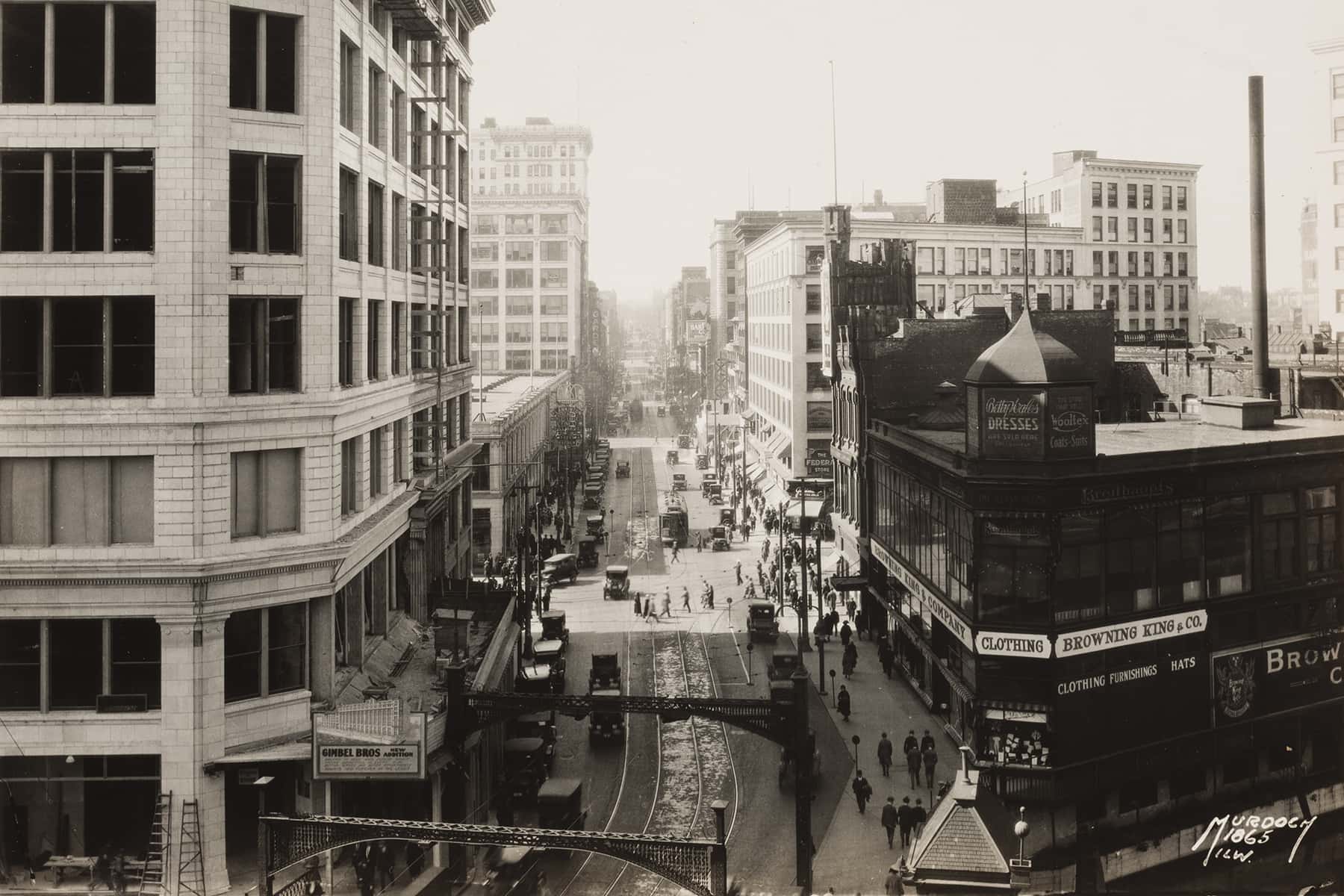 A new photography exhibition at the Milwaukee Art Museum showcases some of the people, movements, businesses, and neighborhoods that have helped make Milwaukee what is today.
Opening on September 6 in the Herzfeld Center for Photography and Media Arts, Portrait of Milwaukee will reveal the deep connection between the city of Milwaukee and its residents through photos made mostly between the 1920s and the 1980s.
"The photographs I selected for this exhibition are intended to expand how we think about Milwaukee's recent past," said Ariel Pate, Assistant Curator of Photography, Milwaukee Art Museum. "Some of the images might surprise visitors, or lead them to reconsider how they view the city's history in the mid-20th century, which was a formative era for Milwaukee."
The exhibition shows slices of life, from civil rights marches to motorcycle manufacturing, from the era in which Milwaukee came of age as a city. It includes perspectives from photojournalists, commercial photographers, and artists, most of whom were living in Milwaukee at the time.
In the 1930s and 1940s, Milwaukee was a hotbed for photojournalism, and the Milwaukee Journal was known for its innovative use of flash photography. Portrait of Milwaukee includes a selection of photographs illustrating the influence of the newspaper's use of flash photography. The exhibition also features photos from the Milwaukee Journal and Sentinel showing the city's remarkable civil rights movement of the 1950s and 1960s, when, for example, the NAACP Youth Council led nonviolent marches and demonstrations to reform housing regulations.
The city's hardworking reputation is highlighted in a series of photographs of the brewing, machining and tanning industries, and of small storefront businesses along the East Side's Downer Avenue. Portrait of Milwaukee also includes works by photographers who focused on capturing specific groups within the city, including the faces of the punk and New Wave scene of the early 1980s and African American youth in the city's northside bars.
The 120 photos on view in the exhibition are drawn from the Milwaukee Art Museum's collection, the Milwaukee Public Library's Historic Photo Archives and the collection of the Harley-Davidson Museum, as well as the archives of Milwaukee's two most prominent papers, the Journal and Sentinel. Most have rarely been on public view.
"We think visitors, whether local or out-of-towners, will love to dig into these beautiful moments from the past that capture the energy, quirkiness, and culture of this remarkable city in the midst of it redefining its future," said Amanda Peterson, Senior Director, Audience Engagement, Milwaukee Art Museum. "Whether it's the programs around it, the civic pride of it, or the partnerships we've made to connect it across the city, this exhibition has something for everyone."
Portrait of Milwaukee is organized by the Milwaukee Art Museum and will be on view through March 1, 2020.