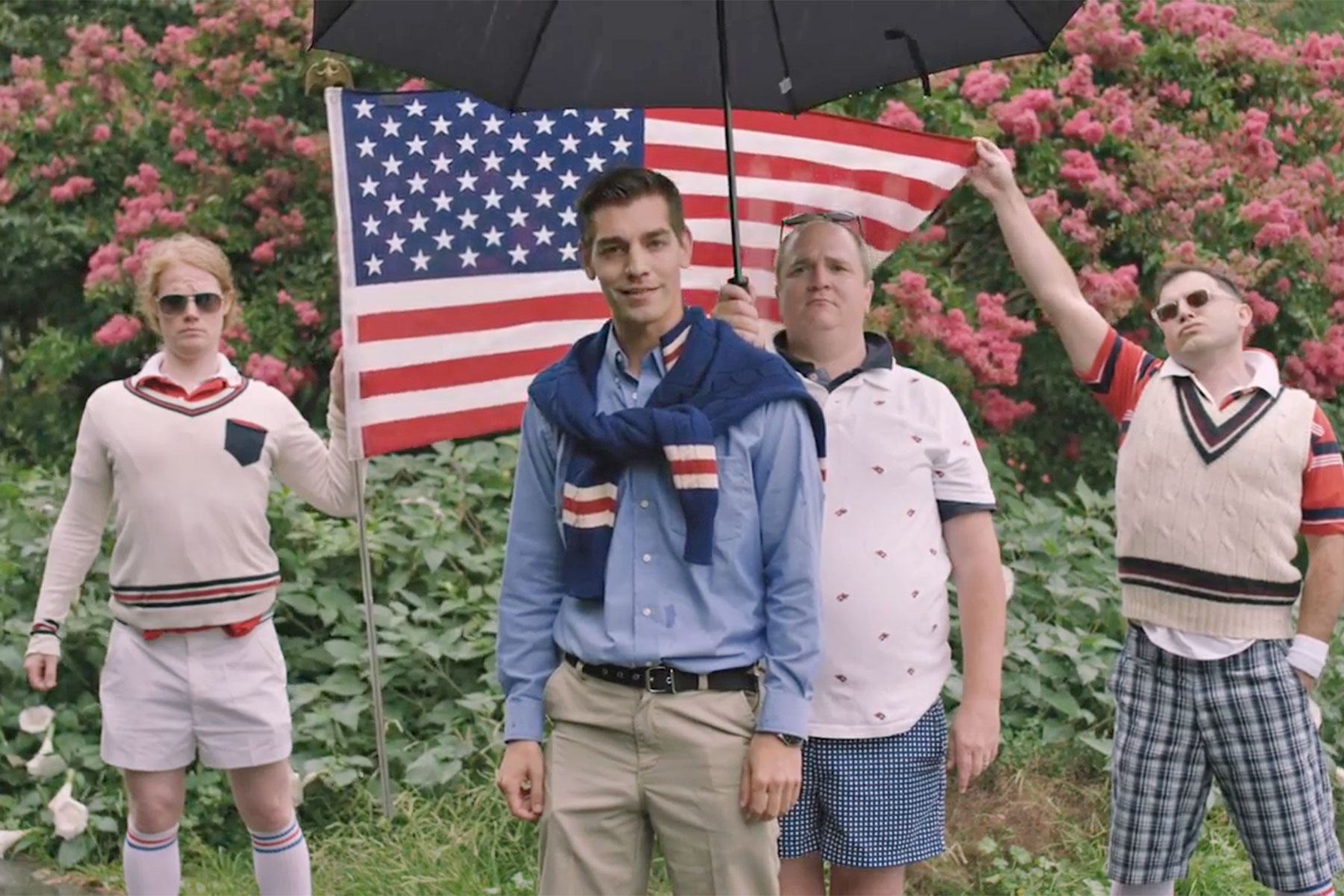 Civic Action launches parody campaign #downwithtrickledown slamming Paul Ryan, his tax plan, and trickle-down economics.
A campaign satirizing Rep. Paul Ryan (R-WI) and trickle-down economics launched in Ryan's district in Wisconsin and online. Created by nonprofit advocates Civic Action, #DownWithTrickleDown imagines what would happen if Ryan actually told the truth about his economic policies, highlighting the absurdity of trickle-down economics and its negative impacts on the majority of Americans.
The first campaign video premiered yesterday on Facebook, Instagram, and Twitter. More videos will be released over the coming weeks with paid promotion to audiences across the country. (Not) Paul Ryan's social accounts will also distribute other photo and video content.
"Trickle-down economics is scam. Empirical data consistently prove that tax cuts for the rich, deregulation for the powerful and wage suppression for everyone else never grows the middle class," said Zach Silk, President of Civic Action. "This campaign uses humor and parody to show how ridiculous trickle-down economics actually is."
The campaign launched as Rep. Ryan leads the Republican push for tax reform in Washington, D.C. to cut taxes primarily for corporations and wealthy individuals, leading to trillions of lost revenue over the next decade and accelerating the decline of the middle class.
Civic Action is a progressive advocacy organization. Civic Action is dedicated to empowering and emboldening progressives across the country to take direct action on the most pressing issues facing America today.