Milwaukee Art Museum to host public unveiling of Robert Indiana's The American LOVE Sculpture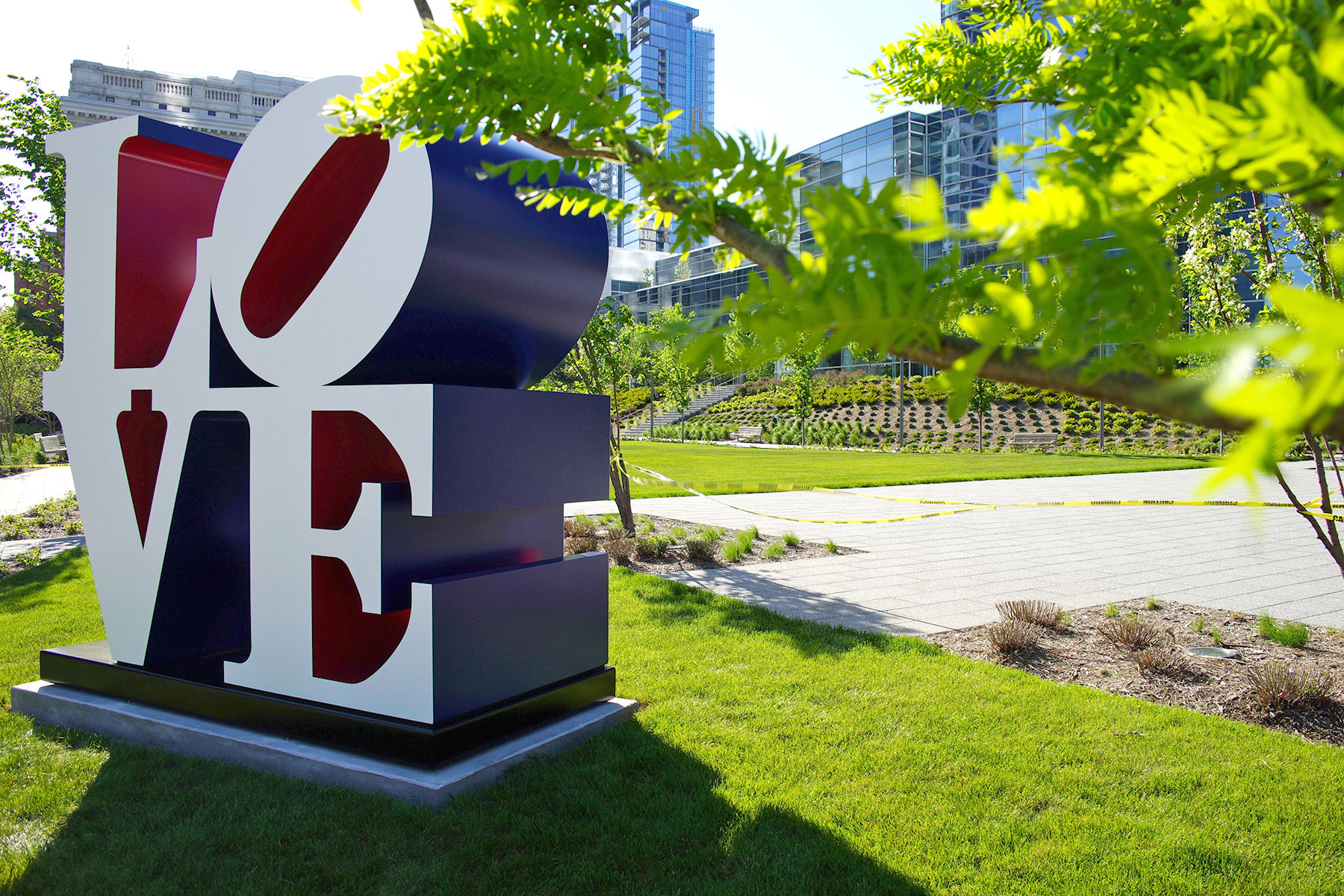 The Milwaukee Art Museum will celebrate Robert Indiana's iconic The American LOVE (1966–99) sculpture during a special Grand Unveiling event September 5.
The community celebration will highlight the gift of the sculpture to the institution and its installation outdoors near the Museum's East End patio, facing Lake Michigan.
"The Milwaukee Art Museum is thrilled to receive this iconic sculpture for the collection," said Margaret Andera, interim chief curator and curator of contemporary art, Milwaukee Art Museum. "Robert Indiana's work has always connected with Milwaukee; his design for the MECCA floor in the 1970s is a Milwaukee icon, and now the LOVE sculpture's prominent location on the lakefront will allow both locals and Museum visitors to enjoy his work for years to come."
The American LOVE (1966–99) was previously on display during Sculpture Milwaukee 2018 and then donated to the Museum's Collection, thanks to the support of an anonymous donor.
"Sculpture Milwaukee is honored to have community partners who are helping build a world-class legacy of sculpture in the city, which includes the donation of Robert Indiana's LOVE to the Milwaukee Art Museum," said Marilu Knode, director, exhibitions and programs, Sculpture Milwaukee. "Thanks to our donors, the Milwaukee Art Museum team and all the other supporters of Sculpture Milwaukee for bringing these amazing works to our robust arts community."
In conjunction with The American LOVE (1966–99) unveiling, a number of works by Robert Indiana from the Museum's Collection will be on view in the K108 Gallery, including Indiana's study for the MECCA floor, color screenprints and an important early wood sculpture.
"This highly recognizable piece is a welcomed addition to the Milwaukee Art Museum's collection," said Annette Melcher, president, Friends of Art. "We hope that members of our museum and community will join us in celebrating this milestone, and recognize how fortunate we are to have this amazing piece of art to enhance the Museum's reputation."