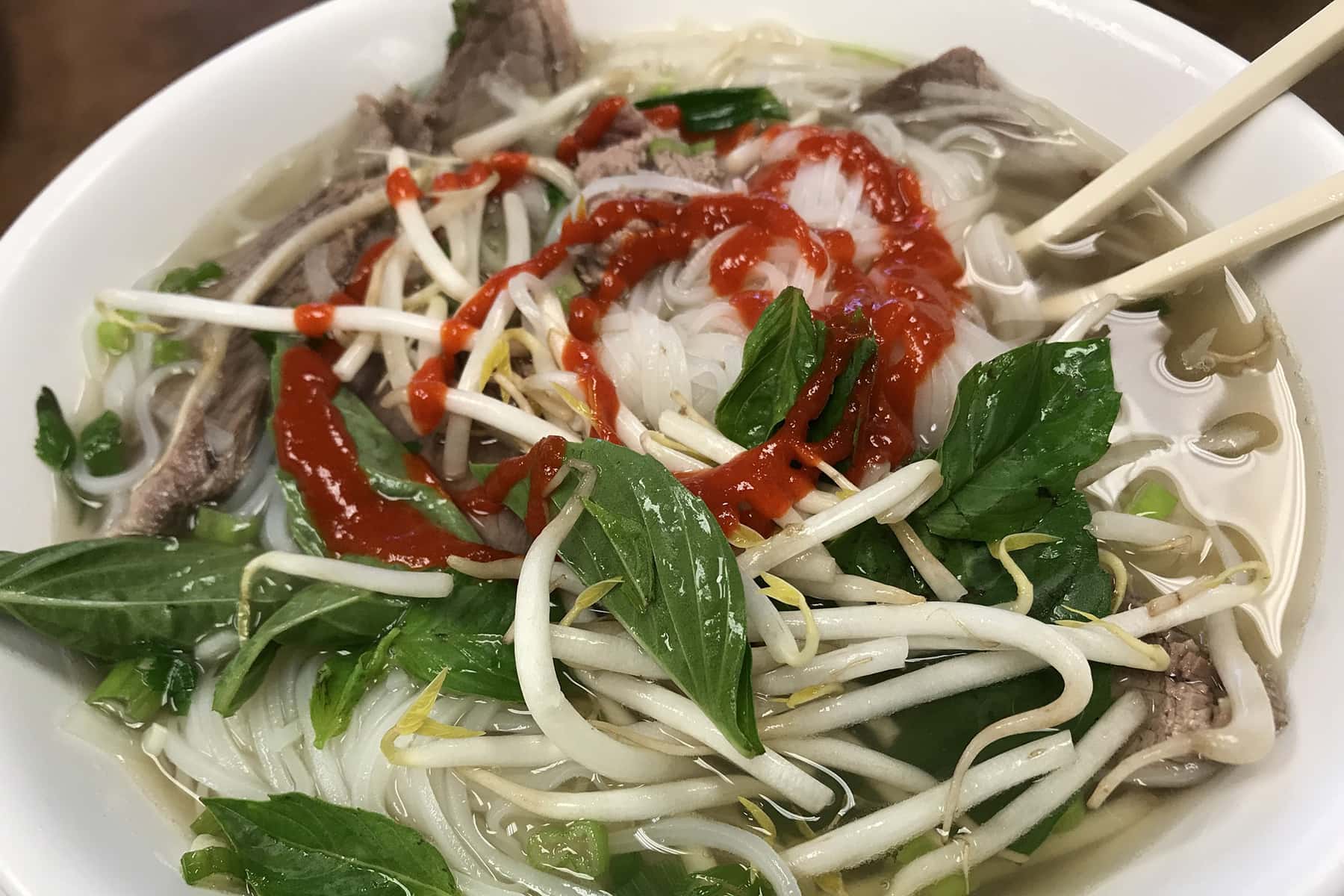 The month-long celebration for one of Vietnam's most beloved dishes kicked off again for its sixth year, hosted in Silver City by the Layton Boulevard West Neighbors (LBWN) organization.
Because of the numerous Asian restaurants in Silver City, the celebration of soup has highlighted the culinary specialties of the area since 2014. "Phobruary" runs throughout the month, ending on February 28.
Phở (pronounced "fuh") is a soup native to Vietnam, and also common in Laos and Thailand, that delivers a complex combination of flavors. It blends noodles with a choice of thinly-sliced beef, chicken, vegetables or tofu.
Many types of garnishes help tailor the soup's taste to individual preferences, including Thai Basil, sprouts, cilantro, limes, jalapeño, sauces, peppers, and – for the brave eater – fish sauce.
The Silver City District is nestled between Miller Park and the Mitchell Park Domes on National Avenue. For 2019, three authentic international restaurants are participating in Phobruary.
Bamboo in Silver City, Thai Bar-B-Que, and the Vientiane Noodle Shop are all offering a sale price of just $5 for a bowl of the Vietnamese noodle soup Monday through Friday.
"Phon" (fun) in Silver City Challenge
Anyone who eats at all three Phobruary spots in February and will automatically receive a signed Certificate of Achievement, and be entered to win a $25 gift certificate to the Asian International Market.
"What the Pho!" Challenge
The first three people to eat at all three Phobruary spots in one day will receive a $25 gift certificate to the Asian International Market and a signed Certificate of Excellence for their incredible effort at eating and stamina.