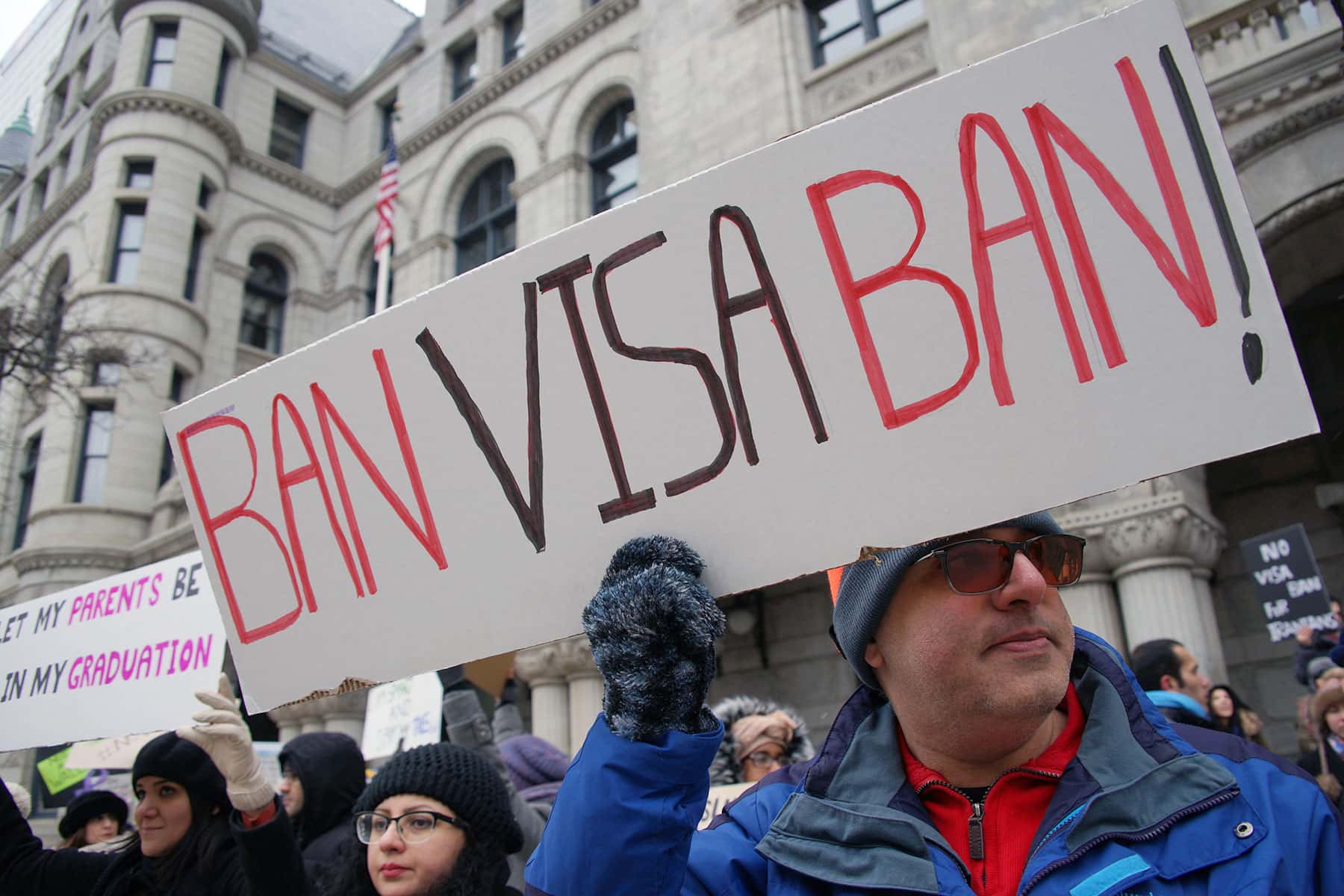 The Executive Order signed by President Trump on January 27 banned travelers with passports from Iran, Iraq, Libya, Somalia, Sudan, Syria, and Yemen, and extended to green card holders who were legally granted authorization to live and work in the United States.
In opposition of this policy, already being challenged in courts, the Rally Against Racism and Hate was held on January 28 outside the Federal Courthouse in downtown Milwaukee. More than two hundred Milwaukee residents from Middle Eastern countries participated, to call attention to the plight of refugees and immigrants under the harmful Trump policy. The Muslim-majority countries of Saudi Arabia, Egypt, Lebanon, and the United Arab Emirates where excluded from the ban. They are coincidentally nations where Trump has personal business interests.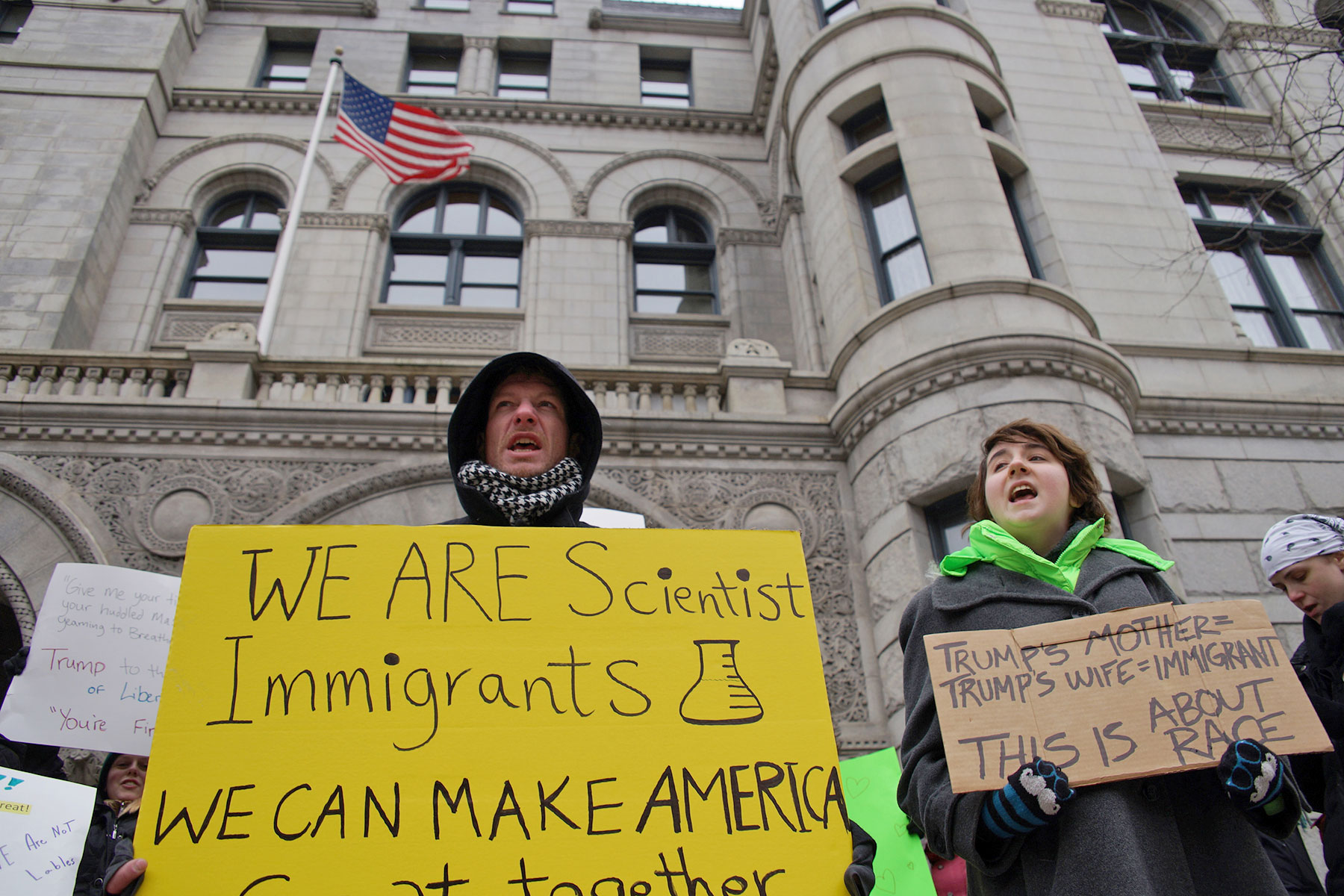 "This executive order will jeopardize the lives of hundreds of thousands of people who have already gone through a lengthy visa process, and have legally entered the United States as students, workers, or even permanent residents, such as green card holders. This is obviously profiling and discriminating against people based on their ethnicity and birthplace. It was not hate and prejudice against others that made America great. It was science and technology, compassion, diversity and inclusiveness, and good moral values that made America great."
– Soroush Aslani, an assistant professor at UW-Whitewater and Іranian native.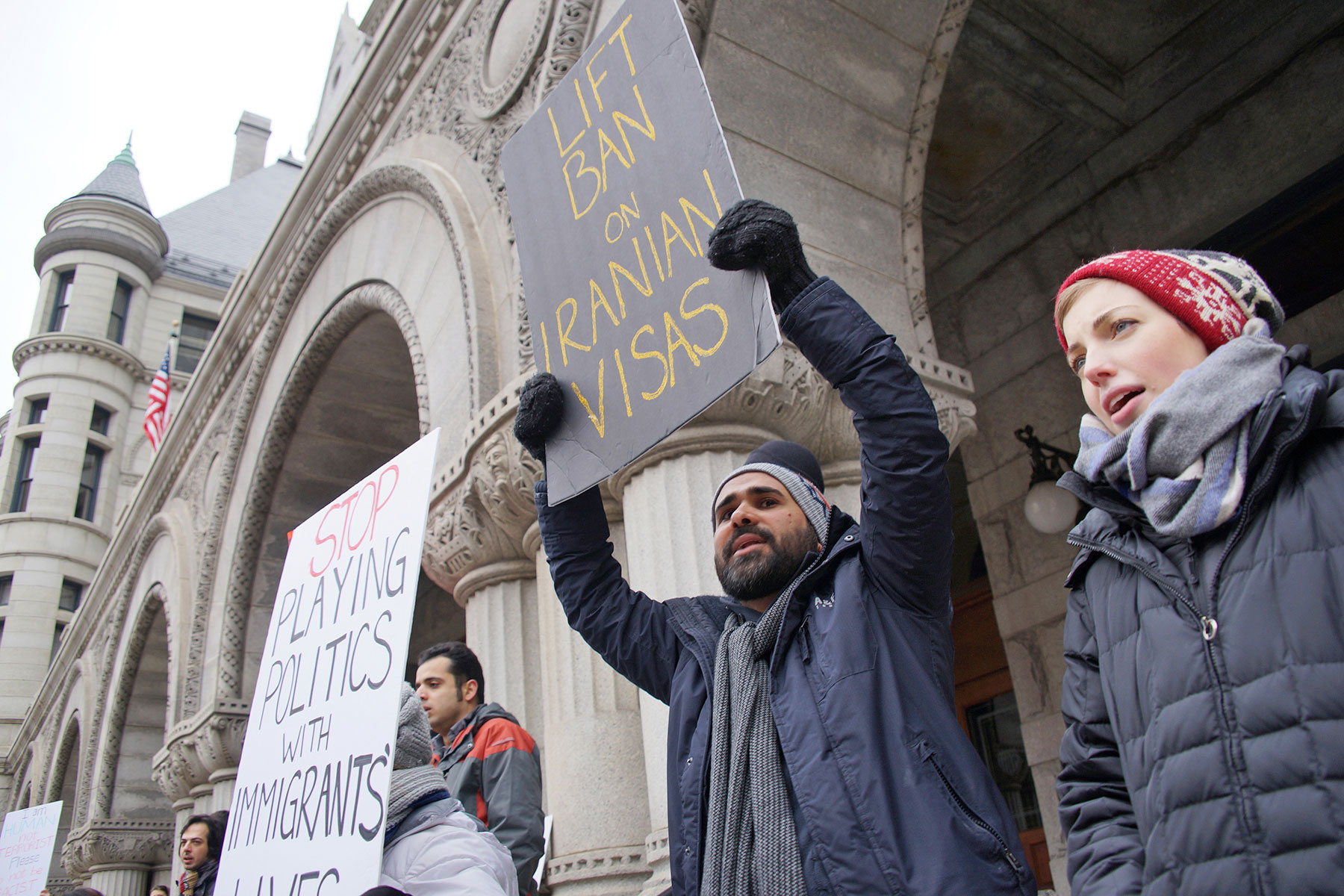 "I am not sure how a scientific researcher like myself can be compared to a tеrrоrіst. The ill conceived Executive Order will have a long-term negative impact on all of us. Today we have been told we are not welcome. Tomorrow we will be treated like outcasts. All we want to do is conduct our research work in peace, for the benefit of this great country, and the rest of humanity. Apparently, that is too much to ask."
Azadeh Bashiri, a PhD candidate at UW-Milwaukee and also an Іranian citizen.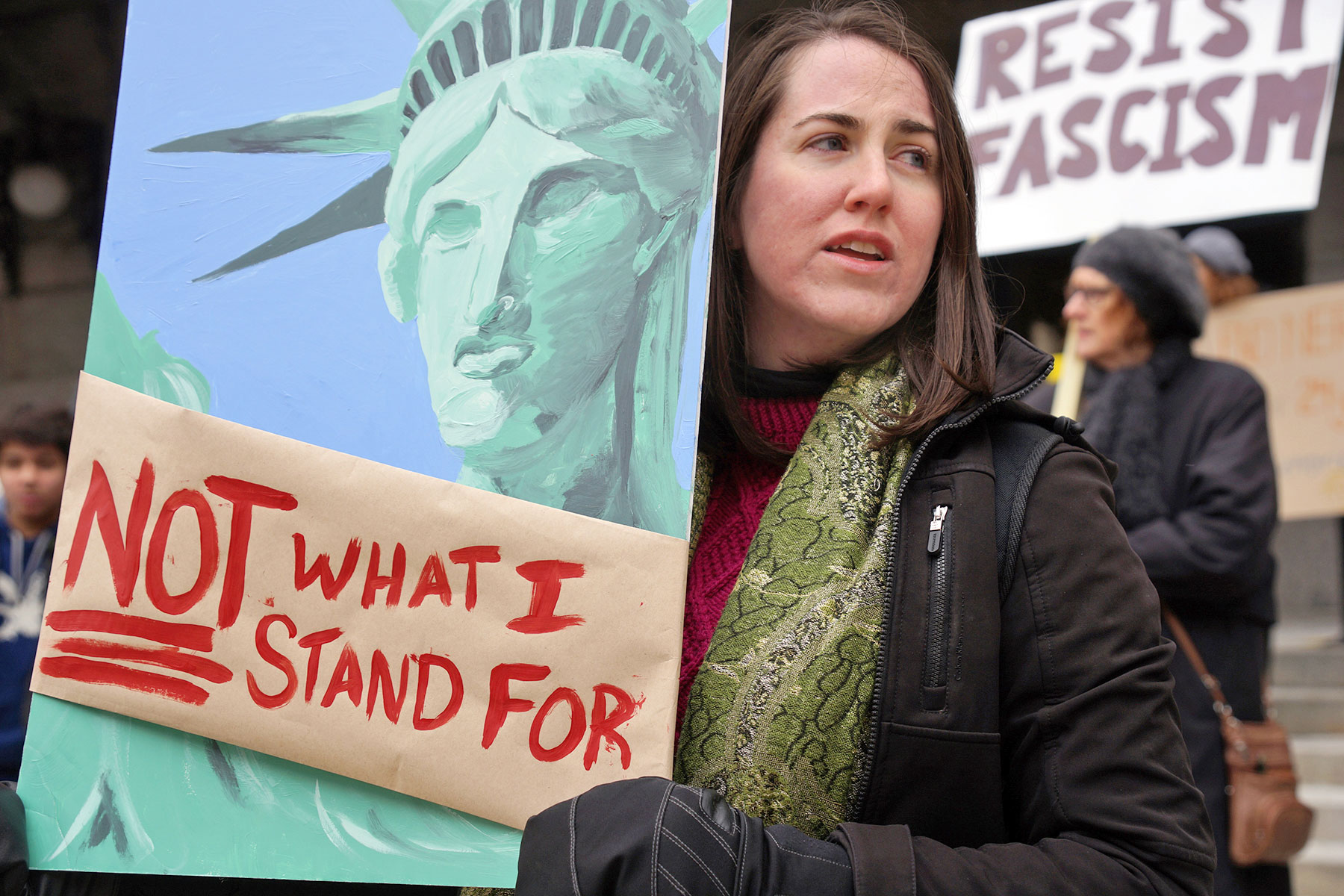 Read the article and view the photo essay that were produced as companion features for this news report.