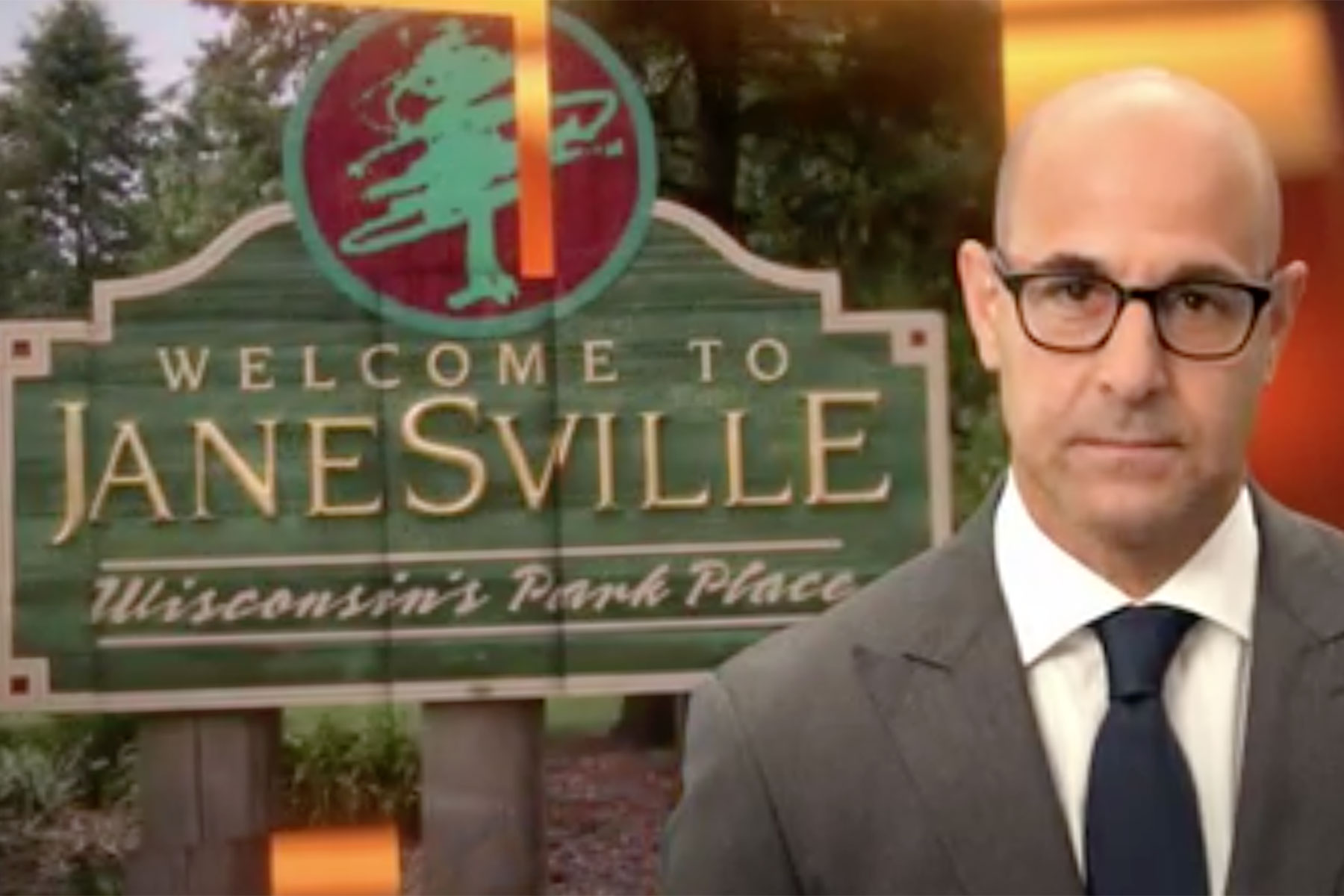 A Milwaukee filmmaker's documentary about the economic strife in U.S. Representative Paul Ryan's hometown remains a relevant reference to the current health care debate.
For a limited time, the Public Broadcast System (PBS) will allow free online streaming of As Goes Janesville. The full film can be viewed until March 19, and rented after that. The feature follows the closure of the General Motors (GM) factory in Janesville, Wisconsin and the financial crisis faced by the people in that community.
Directed by award-winning filmmaker Brad Lichtenstein, the documentary recorded two years in the lives of laid-off workers, business leaders, and elected officials all trying to reinvent their community during the worst economic conditions since the Great Depression.
When the situation took a turn for the worst, Lichtenstein did what documentary filmmakers are trained to do, he started looking for a story to tell.
"I was not so interested in chronicling the fall. Rather, I wanted to make a film about how people reinvent their economies and their lives, something that would prove valuable now and far into the future," said Lichtenstein during production.
The long-term impact of those 2008 events can be seen at their beginning in As Goes Janesville. The journey starts shortly after the GM factory closed. It continued through a standoff between the then newly elected governor and 14 Democratic state senators. One of the legislators is a main character in the documentary.
"Our film turns out to be relevant again, as Governor Scott Walker has met with the President to discuss how Wisconsin's Act 10 could become federal policy," said Lichtenstein. "And Paul Ryan, from Janesville, is taking center stage in budget and healthcare policy debates."
Lichtenstein's guiding question, which has remained unchanged after almost a decade, was if the economy could be rebuilt without sacrificing the middle-class promise to America. Both a microcosm of the nation's economic crisis and a deep immersion in the tug-of-war over labor relations, the film provides critical insight. It also offers a heart wrenching human narrative in the aftermath of a damaging election season that continues to engulf the country in an inflamed and polarizing fight over the future of America.
"I didn't have to venture far to find an important story to tell," said Lichtenstein. "The century-old General Motors (GM) plant in my wife's hometown of Janesville, Wisconsin, was closing, threatening the very foundation of the solid middle-class community where my wife grew up."
The future in 2008 was the year 2017, today, and Lichtenstein's message continues to endure, particularly because Representative Paul Ryan is now Speaker of the United States House of Representatives. The Janesville native is currently supporting the Republican Health Care Bill that is facing wide bi-partisan criticism.
"Speaker Ryan's bill will make everyday Americans pay more money for fewer benefits, and leave many of his fellow Wisconsinites without any health care at all," said Martha Laning, Democratic Party of Wisconsin Chair.
As Goes Janesville details the lives of Janesville workers having to leave their families in search of decent jobs, and how local business leaders seized the moment to entice new companies with the promise of lower wages, reduced regulation, and tax breaks. Their powerful alliance with Republican Governor Scott Walker started with an "open for business" manifesto but soon morphed into a "divide and conquer" anti-union crusade that tore apart the state, triggered a historic recall election, and thrust Wisconsin's civil war onto front pages worldwide.
The film was broadcast as part of the PBS Independent Lens program, when it originally premiered in October 2012. The five-time Emmy Award-winning series turns the living room into an independent film festival each week. Acclaimed actor and filmmaker Stanley Tucci hosted the 2012 season of Independent Lens, following previous hosts that included Mary-Louise Parker, Maggie Gyllenhaal, Susan Sarandon, Angela Bassett, and Don Cheadle.
It is hard to find a more in-depth, enduring, human, and even-handed treatment of our country's continuing social and economic crisis, and the events that perpetuates it. As Goes Janesville stands as cautionary tale for a polarized nation falling short in a struggle to identify itself and reach the American Dream.