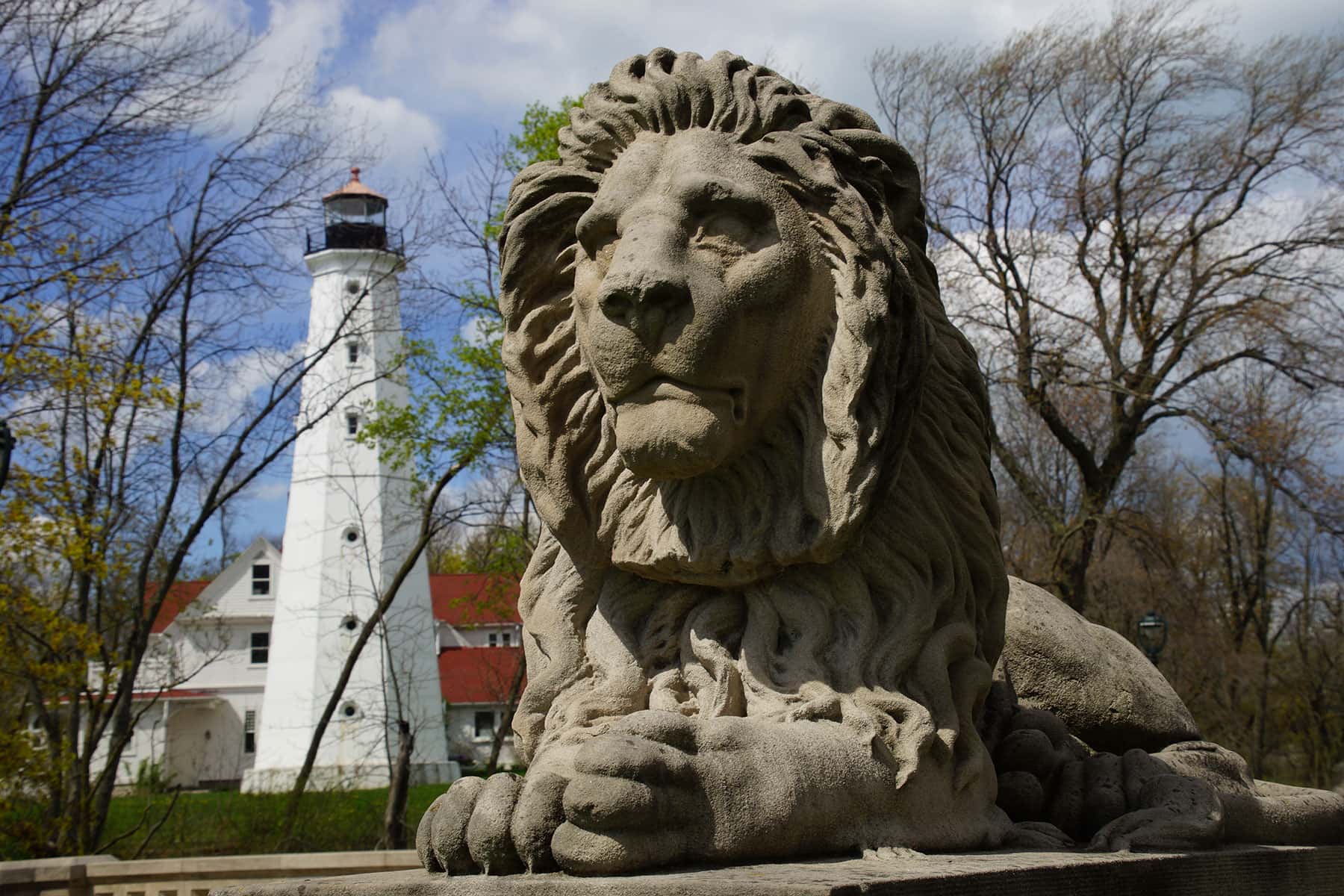 Every great city has great public spaces. And those places create value. They range from legendary places such as Manhattan's Central Park to well-loved plazas, neighborhood parks, promenades, trails, and preserves.
High-quality public spaces drive economic development and set the stage for people to experience nature, respite and community.
Public places also facilitate democracy. They are where everyone can freely assemble, speak, and interact. Although sometimes neglected or taken for granted, our commons are priceless.
Does Milwaukee have great public spaces? There's no simple blanket answer.
Charles Whitnall and other civic pioneers envisioned a welcoming "necklace of green" by creating interlinked parks, parkways, and boulevards. Early on, that system included gems designed by Central Park's creator Frederick Law Olmsted, Lake, Riverside and Washington parks, and Newberry Boulevard. Other exceptional parks were designed by local talents including landscape architect Alfred Boerner.
These parks mostly remain but many have lost their luster after decades of cutbacks. Many lack basics such as functional restrooms. The city-owned MacArthur Square, meant to be a downtown destination, was recently described by historian John Gurda as a "dead zone" and "black hole." Even Cathedral Square, downtown's Events Central, looks the worse for wear.
Nevertheless, Metro Milwaukeeans hit the public-space jackpot with our exceptional lakefront—miles of contiguous parks along Lake Michigan, north and south of downtown. Our lakeshore playground is one of America's best-preserved waterfronts. Also, our miles-long Riverwalk, a public-private promenade, has been named one of "America's great public spaces" by the American Planning Association. Vital to Greater Downtown's connectivity, river access and transformation, APA notes it "has increased the value of adjoining property by $500 million."
The Worth of High-Caliber Public Spaces
Jan Gehl, a renowned Danish urban design professor and author, told On the Commons editor Jay Walljasper "The quality of public spaces has become very important. There is not a single example of a city that rebuilt its public places with quality that has not seen a renaissance."
Gehl's research underscores the fact that outstanding common spaces spur economic vitality. Adrian Benepe, an executive with the Trust for Public Land and former New York City parks commissioner told the New York Times, "What separates a great city from an OK city are great parks and public spaces."
So, do our local leaders view public places as invaluable anchors, or as budgetary drains? It depends on the leader.
Selling and privately redeveloping parks is rarely contemplated or executed in America. Yet Milwaukee County nearly sold off a prominent downtown plaza in 2014, O'Donnell Park, which overlooks our iconic art museum. Fortunately, the museum has since signed an agreement to manage and keep the lake-view space forever public.
Other plans to sell, downsize, or spin off parks continue to surface. A recent park's department "user needs analysis" survey asked respondents to share their opinions about a laundry list of potential ways to close park facilities or shrink services. Everything in the park system is on the table for potential slashing.
Does investment in our public realm keep pace with private development and even subsidies supporting the latter? Are there high-functioning commons throughout Milwaukee? These and other questions deserve widespread public discussion.
While parks enhance any community, public space is especially needed in urban settings. The City Parks Alliance, a nationwide network of administrators and advocates, makes a strong case for the "creation, revitalization, and sustainability of parks and green spaces that contribute to dynamic cities." The alliance's website explains why that matters:
"Urban parks are dynamic institutions that play a vital, but not fully appreciated or understood role in the social, economic and physical well-being of America's urban areas and its residents. Dating back to the 19th century when Frederick Law Olmsted introduced the first large-scale urban parks to this country, these green spaces provided relief from urban intensity for residents and brought people together across social, economic and racial divides. In the postwar years, when the population shifted away from urban centers, our nation's parks suffered enormously from disinvestments and many are still experiencing it.
As cities across the country are attracting millions of residents again, the centers of this sweeping urban renaissance are newly revitalized parks. They are not only safe and beautiful, but also serve as green engines to help address nearly every critical urban need from health to housing, to education and environmental justice, and countering sprawl to combating crime."
That's significant bang for the buck. Nonetheless, it's more likely that Milwaukeeans will cultivate and maintain exceptional public spaces if leaders and citizens agree on standards and strategies for achieving such goals.
How Are Great Spaces Defined?
What makes a public space great? Is appeal in the eye of the beholder? Many experts insist it's not. Research shows that people intuitively agree on what makes places worthy of our affection.
The Project for Public Spaces (PPS) is a nonprofit planning, design and educational organization "dedicated to helping create and sustain public spaces that build stronger communities." PPS says vital public spaces have four key qualities: "They are accessible, people are engaged in activities there, the space is comfortable and has a good image, and finally, it is a sociable place – one where people meet each other and take people when they come to visit."
They expand on those attributes:
"ACCESS and LINKAGES: You can judge the accessibility of a place by its connections to its surroundings, both visual and physical. A successful public space is easy to get to and get through; it is visible both from a distance and up close. The edges of a space are important as well: for instance, a row of shops along a street is more interesting and generally safer to walk by than a blank wall or empty lot. Accessible spaces have a high parking turnover and, ideally, are convenient to public transit.
COMFORT and IMAGE: Whether a space is comfortable and presents itself well, has a good image, is key to its success. Comfort includes perceptions about safety, cleanliness, and the availability of places to sit. The importance of giving people the choice to sit where they want is generally underestimated.
USES and ACTIVITIES: Activities are the basic building blocks of a place. Having something to do gives people a reason to come to a place, and return. When there is nothing to do, a space will be empty and that generally means that something is wrong.
SOCIABILITY: This is a difficult quality for a place to achieve, but once attained it becomes an unmistakable feature. When people see friends, meet and greet their neighbors, and feel comfortable interacting with strangers, they tend to feel a stronger sense of place or attachment to their community, and to the place that fosters these types of social activities."
Many people want Milwaukee to become a leading "green" city, so our public spaces should also be evaluated on their sustainability. Those criteria include measurable environmental benefits, healthy natural habitats, and small carbon footprints.
Trying to qualitatively assess all Milwaukee public places would be daunting. However, individual spaces can be judged by the above criteria with an eye to improving them. PPS offers suggestions about how to do this. Even minimal investments, in concert with meaningful programming and citizen engagement, can create a big impact. Ultimately, great public spaces serve a myriad community needs.
How Do Milwaukee Parks Rank?
The Trust for Public Land's 2016 ParkScore ranked Milwaukee 27th among the 100 most populous U.S. cities for their parks. The index measures numerous metrics that reflect overall quality. Minneapolis and St. Paul tied for first place, followed by Washington DC, Arlington, San Francisco, Portland, New York City, Irvine, Boston, Madison, and Cincinnati.
The good news is that 88 percent of Milwaukee residents live within a 10-minute walk of a park. The flip side is that 12 percent of city dwellers, or 72,575, don't have walkable access to one. Neighborhoods of greatest need for new parks, trails, and playgrounds are on the North Side and West Side.
Parkland makes up 8.7 percent of Milwaukee's land. Minneapolis and St. Paul each boast about 15 percent parkland. They each spend at least 2.5 times as much as Milwaukee on park facilities and services. Milwaukee's highest individual metric is for basketball hoops, 5.6 per 10,000 residents, earning an 8th-place ranking.
Far-sighted Milwaukee citizens invested in parkland that today enhances quality of life and "quality of place." For example, our enviable lakefront draws both residents and visitors, and contributes to Milwaukee County's $3.2-billion annual tourism industry. However, "destination parks" cannot make up for forlorn neighborhood parks and deteriorated or absent ball fields and playgrounds.
UW-Milwaukee history professor Joseph Rodriguez wrote, in Bootstrap New Urbanism: Design, Race and Redevelopment in Milwaukee, that plentiful parks, even shabby ones, have helped repopulate all parts of the city and increase the tax base. Maintaining all parks will increase their economic and social value.
In a nutshell, quality varies within the Milwaukee network of shared spaces. We have inherited enviable parks and can build on that legacy. We also can transform low-grade public commons by smartly addressing their drawbacks, sometimes with even modest outlays of funding. Collectively valuing all of our public places, and adequately supporting them, will help foster a livable and prosperous community.