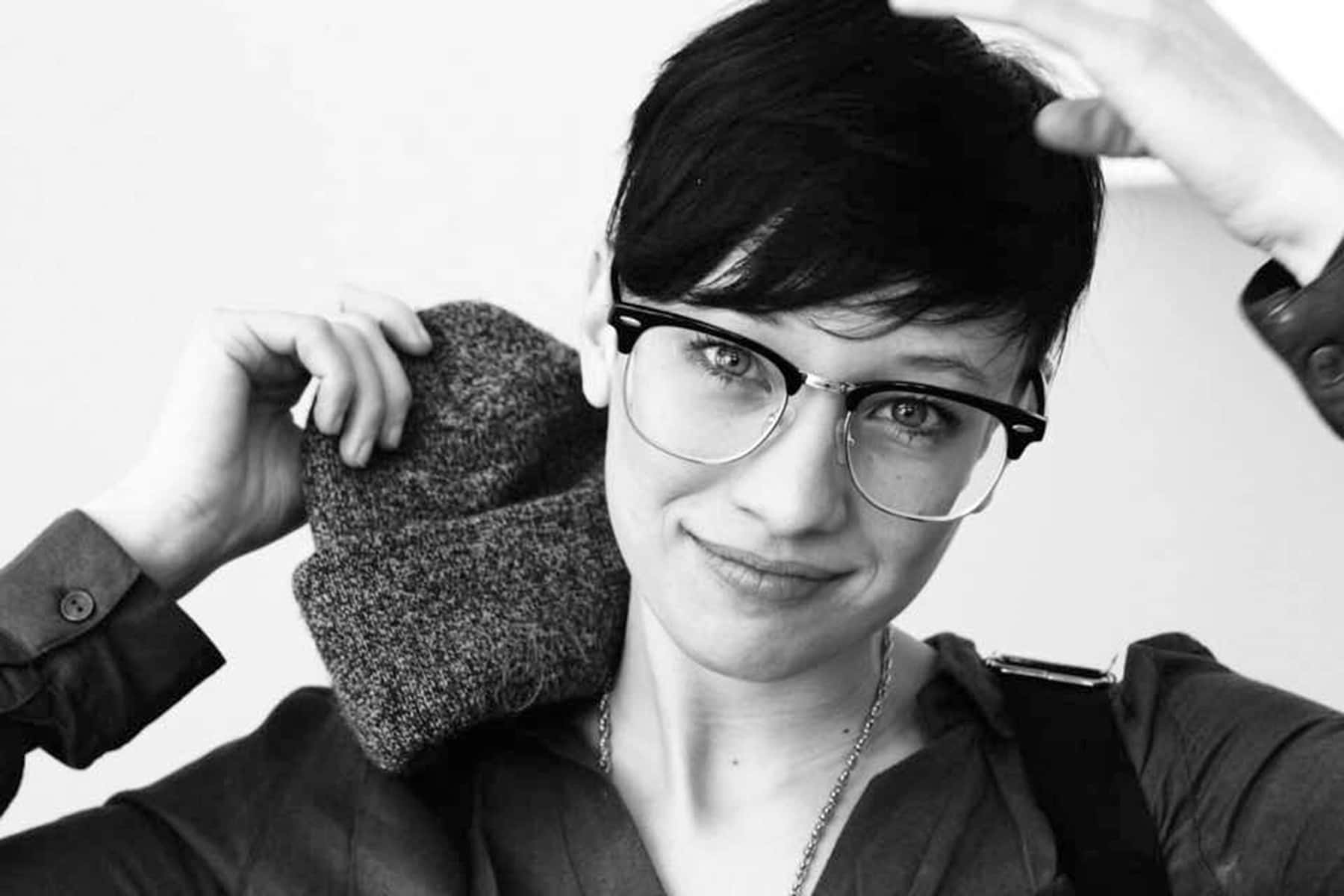 The historic Pfister Hotel recently announced Nykoli Koslow would become its 12th Artist in Residence.
Born in Chicago and Milwaukee-based, Koslow is a conceptual abstraction artist and will work in the hotel's lobby-level Artist's Studio for one year beginning April 1, 2020. He is succeeding current Pfister Artist in Residence and portraitist, Rosy Petri, who will culminate her residency with a Blues, Brews, and BBQ event at The Pfister Hotel, on March 27, 2020.
Koslow will join The Pfister Hotel as the first transgender Artist in Residence in the history of the program. His style of painting and drawing fuses figuration with abstraction to explore notions of gender, sexuality, and agency. Koslow uses art as a platform to analyze and express his personal feelings and worldviews as part of the broader trans-peoples community, with art inspiration derived from ancient history, mythology, religion, mysticism, and theoretical physics infused with science fiction.
In his most recent art series, which was part autobiographical and part research based, Koslow expressed the visceral feelings of gender dysphoria into a queer cosmology.
"I am thrilled to be the next Artist in Residence. Having this platform to introduce visitors to new art forms that have never before existed in The Pfister Hotel is incredibly special," said Koslow. "I strive to share my artistic perspective and weave in the unmatched history of this hotel through my own distinct lens."
During his residency, Koslow aims to spark conversation and engagement around modern ideologies that are formed from religion and mythology. Part of Koslow's art process will be interpreting and reimagining The Pfister Hotel's Victorian art collections within a queer etymology by bending, twisting and evolving the art to create new artistic experiences in the hotel.
"For our 12th Artist in Residence, we searched for an emerging artist who represented Milwaukee's vibrant arts community and deserved a platform that would challenge, enlighten and creatively engage our guests," said Tim Smith, general manager of The Pfister Hotel. "It was immediately apparent Nykoli's powerful artistic approach will create an artistic environment that will have a significant impact on all our visitors. His artwork and interpretations of our existing artwork is something we cannot wait to experience."
Prior to being chosen Artist in Residence, Koslow graduated from the University of Wisconsin-Milwaukee Peck School of the Arts in 2013 with an emphasis in painting and drawing, minoring in English. Koslow has been an artist at Var Gallery since 2014 and in 2019, he was a finalist for the Mary Nohl grant and was commissioned to create a mural for the NoMADmke Wauwatosa Mural Corridor.
"My art will be grounded in love, respect, and gratitude while challenging and evolving traditional stories and narratives," added Koslow. "It is my hope that all visitors will be able to interact with, engage, embrace, question, confront and enjoy these new art forms while staying at the world-class Pfister Hotel."