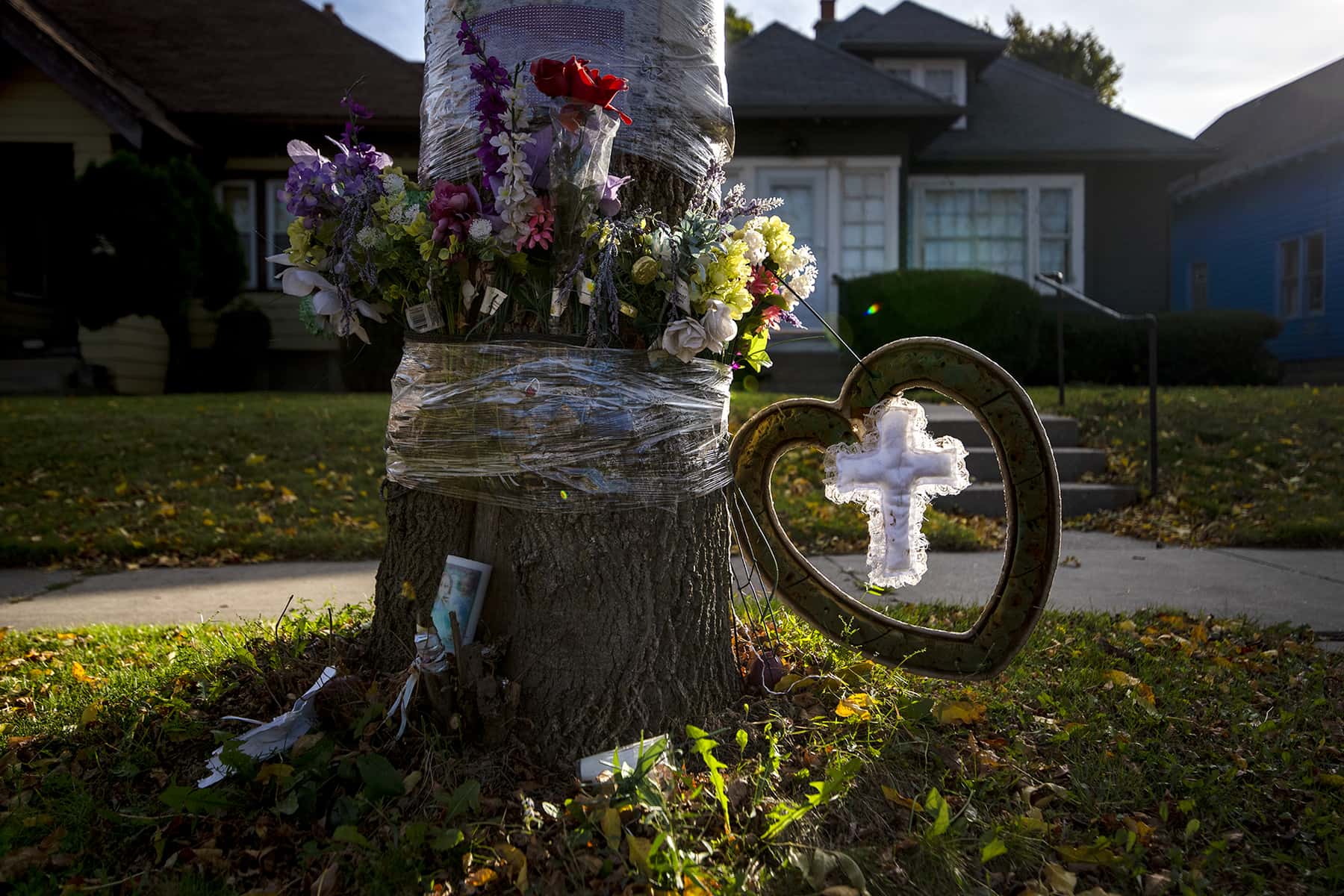 Governor Tony Evers announced on March 7 that $8.4 million previously allocated to the city of Milwaukee's Office of Violence Prevention (OVP) was officially released, following approval by the Milwaukee Common Council.
The funding was part of the governor's larger $45 million investment, announced in October 2021, to address crime, ensure safer communities through violence prevention, and provide support for crime victims. The allocation to OVP was intended to respond to the pandemic-related uptick in violence and trauma in the city of Milwaukee.
"We're continuing our work to build a state that works for everyone, including safer communities, schools, and streets, and the Office of Violence Prevention continues to be a leader in taking a public health approach to this issue, utilizing commonsense, evidence-based solutions, and working directly with our neighborhoods," said Governor Evers. "I'm glad to be able to use these funds to invest in the folks who are doing this critically important work on the ground to interrupt the cycle of violence and reduce crime, address trauma, support victims and survivors, and ensure safer communities for our kids, families, and all Milwaukeeans."
The Milwaukee Common Council last month passed a resolution authorizing a memorandum of understanding to receive their allocation of the funds. OVP will use the funds to take a public health approach to violence prevention, addressing the significant increases in crime and decreases in markers of community well-being.
"The Governor knows there are no simple solutions to violence in Milwaukee or elsewhere in Wisconsin. So, investment in prevention and intervention must be part of the overall effort in addition to quality law enforcement," said Acting Mayor Cavalier Johnson. "The money from the state, combined with the new resources the city has put towards similar work, will greatly amplify the efforts of the Office of Violence Prevention. Too often, we have seen simple disputes and simmering feuds turn into homicides. Those are the types of situations where education and intervention can alter outcomes for the better."
Governor Evers perviously said that he agreed with Mayor Johnson, that the state has a role to play in providing money.
"We've had great trouble with the Republicans getting shared revenue increased in the state," Governor Evers said. "That's the money that those municipalities use to do their work, including fire and police protection, and for years, it's been cut back."
The targeted violence prevention efforts include crisis response coordination, suicide prevention intervention, youth violence prevention intervention, launch of the Violence Prevention Partnership, neighborhood-based implementation of the Blueprint for Peace, OVP internal capacity support, and expansion of 414LIFE's team of violence interrupters.
OVP will coordinate with community organizations and residents, including re-granting some of the funds to community-based organizations through a competitive process.
The Governor also announced recently that the city of Milwaukee would receive $15 million, and with Milwaukee County getting $10.5 million as part of the Neighborhood Investment Fund grant program. The funds will be used to address local challenges workers, families, and communities across Milwaukee county are facing, including housing and food insecurity, accessing quality, affordable childcare, and violence prevention.
"It's a difficult nut to crack, but we feel that we're making headway," said Governor Evers. "All these issues are interconnected … whether it's affordable housing, whether it's transportation, whether it's transit or education, all those pieces need to fit into place, and we need to make as good a effort we can to make sure that we do connect those dots."
With the $15 million in grants, the city of Milwaukee will be providing funding for community development projects that will help create more than 400 affordable rental units and approximately 200 new spots in early childcare education services, expand access to library resources with a new flagship Milwaukee Public Library, and invest in violence prevention efforts.
Milwaukee County will be utilizing $10.5 million in grants to support additional community development projects, including facility improvements to the Martin Luther King Community Center and building 42 homes for families affected by the pandemic. Additionally, they will be using these funds for the Hillview Hall Rehabilitation Project which addresses health, housing, and food security needs of individuals who are experiencing homelessness and low-income families.
Part of a nearly $650 million investment allocated by the governor for community building and recovery efforts statewide, the Neighborhood Investment Fund program was announced in August 2021 and is administered by the Wisconsin Department of Administration.
"While our state is in a strong fiscal position moving forward, I know that many families, workers, and communities across our state have been disproportionately affected by the pandemic and many are worried about making ends meet, finding affordable housing, or enrolling their kids in high-quality, affordable early childcare," added Governor Evers. "I am glad to award these funds to help local leaders and community-based organizations across the area continue to serve and bolster their neighborhoods, ensuring they don't just recover but thrive."
© Photo
Аngеlа Mаjоr and Lee Matz
The
Milwaukee Independent
began reporting on what was then referred to as the mysterious "Wuhan Virus" in January 2020. Other local media did not picked-up on the story until many weeks later. Our early features focused on the economic impact, social issues, and health concerns long before other Milwaukee news organizations even mentioned the coronavirus. Over the following year, we have published hundreds of articles about the pandemic and how it has affected the lives of Milwaukee residents. This extensive body of work can be found on our
COVID-19 Special Report
page, a chronological index of links by month. Our editorial voice remains dedicated to informing the public about this health crisis for as long as it persists.
For medical resources, please visit the
CDC's COVID-19 page
or the
Wisconsin Department of Health Services
. All editorial content published by
Milwaukee Independent
can be found at
mkeind.com/COVID19
. With a mission of transformative journalism, our staff is free from commercial bias and are not influenced by corporate interests, political affiliations, or a public preferences that rewards clicks with revenue. As an influential publication that provides Milwaukee with quality journalism, our award-winning photojournalism and features have helped to achieve a range of positive social impact that enriches our community. Please join our effort by entrusting us with your contribution. Your Support Matters -
Donate Now