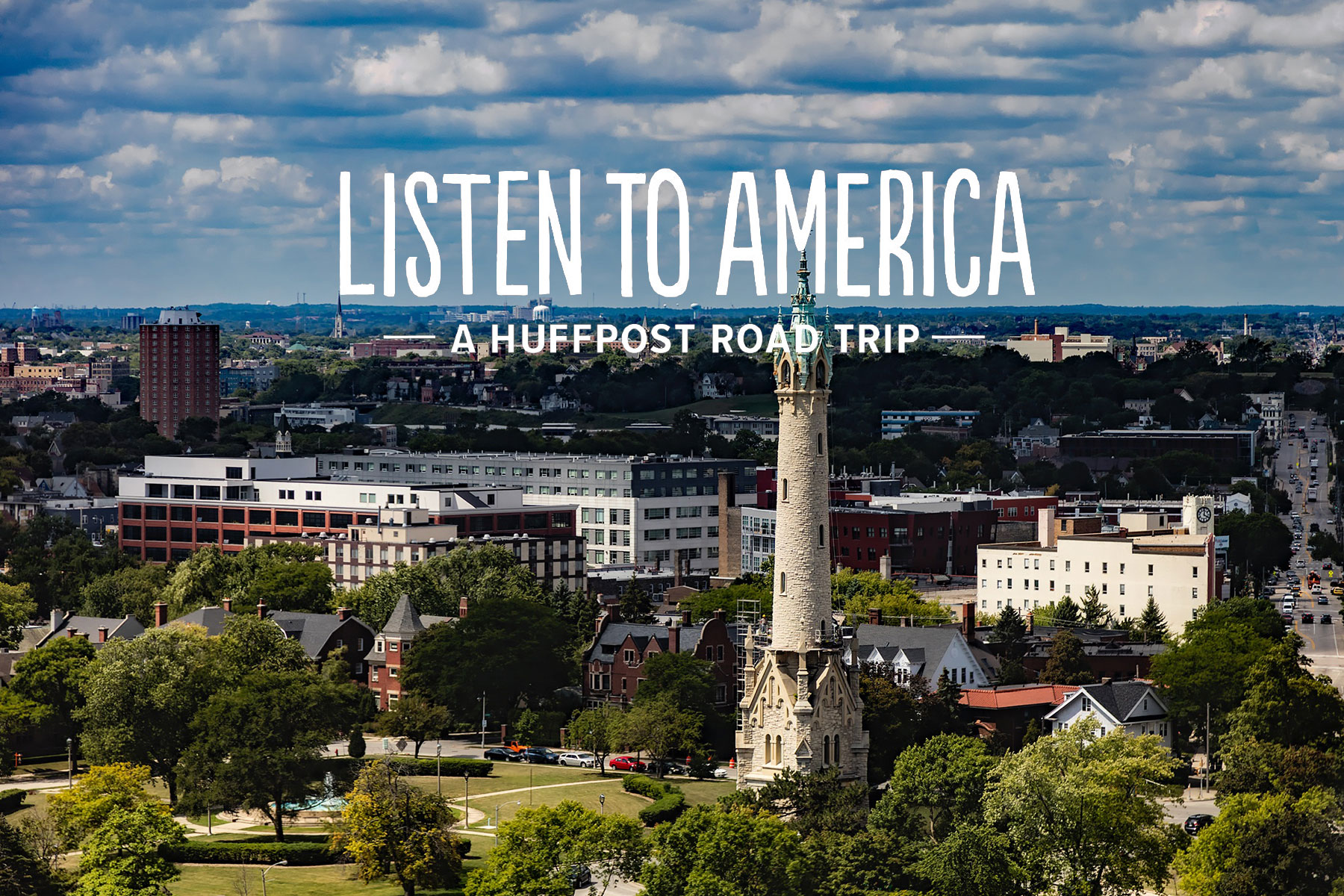 The HuffPost "Listen To America: A HuffPost Road Trip" will visit 23 cities over 7 weeks and includes a Milwaukee stop in October.
The cross-country bus tour was conceived as a way to listen and learn what it means to be American today. Launching in September, the multi-state road trip will spotlight personal stories and perspectives from across the United States. The editorial aim will be to better understand what unifies people and the country, rather focus on the issues than divide.
The ultimate goal will be to accurately, humanely, and emotionally capture the concerns, hopes, and dreams of everyday Americans. Voices from Milwaukee will be among those collected and presented.
HuffPost reporters and producers will travel across the heartland with a mobile studio to collect the stories of hundreds of Americans in their own words. HuffPost will create engaging stories along the tour, from first-person interviews to impactful deep dives.
The "Listen To America" tour will use video, podcasting, newsletter, chatbot, text, in-person activations and HuffPost's massively powerful social media channels to highlight under-reported communities and issues. Additionally, HuffPost will highlight heroes in each location who have made a significant contribution in their communities.
"In order to cover the country the way we are aiming to in this new HuffPost era, we have to listen to the real, felt concerns of American citizens," said Lydia Polgreen, HuffPost Editor-in-Chief. "Not only will we capture these stories and share them across the HuffPost network, we will listen to the people we meet to understand how to drive our coverage through 2017 and well beyond. Our hope is to shine a light on what is most important to everyday Americans, and also to show that there is more that unites us as a country than divides us."
The bus will stop in each location for at least one day, and engage nonprofit, business and community groups, as well as the general population. In each city, HuffPost has also partnered with a local media outlet for a joint reporting project.
"For journalists, listening is more important than ever. Why? First, trust in the news media is at an all-time low. We want to address that head-on, and build trust in the work we do, by visiting communities that are largely ignored by national media," added Polgreen. "We'll listen to what's most important to them, and help tell those stories to our vast audience."
The tour is scheduled to arrive in Milwaukee on October 6, and work in conjunction with the Wisconsin Center for Investigative Journalism.
Peak XV, a communications and production agency, was hired by HuffPost to serve as partner on the tour, and assist with in-field execution of the road trip, events, and programming. HuffPost is a Pulitzer Prize-winning source of news, commentary, entertainment, features and lifestyle content, serving 200 million viewers on a monthly basis.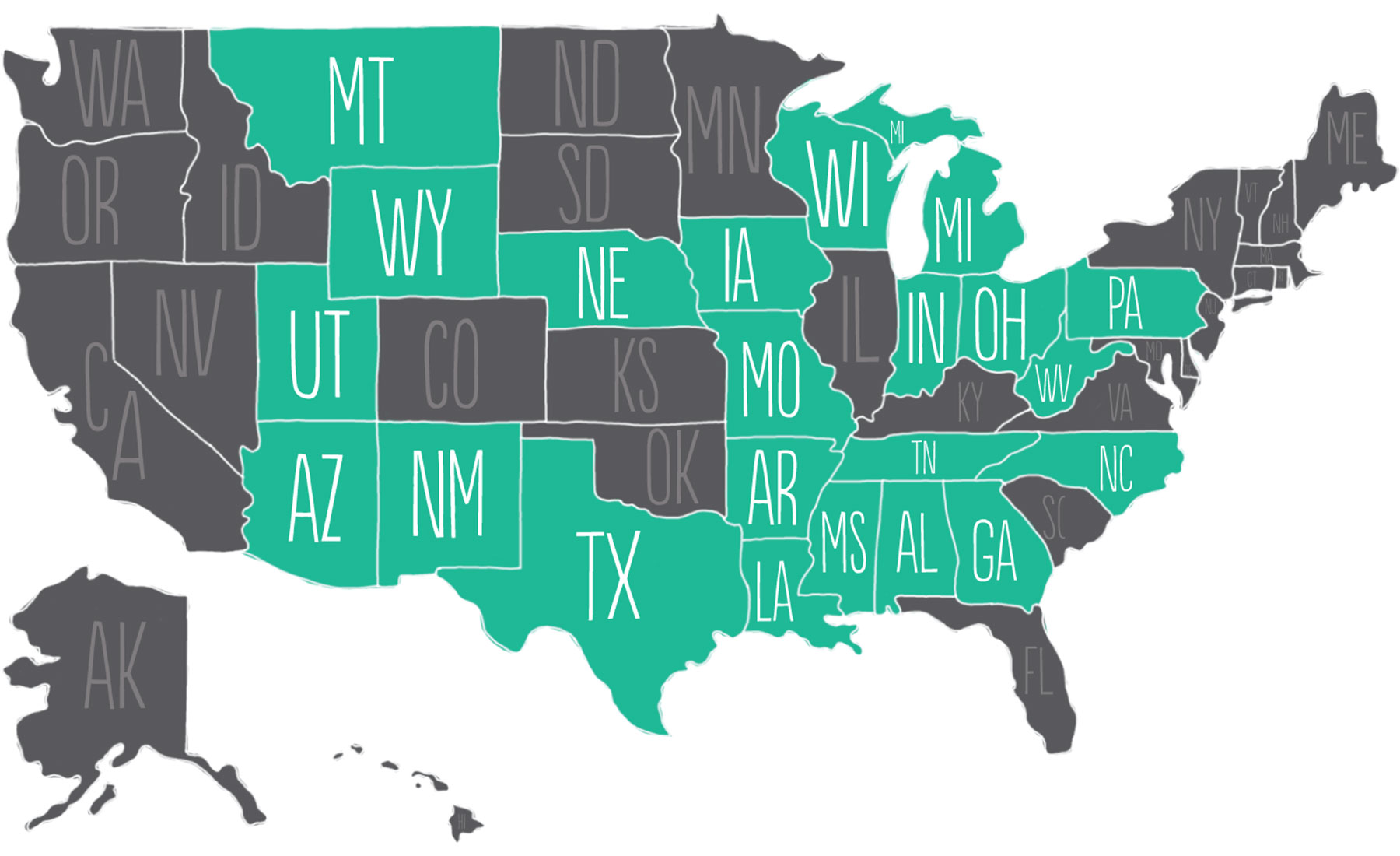 Complete list of confirmed dates, cities, and media partners
SEP 12: St. Louis, MO – The St. Louis American
SEP 14: Little Rock, AR – KARK
SEP 15: Oxford, MS – The Oxford Eagle
SEP 18: Memphis, TN – High Ground News
SEP 20: Birmingham, AL
SEP 22: Ft. Benning, GA – Georgia Health News
SEP 25: Asheville, NC – Carolina Public Press
SEP 27: Charleston, WV
SEP 29: Pittsburgh, PA – The Incline
OCT 02: Akron, OH – WKSU
OCT 03: Detroit, MI – The Arab American News
OCT 05: Ft. Wayne, IN – The Journal Gazette
OCT 09: Des Moines, IA – IowaWatch
OCT 10: Kansas City, MO – KCUR
OCT 11: Lincoln, NE
OCT 13: Casper, WY – Casper Star-Tribune
OCT 16: Livingston, MT – Montana Quarterly
OCT 18: Provo, UT – The Daily Universe
OCT 20: Tucson, AZ – Arizona Center for Investigative Reporting
OCT 23: Albuquerque, NM – ABQ Free Press
OCT 25: Odessa, TX – The Odessa American
OCT 27: New Orleans, LA – The Lens